Hi there, Ingo here again. First of all I would like to thank everyone who read and respond to my last (personal) posting. If you don't know what I'm talking about you can read that story right here. I was really moved by all the comments and personal messages I have gotten in the past days. It feels extremely good to know that so many people stand behind our work and us. Thank you very much, it means the world to us/me!
Today's post is totally off the wedding topic. Haha it's rather a fun story about a crazy afternoon with some cool buddies! Sadly but true, our team assistant at Knorr Bremse has decided to leave the company by the end of this month. Kerstin is not just a normal colleague but also a very sweet person you would love to hang out with and sure to drink a couple of beer! And boys, you better fasten your seat belt if you go out with this girl *nokidding*!However, we needed a very good farewell present and we gathered several times to brainstorm. It came down to what we  can do best: Looking good! :-) It happened that I have a camera at home and also got a bunch of flashes so why not taking a few group shots and handing it over during the farewell party.
This being said, we went first out to scout a location and found this place here: (click iphone panno for larger view)

It looked perfect for what we had in mind. Next brainstorm session was all about how we dress and what we actually wanted to represent with the photos. And you might guess right if you say that is amlost impossible with 7 guys! But we could at least find one common sense. Check out the pictures below with what we came up with.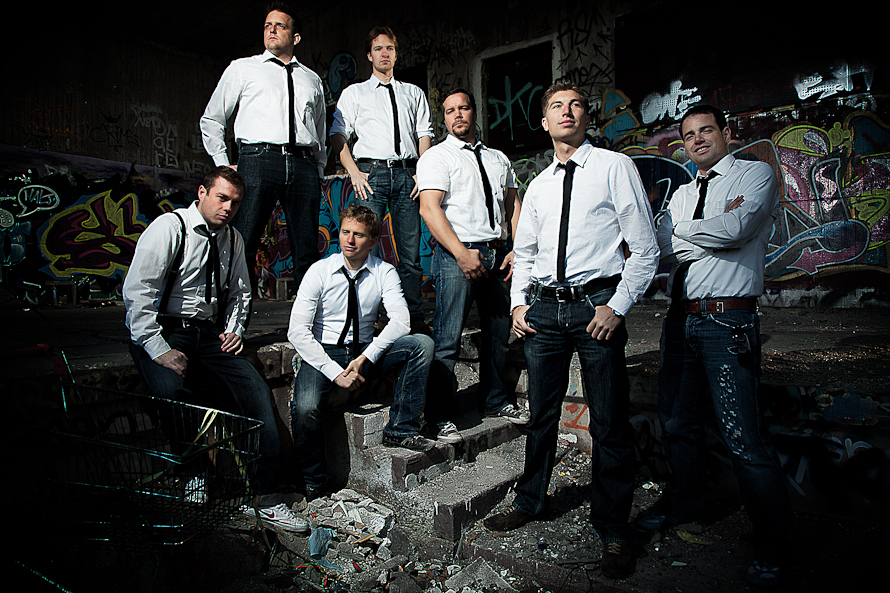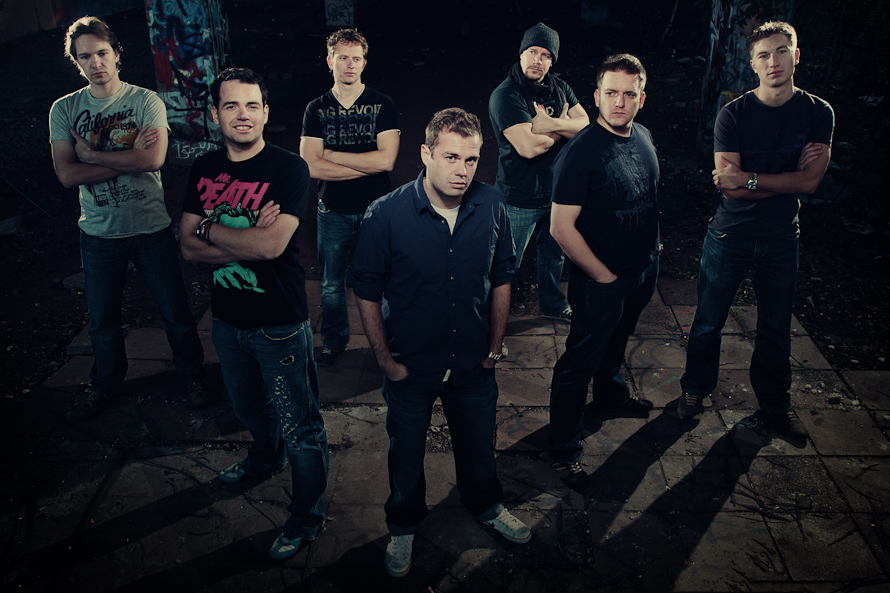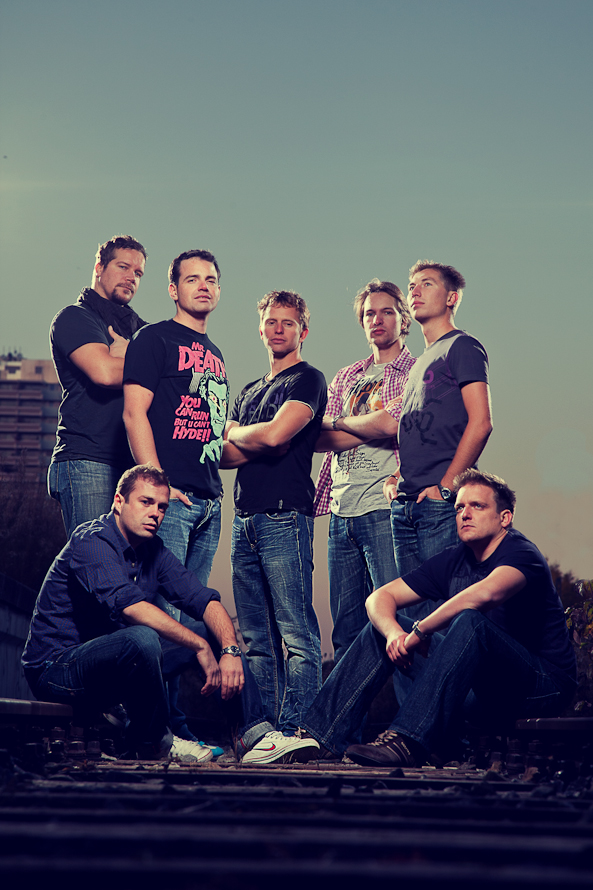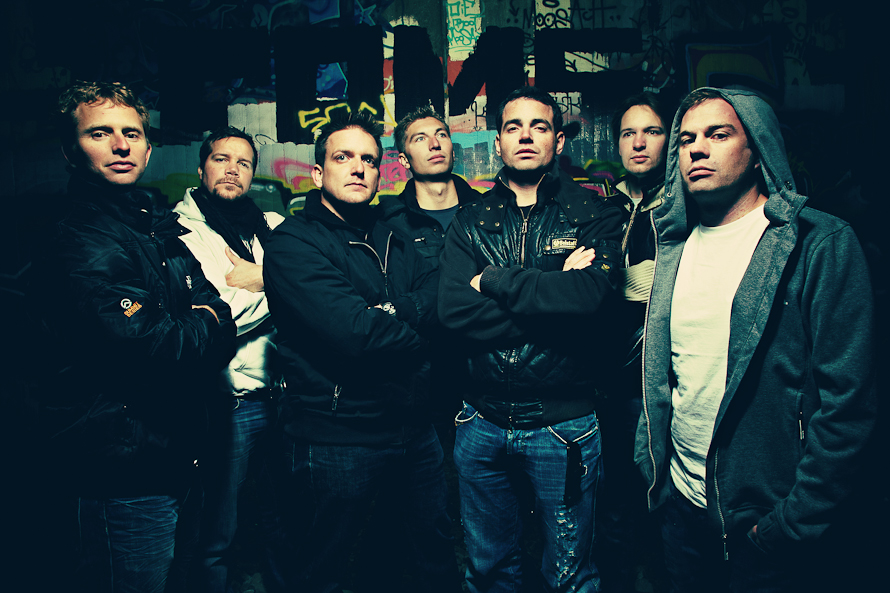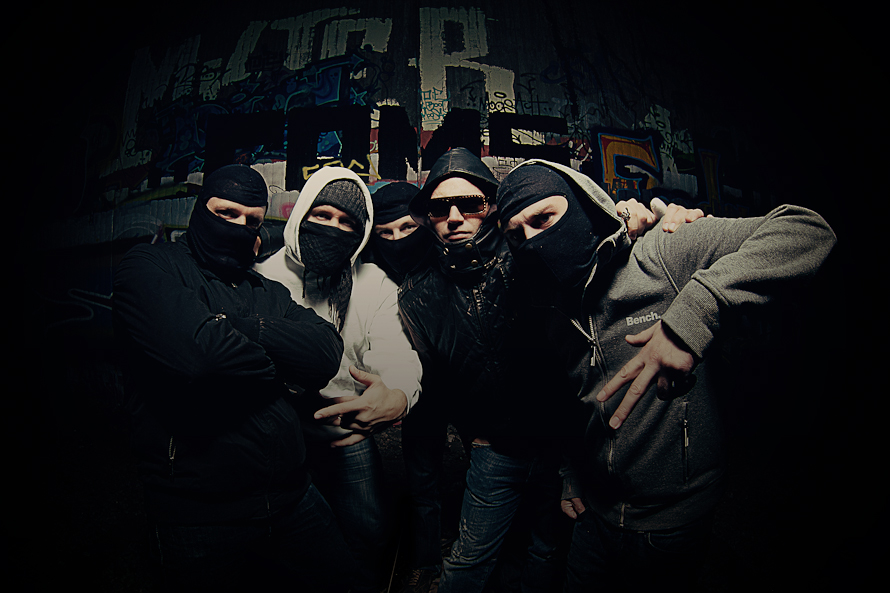 We really had a fun day shooting and hanging out with each other. We finished the shoot after it got dark and actually we did not want to stay at that place any longer than that because it was freezing cold!
I would like to thank my friends for this great afternoon and I will really miss you guys and sure Kerstin as well. I hope we keep in touch anyway and maybe gathering for another 500g steak again someday! Take care and all the best!
Ingoman
PS: here are some iphone BTS from "Fenner"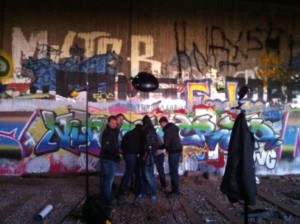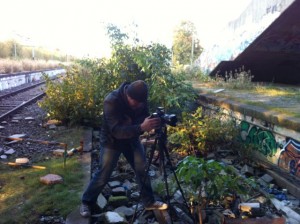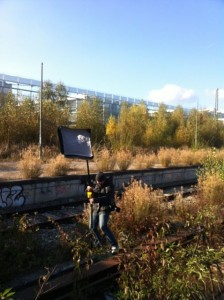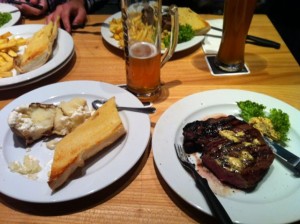 PPS: BTS from Christian aka "Doug Heffernan"