Was this Meetup last Friday the best we have had so far? We would say so! No doubt that we had a ton of fun at all the Meetups this year but this one was the most visited one and also with a little change to the schedule. We talk about it already on the blog and during the first Meetups, that we want to add some content to the great option of networking together. So this time we had the onetime chance to hear a leader of the international wedding industry: Mike Larson! He speaks to thousands of photographers at the WPPI every year (Feb 16-23 – 2012 btw) and last Friday, our Munich Wedding Meetup with over 50 people from our local wedding industry was his stage! The attendees came from Vienna, Salzburg, Tirol and sure from around Munich as well as Landshut and Nürnberg.Mike talked about how important it is to collaborate and encouraged everyone to hop on the train of the wedding business within a specialization. We have not heard anyone not being inspired by Mikes speech and we will try to continue the educational part of our Wedding Meetups during the next year.
We would like to thank Mike for taking his time whilst being in Munich. It really meant a lot to us and we hope to have you here again someday soon.
Here are some photos of the 4th MWM and also from the amazing workshop Mike did the day after here in Munich.
The next MWM will be in 2012, most likely at the end of January. So, stay tuned and we would love to see you again or welcome you for the first time at our next, the 5th, MWM.
Love,
C and I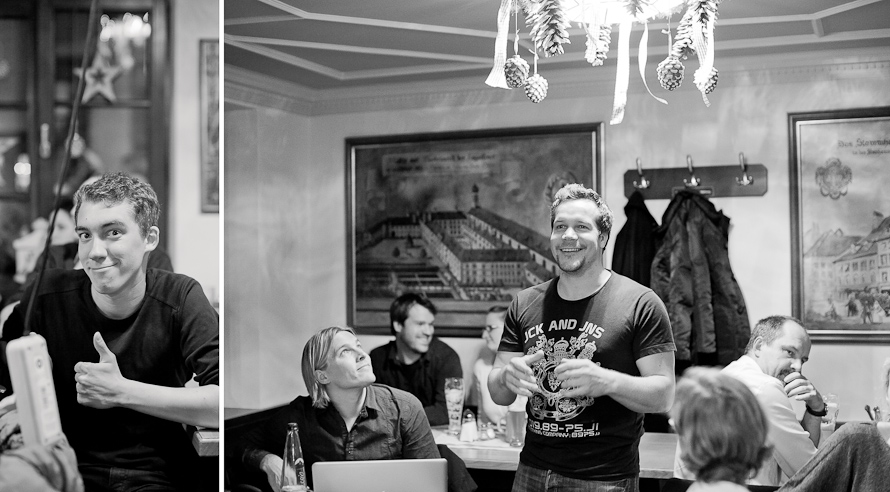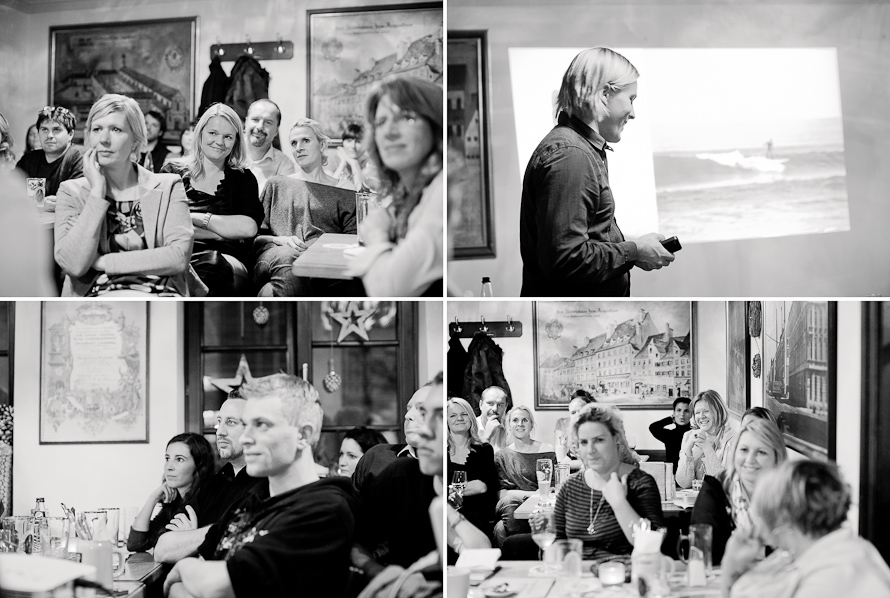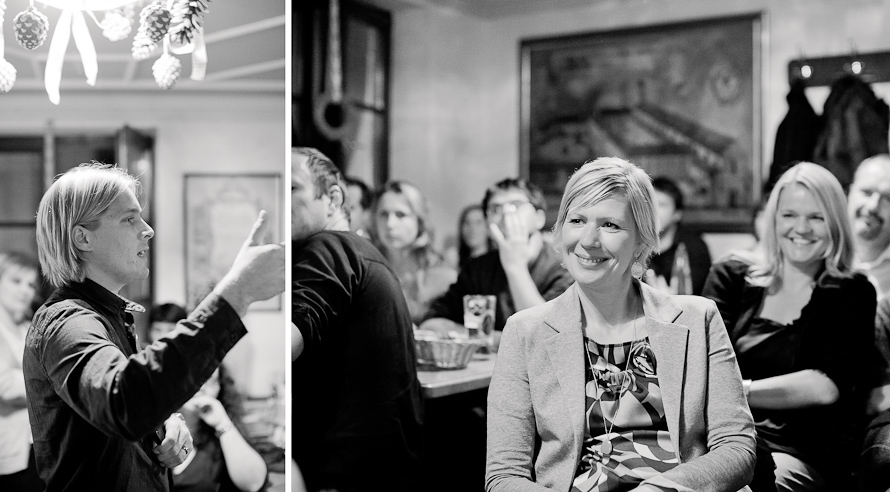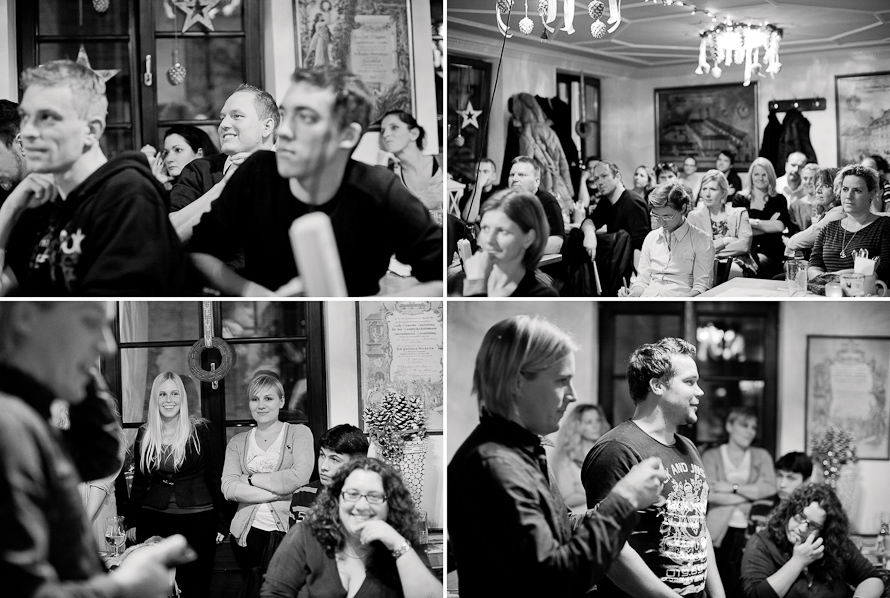 Workshop with Mike Larson on Saturday 19th Nov. 2011