How are you doing today? Hope all is well in your world and you have time to enjoy a hopefully nice autumn with lots of sun.
We certainly do and these images with golden light and amazing people are another reason why this time of the year is one of our most favorite. A couple of weeks back we had the great honor to meet Sabrina and Thomas for a quick shoot at sunset.
They were keen to be a real couple for an one2one mentoring session with Alexandra Keferstein.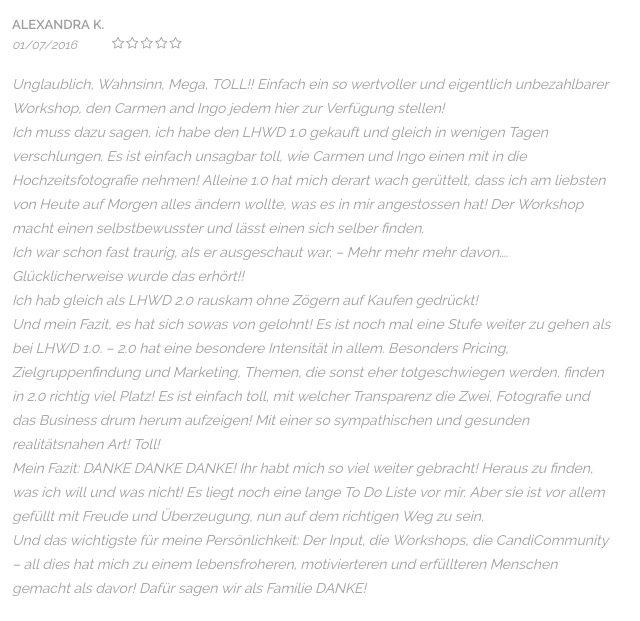 Alexandra is part of our Candi Community and a super sweet and talented photographer. When she became a member of our Community we received several "love letters" from her how much the video workshop has helped her. Not only for her business and photography but also for her entire life. Without quoting everything she wrote one thing sticks to our minds: "… my husband said to me, that since I purchased this workshops, I became a happier person…"
Where this is a major attend it feels incredible and motivates us to help as many people in this industry as possible.
THANK YOU Alex for the amazing day here at our place and for sharing your story. All the best for your brilliant future ahead. We know you will rock it.
LOVE
Carmen and Ingo
PS: if you would like to be part of our Candi Community. Here is the member ship ticket and more