Hi Folks, here we are with part two of our unforgettable trip through "Middle Earth". If you missed part one, check it out right here. Also if you have not seen our cool little "super 8" video from New Zealand shot entirely on the Iphone4, you should check it out here.
But now, be prepaired for lotsa pictures, and a long story. Maybe the longest post from our TATW. Sorry but we want to get this trip stories out the door before we are posting weddings :-)
From watching Wales without getting wet at all, we headed further south to Akaroa, a little town 80km from Christchurch away, to swim with dolphins in the wild. That sounds like a flipper kind of experience and it actually is very cool. The dolphins in NZ are the smallest in the world. It was raining the night before and also in the morning it was not too promising for sunshine and maybe some warmth. We were expecting 14° to 15° C cold water!! You can maybe imagine how excited we were about this in order to jump into this cold water. We took the first tour out there and it totally paid of. After getting dressed with wet suites and stuff we also got diving goggles and snorkel. Not because we needed it to see the dolphins underwater, rather to make wired noises and animate them. Seriously, these guys want some real entertainment to come closer.
Basically it works like that. You go out with a group of people and a skipper as well as one guide. You pretty soon spot some dolphins and drive closer to them. But if they are not getting towards the boat you might not have luck swimming with them as they are feeding. What they btw do 70% of their day. How great is that?
So as some of the dolphins were interested in our boat, we all got into the water and started to animated them with making noises using the snorkeling equipment as well as other clickers etc. Be prepared for patience because it will take a while after they really come into the group and swim with you. It's fantastic!
This is a one kind of experience! There will not be a lot of places in the world to do that this way.
We drove to Christchurch (ChCh) that day and were totally excited to see this beautiful city. Well you all know what happened to the people there and in fact we where very lucky to not be there a week later. We spent Valentines Day in ChCH and met two travelers from Villach who took a similar route in South East Asia as we did. We know them via Facebook and we had a ball hanging out with Michaela and Christian near the Cathedral with some coffee. Not sure, but the two of them might still be in NZ and having a great time as well. Also both of them left ChCh early enough to not be in danger during the quake.
After Chch we planned to cross the island for Queenstown but at least go down south another 300km along the coast to see the Moeraki Bolders before heading inlands. Good thing with a van like we had is, that if you get tired, or you want to stay overnight somewhere, just get a spot, move backpacks to front seats and go sleep. We totally felt like a snail as we always had our home with us. Very comfortable! And also, people are talking to you about your freaking great spraying work on the van. Everywhere and always ;-) Even that there are a lot of Escape Campers out there and not mention, ours had the best art actually :-)
So on our way, there was this place called Oamaru. OMG did we fell in L.O.V.E with this place immediately. If you missed why we love Oamaru so much, you might check out this posting here. We also got featured with the shoot on hochzeitswahn.de, theprettyblog.com, the Oamaru Mail (and here), another Oamaru Blog called Steampunk, a fantastic New Zealand wedding blog. This is much more than we ever thought it is going to be.
We did know that we had found a very special place and great people to do this shoot, but we are overwhelmed by the sensation this project caused all around the globe. At this point we would again like to say "Thank you" to all of you out there liking what we do and again to all the people who helped getting this photo shoot done!
But guess what, there is more about Oamaru we have to tell ya. Ha? Who would have guessed that? During our stay and all the people we get to know and got help from, there was this woman. Her name is Marie Grünke. Also known as the bookbinder's mother. She is about 75 years old, Designer and Photographer, still working and also helping her son with the book binder business.
What's so special about this woman? Well, she lives in a very sweet little cottage without electricity and without using oil at all. She moved into that cottage 15 years ago and it basically head nothing of that build in, so she decided to leave it like that and ever since she is not missing it. She got everything you need (even a fridge, kind of ) and it all works very well. She is such a lovely person and we where honored to be invited into her home to do a few photographs and also try her German bread with self made cottage cheese. Mhm that was finger lickin' good!
Marie is part of a movement in Oamaru as well, it's called "Transition Town" where people teach old traditions and hand crafts in order to manage life after the oil is gone and the world and life in particular is going to change dramatically. It was a pleasure to meet this woman and we would like to thank her for the great hospitality.
After the vintage shoot, Megan, Jeremy and we both went to have dinner in Loan and Mercantile. Fantastic food and we also got recommended to visit and eat at the sisters restaurant called FLEURS PLACE in Moeraki. No worries, if it comes to food, we are trying very hard not to disappoint someone. So as we headed further to Moeraki, we sure went to eat at Fleurs Place and you would guess that this sea food was the best we have had for a really long time if not ever! Wow! And everything for really reasonable prices!
We spent a super nice day in Moeraki and an even better sunset. Maybe one of the best sunsets in New Zealand for us. While searching for a place where we are supposed to watch penguins coming out of the water, we drove through herds of sheep bathing in beautiful light. Really enjoyed it! Since we spent some time at this secret spot watching the sun going down, we were a bit late for the boulders. However, we still saw them in daylight but we did not had the chance to take fantastic photos of them.
To not loose much time we headed further direction Queenstown (QT) right after sunset and arrived there the other day around midday. QT seemed to be a very nice town. Lot of (also local) tourists there and most of them are below 35-40 years. It might be because QT is the (action) activity centre and also door to the Milford Sounds. We did not have time to go there though, which is pity. So what did we do in QT then? To be honest, not much! It was raining most of the time except one day when we went up the hill with a cable car. Beautiful view from up there and again we felt a bit like home. Even more because there was this big beautiful lake (no sea or coast in sight though) and also this beautiful mountains surrounding QT.
On the way to Lake Wanaka we had a quick stopped at Arrowtown. Must stop if you are into old Villages and history. Sure it's very touristy but they have a museum of gold-mining which is totally interesting. All the buildings in the main road look like old typical gold mining houses.
The way to Lake Wanaka really sucked! Well, it was still beautiful but it was raining all day long. The plan why we went there was actually for Ingo to skydive as the drop zone in Wanaka is claimed to be the best in NZ. But that plan was spoiled by the weather so we headed further up north again and it was raining for two complete days. This did not hold a lot of wineries to still sprinkle their fields, don't ask why!
So while we tripped to Tasman and passed the Fox and Franz Josef Glacier the earth quake in Christchurch hit the city very badly. We did not feel anything at all. Maybe we would if we weren't in the car. While checking in at the Camp Site in Tasman we saw the tragedy happening only a 300km away. We could not believe it!
The reason for Tasman was mainly Skydive Able Tasman. Honestly thinking after the earth quake not to do some fun stuff with respect of the people from Christchurch, Ingo decided to do it anyway mainly because it would not help the economy in Tasman to not do it neither in ChCh. We did not know anyone personally so we thought it is not a big problem.
And you might have seen it on facebook by the time. Skydiving is/was A.M.A.Z.I.N.G!!! Ingo LOVED it! If you ever have the chance, do it!
The time came and we needed to drive up to the north island as we are leaving from Auckland to USA again. Wonderful ferry ride, no rough sea at all. We spotted former Austrian Volleyball Star Oliver Stamm on the same trip with his family.
In Wellington we were invited again by the Carinthian Family, this time from Gil and Peppos son and daughter in law. New Zealand BBQ with a lot of fun and amazing sea view. Thank you guys for having us!
On the road further north we stopped randomly at Whanganui. In Waitomo to see the Glow worm caves which was a really great experience too. Unbelievable how beautiful and huge this caves and tunnels are and also very well prepared for tourism too.
One thing we would love to show you photos from but are unfortunately not able to is the film set from "Lord of the Rings" as well as The Hobbits which is located near Matamata. We joint the last tour of the day, incredible beautiful weather and the set is completely ready for filming the "The Hobbits 2" but director Peter Jackson has some healthy issues so they postponed the start. A tour through Hobbiton can be something like 100 people at the same time. We were 5!! including the guide. It was extremely interesting and fun, perfect light for photos and stunning stories behind the scenes. You can online imagine how much money goes into a set like that also if it is just seen for 2 or 3 seconds. For example, 50k$ set costs, and if you blink during the final scene, you missed it :-)
Our last tour stop in NZ (excl. final stage Auckland) was a place called Piha. It's about 40km from Auckland away on the west coast. We went there with almost no gas anymore and were afraid we could not get back to a gas station. We enjoyed the last incredible beautiful sunset there and reminded us, that we are really blessed that we can do such a great trip. New Zealand will always be in our minds and hopefully we can go there sometime again. Maybe for a wedding or a shoot, who knows?
In Auckland we basically just returned the van and got ready for USA. The posting about it will come soon. So stay tuned and take care. Thanks for traveling with us :-)
Love from Munich
Carmen and Ingo
Swimming with dolphins. Donno if that matters for you but the water was not more than 15°C!!
As said, we were in Christchurch one week before the earth quake and shot some last shots of the cathedral.
Since we arrived in New Zealand we were looking for a "Moko". Full facial tattooed Maori. His name was Phil and we saw him walking through ChCh. He has it for about four years now.
Moeraki Boulders
The following sunset pictures are one of our favorite on the trip.
Carmen does not know it actually, but if there would have been "something special" happening on our TATW, it would have happend there… :-)
Such a beautiful place to be
Guess where this was? Sure it was Oamaru!
How can one not L.O.V.E. this place?
The people working there are dressed Victorian style.
Behind the Scence and light check :-)
We had that meal twice becausse it was amazingly tasty!
Lovely Marie at home in her super sweet cottage.
The fridge on the left! She lives without oil and electricity for 15 years now.
She is a photographer herself, but due to lack of electricity she cannot set up a darkroom.
Wandering around in Queenstown.
Please friends, isn't this a bit like home?
breakfast, could be worse :-)
almost legendary: Ingo posing ;-)
Gold mining houses
You guess right if you think that this was quite a challenge for Carmen.
Old things where ever you walk, drive, look…
Carmen and Ingo being themselves, stupid :-)
Ingo wants a toilet like that back home. Meeting great folks and talking "man" stuff!
getting ready
no more words needed! photos by skydive able tasman
photos by skydive able tasman
photos by skydive able tasman
photos by skydive able tasman
photos by skydive able tasman
photos by skydive able tasman
photos by skydive able tasman
photos by skydive able tasman
photos by skydive able tasman – we do have a video about that dive too, anyone wanna see that?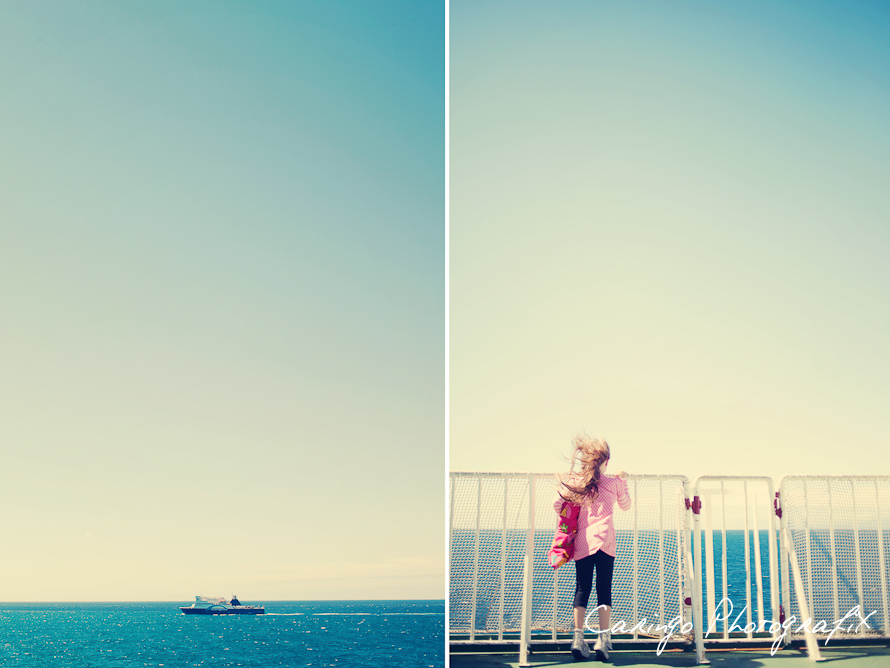 heading to the north island again
yea, chef does what he cooks best :-) "Schinkennudeln"
Does anyone know why people leave there flip flops and at other places there sneakers behind?
We love this face! He did it 13 years ago.
this is the entrance to one of the glow worm caves
glow worms are all over the place in the caves but somehow difficult to capture…
We would love to show you more about this wonderful set and even better light that afternoon but, you know, we don't want to get sued :-)
BTS from the Super 8 New Zealand driving the van scene :-) do you find the iphone?
getting ready for the last sunset on the island
looking to the right…
looking to the left… it is just beautiful…
Iphone panno, stay tuned for more iphone photos very soon.