We have been thinking about writing such a blog post for a very long time now. Due to recent happenings we though we should releasing our experiences about the wonderful cyber world and how it effects our real life in a positive sense. Also we would like to encourage you to be more active in this way of connecting the cyber world with the real world.
Our friend Mike
Let's kick this off with our recent guest Mike Larson. Who happened to be a very well known international wedding photographer surfing our couch. How come? Well we first came across Mikes work through FotoTV (which is btw a very good source for everything photography in Germany). Every since then we followed his blog and someday this guy was in town during his Calumet and California Sunbounce Tour.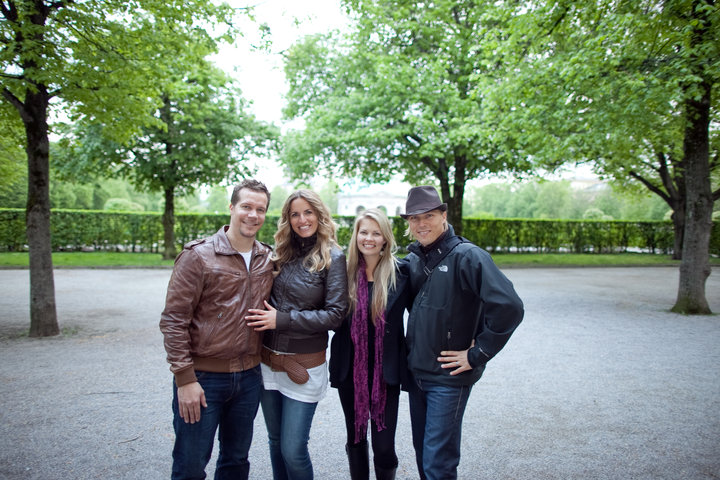 That was 2009 and this changed our photography quite a lot! A couple of months later, Mike was again in town and we took the chance to book a shoot with him and also got to know Rachel, his wonderful and lovely wife. We kept in touch and during our trip around the world we stopped in San Luis Obispo to say "Hi" and hang out with Rachel and Mike (and sweet little Hannah).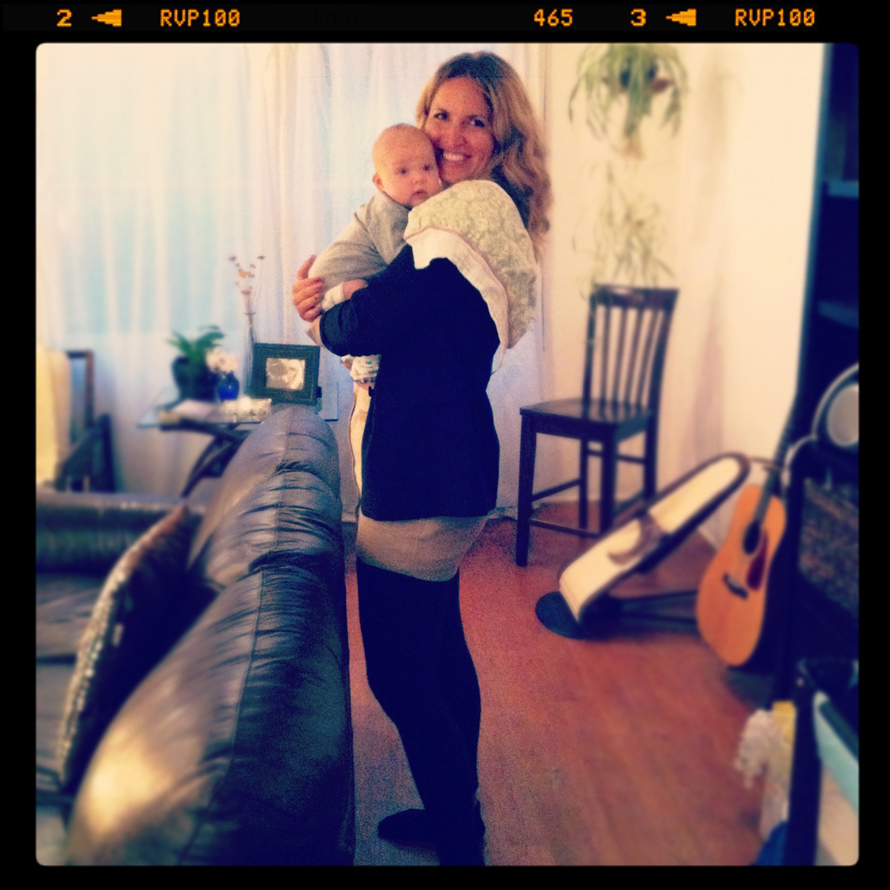 So from following a photographers blog years back, we really got friends over the time and we were honored to have Mike as our guest during his last weeks stop in Munich. He also was a guest speaker at our 4th Munich Wedding Meetup.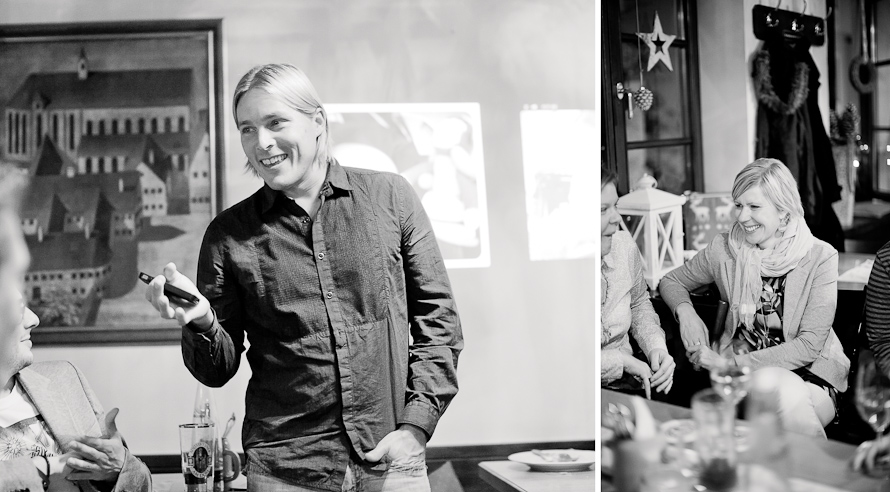 Munich Wedding Meetup
Speaking of MWM: After going out for dinner with some friends from the industry (Birgit Hart, Doreen Winking, Barbara Gandenheimer) on a regular basis we started to organize the Munich Wedding Meetup to gather with more people from the local wedding industry. All this was organized through Facebook with the idea of growing together in this wonderful industry and put aside the competitiveness.
Secret E-Shooting
One day, we got a Facebook message from a guy called Iaan van Niekerk where he asked about shooting his proposal to his girlfriend Christine secret. They just had one day during their stay in Munich and it was like a very short notice. Luckily we had time and it turned out to be one of the most exciting shootings in 2010. Iaan came btw through their friend Doreen Winking via Birgit Hart to us. And thus we came back to Doreen, who did not know about us before.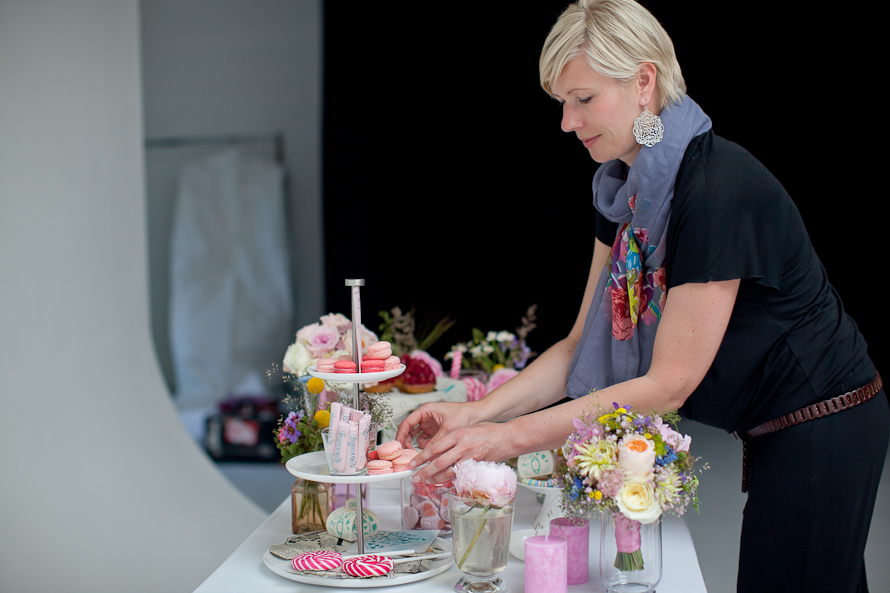 Our first wedding with Doreen just went on the blog recently. Read the full story about the secret e-shooting here. However, this year they came back to Europe and surfed our couch for a couple of days and we had a blast. As Christine Meintjes happens to be one of the top South African wedding photographers, this friendship also brought us to a very large South African photography community.
Surfing unknown peoples couches
Do you know Photokina? It's know as the larges photography fair in the world. Happening every other year and 2010 was our first time we could go there too. We talked about that in the social media and our Facebook friend, Germany's leading photographer Nadia Meli dropped us a message offering her couch to stay that night at her place. We never met before but the cyber friendship turned into a very good real life friendship after that. We had the pleasure to welcome her and Eddy already here in Munich to "payback" the sleeping spot :-)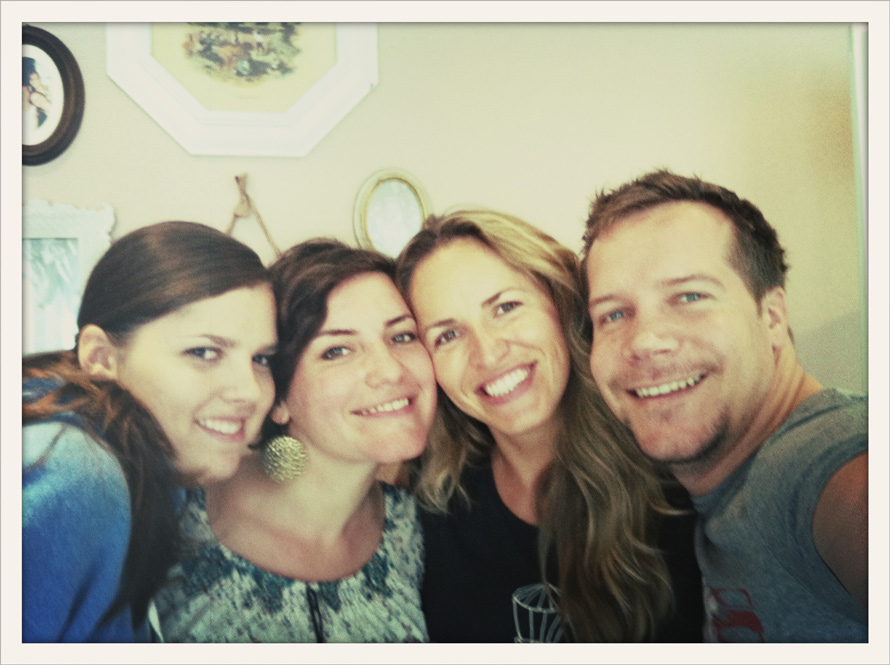 Small World
Another first contact on Photokina besides other was with the inspiring photographer Xenia Berg. Which happened to be in Melbourne/Australia the same time as we were. We booked her for our annual shooting of us both. Check out the pictures here.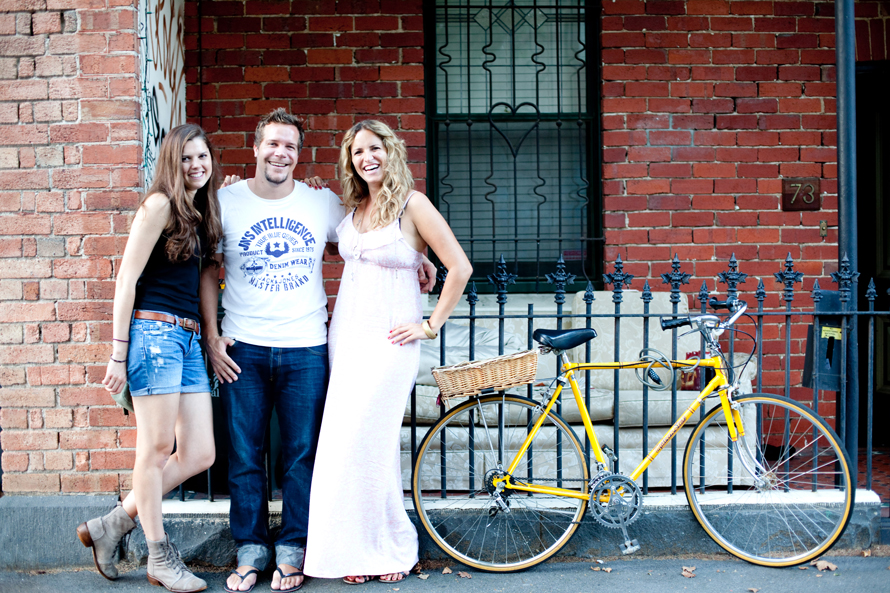 Hochzeitswahn
Yea and whilst being in Australia we had another, extremely nice gettogether with Patricia and Alex from Hochzeitswahn.de! Yes, they live in Sydney and we had a blast meeting them for the first time and also surfing their couch and trying out their super funny SHooTY.
Showiteers of the Day
Remember our rebranding and launch of new the website. This brought as into Showit Live with David Jay as Showiteers of the day. Awesome right? Inga and Anette Kretschmer Photography thought that too and they will be here in town tomorrow for a shooting :-)
The Family
Carmen's Mom is not really familiar with all the new media and internet in general. She rather is a very successful owner of the Café Paragraf. A lovely place in Villach. As we were writing a lot on Facebook and the blog about our Trip around the World, you know more about this than Carmen's Mom, right? Not true! There is one regular guest of Sissi who updated her almost every day about our happening because she was reading our blog and following us on Facebook. Sissi always wondered how she could know all that about her daughter. Sweet, haha!
How a blog feature changes things
During our Trip around the world we did a styled vintage shooting in one of the loveliest places in the world: Oamaru. You may have seen that shooting or at least some photos. Besides in the local newspaper (Oamaru Mail) we also got featured on several blogs. On of them was Magnolia Rouge. Kate Holland is doing a fantastic job and you should really check out her work. She will be doing an E-Magazin called Mag Rouge coming out December 6th. Don't miss it!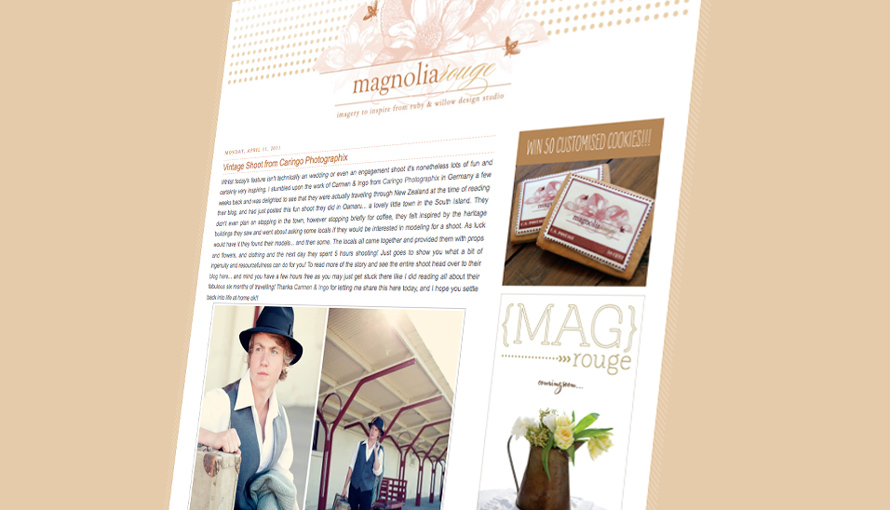 However, Kate has quite a lot of followers on the blog and one of them are Margot and Brian from New Zealand. But the live in The Netherlands for quite a while now and guess who gets married next year. This wedding is going to rock and we are extremely happy to be part of their intimate vintage wedding near Amsterdam. We are extremely excited already!
Wedding and Travel
With this being said, Kismet (aka The Unrealbride) is also following Kate's work and they actually are good "cyber friends". Ever since Kismet found us through Kate, we have been in touch through twitter and blog comments. She is a blogging Indian photographer and you know we love India and photography.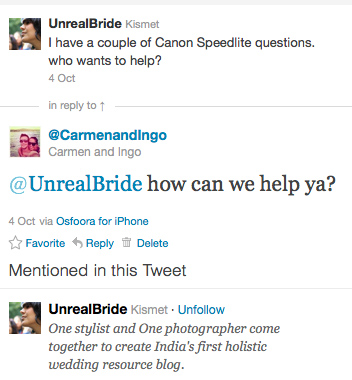 A view month ago, Kismet asked her twitter followers a question about her canon speed lights and we offered our help. Also offering an optional workshop in Delhi if there is a need from others as well. How generous ;-)
She replied, if that workshop would be beginning of March, she would love to have us photographing her wedding too. Guess she said that as a joke but after some Emails back and forth in the last weeks,
WE ARE BOOKING FLIGHT TICKETS TODAY!
This is combining our two big passions once again! We LOVE it! Kicking of the main wedding season 2012 with a Indian wedding is like a dream coming true for the both of us.
Last but not least
Our business would not be possible at all without the internet and the extremely great marketing and communication tools. We love it so we beg everybody, please don't delete it! Thank you!
We are very sure you have a bunch of stories like that too, feel free to share them in the comment section. Or, how did we first met you?
Love
C and I
PS: there are a lot more friendships and relations through the net but we have to stop at some point ;-)