First of all we would like to thank you all so much for the overwhelming response to Kismets and Nitins wedding. It's been a page view record for us again and we loved all your comments here and on Facebook and Twitter. We are speechless! Thank you all so much from the bottom of our hearts!
Chances are that we are repeating ourselves here but we are in love with this country. Ever since we visited it first, back in 2005, there is a special chemistry between us and India. The people, the nature, the smells, the traffic just everything is so different from back home or any other places we have seen so far.
When we got hired for the wedding we did not waste a second to clear out the calendar for at least a month in order to spend some time here.
Well you might say, haven't you just been on a 6 month vacation? Then let us tell you, that our trip around the world was not just a super long vacation and second, it's almost a year that we came back from that trip.
So we decided before our busy summer is starting in April, we would like to recharge batteries and combine once again what we do love the most: photography and traveling.

But there is something different this time. We aren't hunting for the cheapest but clean bed in town. We got to stay and enjoy the fantastic hospitality of the Indians. On the wedding we met Baljit, a photographer himself, and he asked us where our travel plans lead us to. After mentioning "Amritsar", we immediately invited us to stay at his cousins house. Well before we even could think or thank for the invite, he had Rita on his phone and asking us back "when are you coming?".
Rajbir is a doctor and Rita runs a (pre) school with 600 kids between 3 and 6 years. What a sweet and fantastic couple married since 42 years!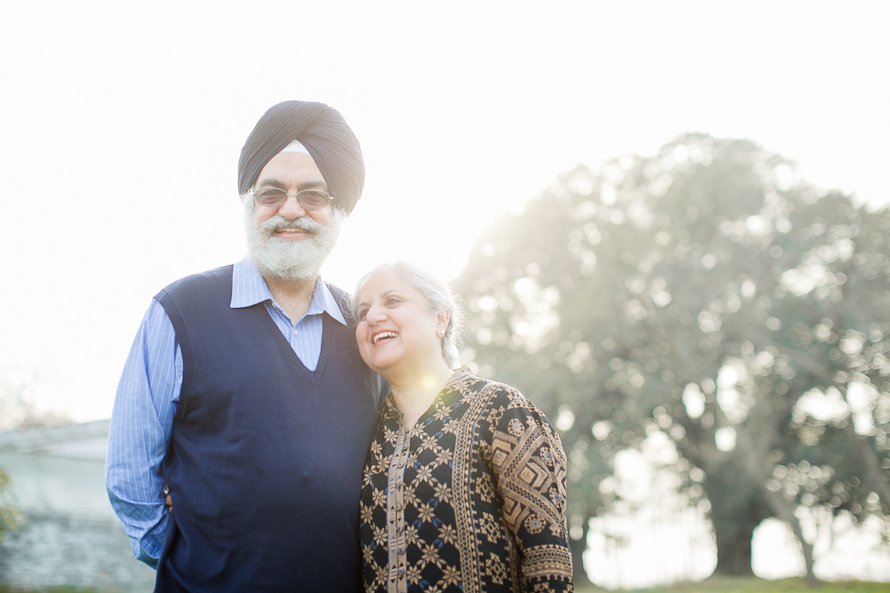 Rita & Rajbir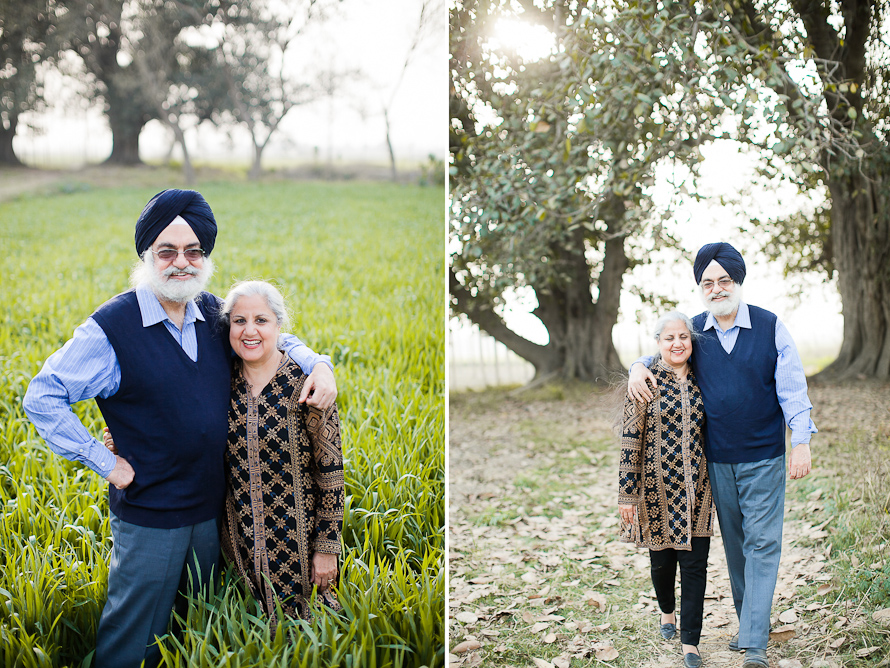 So we went to Amritsar by bus, got picked up by Rita's driver and almost fell backwards after seeing her house. It was such a peaceful and wonderful place and she and her husband did everything to make us feel comfortable. Besides providing us with accommodation and food, she took care of almost everything we planed to do. It seamed that she is the godmother of Amritsar :-)
What's worth seeing in Amritsar? Sure the Golden Tempel, well maybe not at 4:30am as we did but morning or evening hours are the right time. We got to see the daily procedure of bringing the holy book for the Sikh people into the center of the Tempel. Hundreds of people pray and sing for almost one hour. It's a fantastic happening and almost unbelievable that they do that twice a day (evening they bring the book away again)
Also twice a day there is another happening near Amritsar: The guard exchange at the Wagah border. It's a show off between the Indian and the Pakistani guards. People are raving as if their favorite soccer team is about to win the league. The moves and the behavior of the soldiers are just too funny.
A not so funny thing was, that even Rita checked some superb seats for us in the front row, every white or tourist person was put together in a separate place. So, our godmother tickets were completely useless. Just imagine, we would separate all not white people together in some place during some event in Europe? How long would that take to go public? However it was worth seeing it.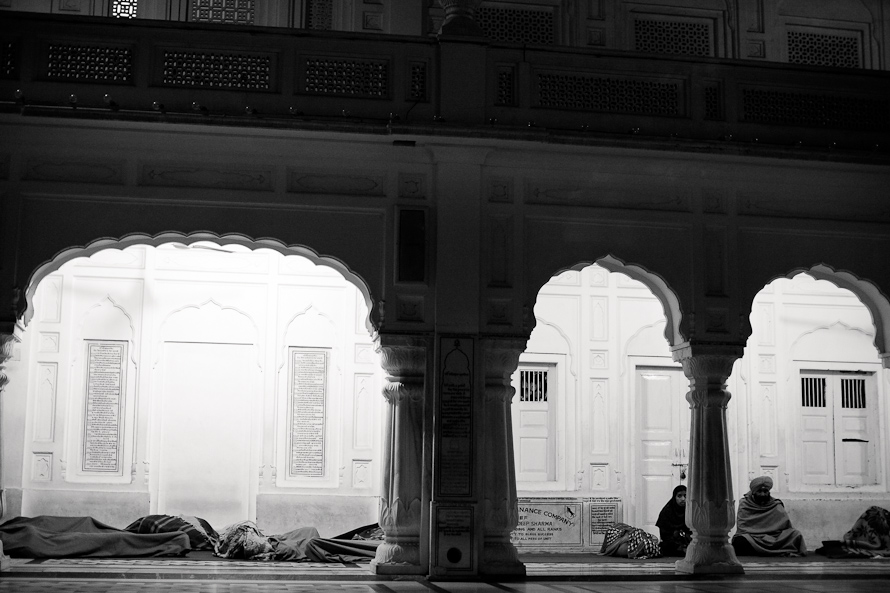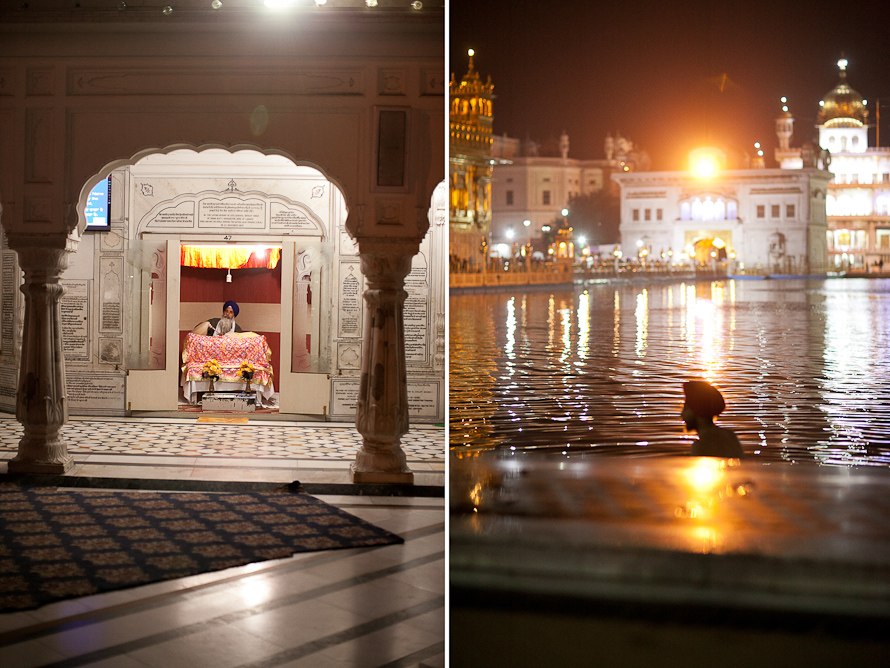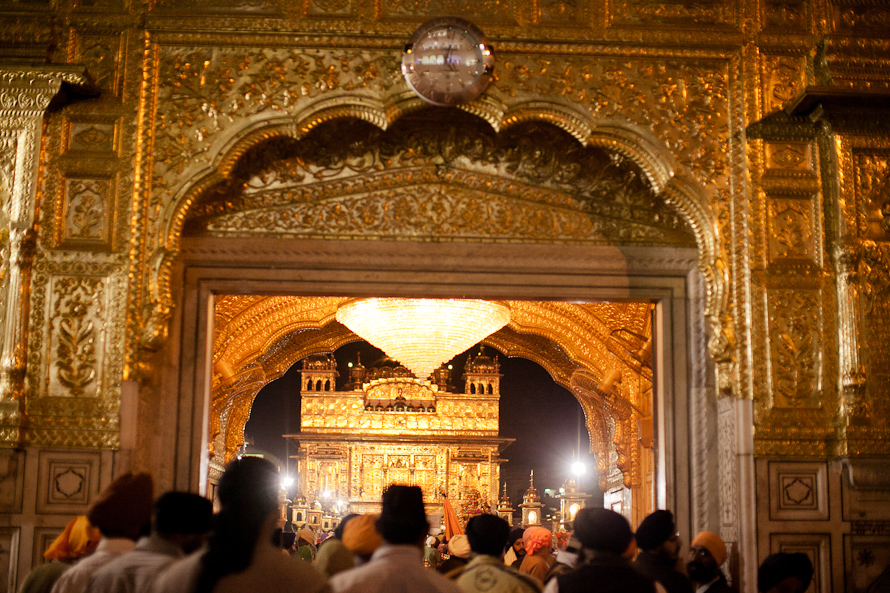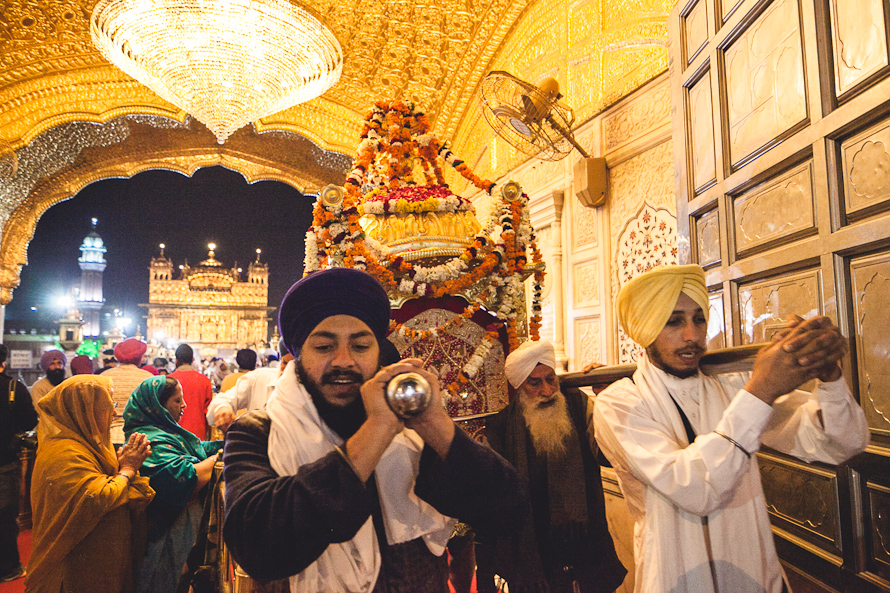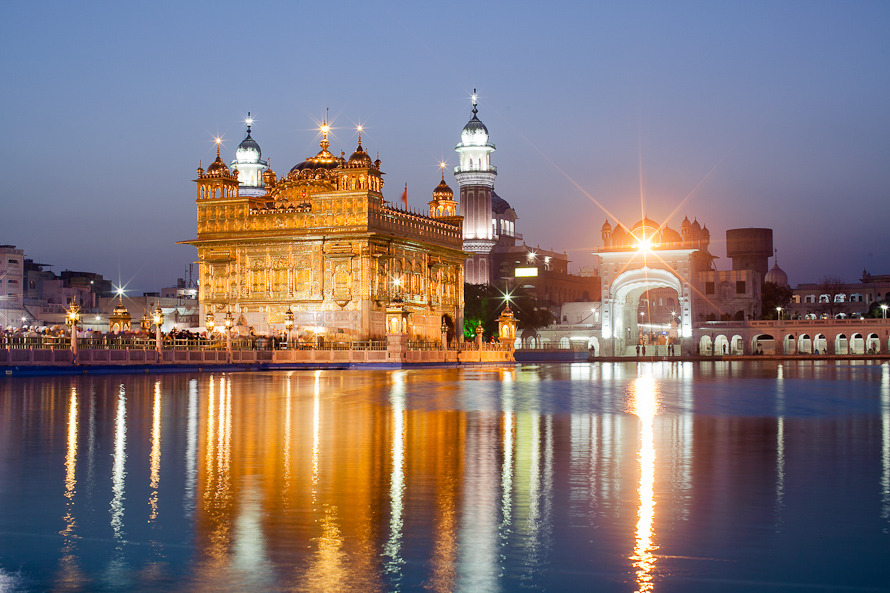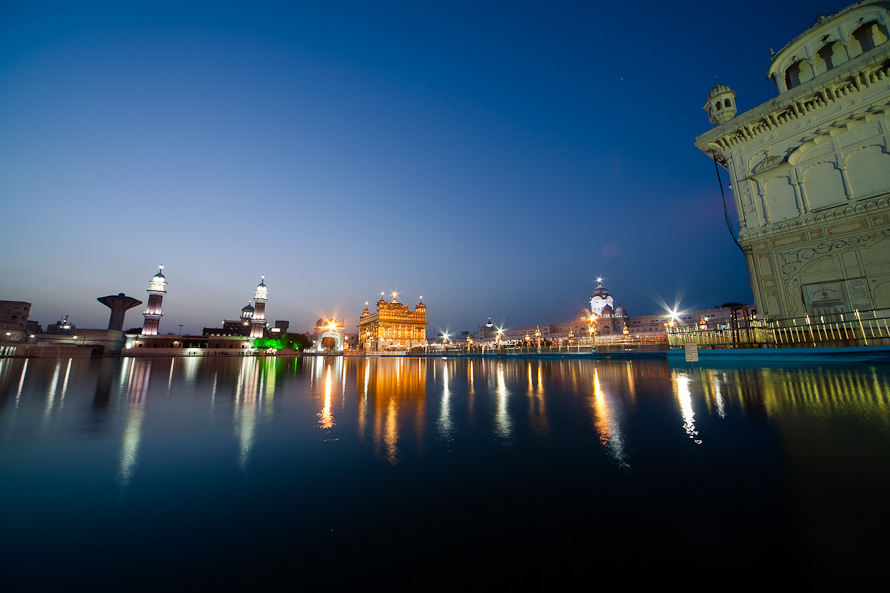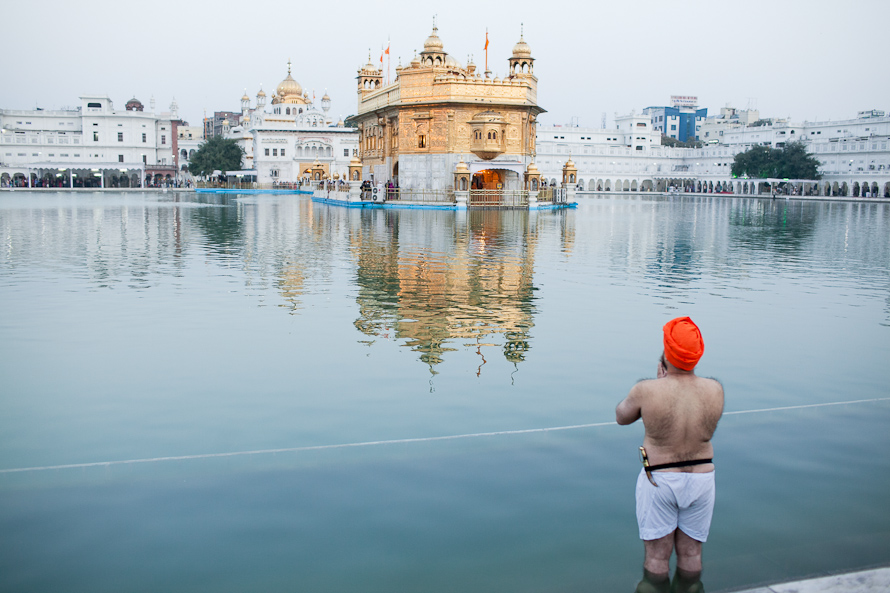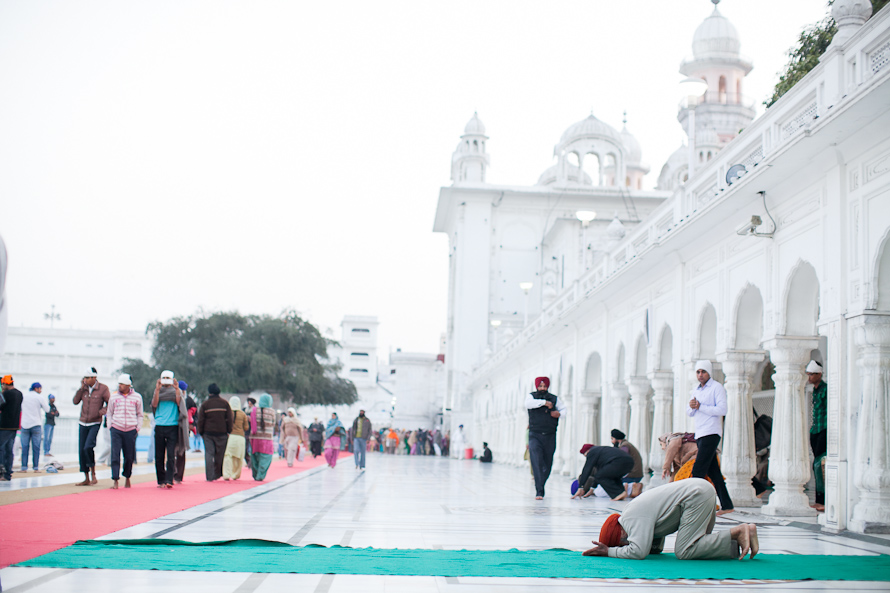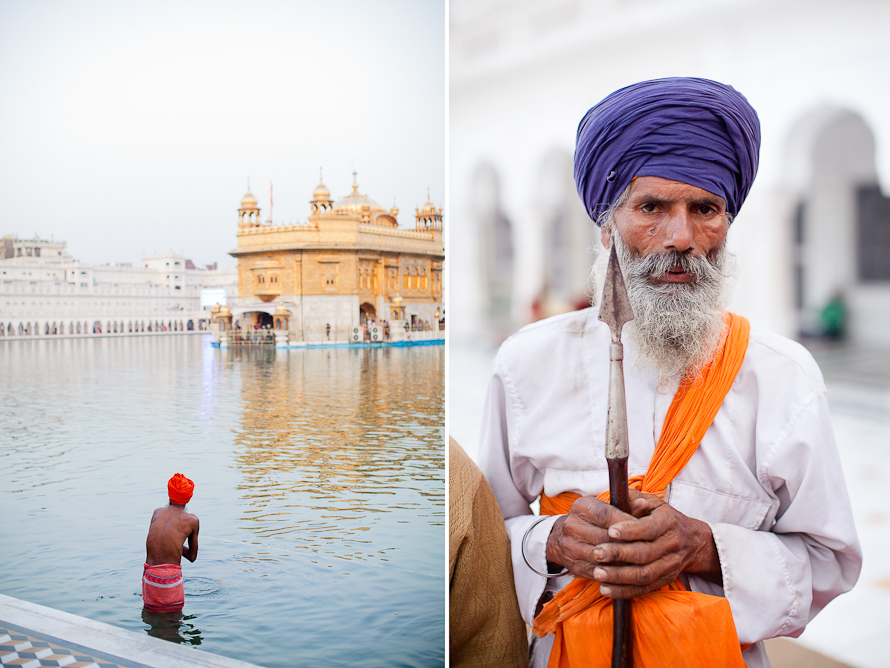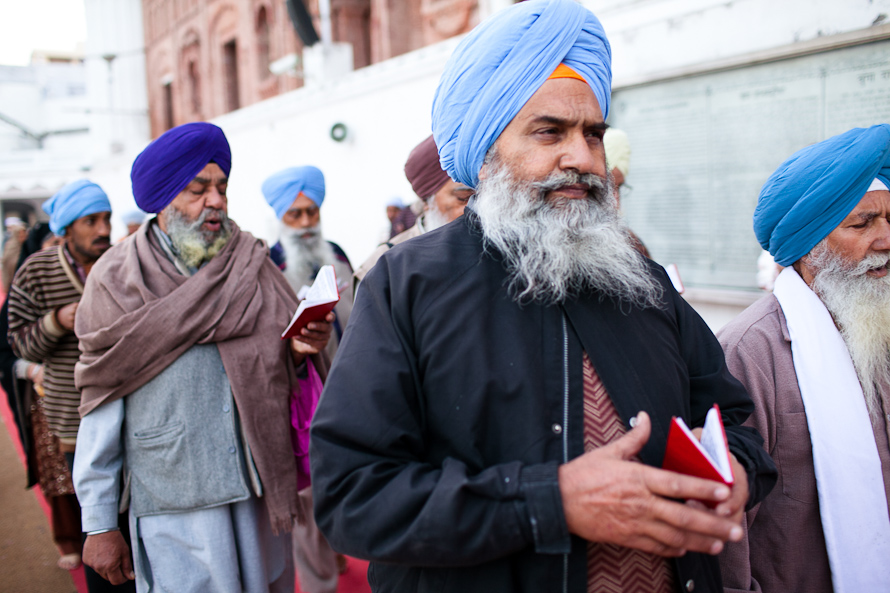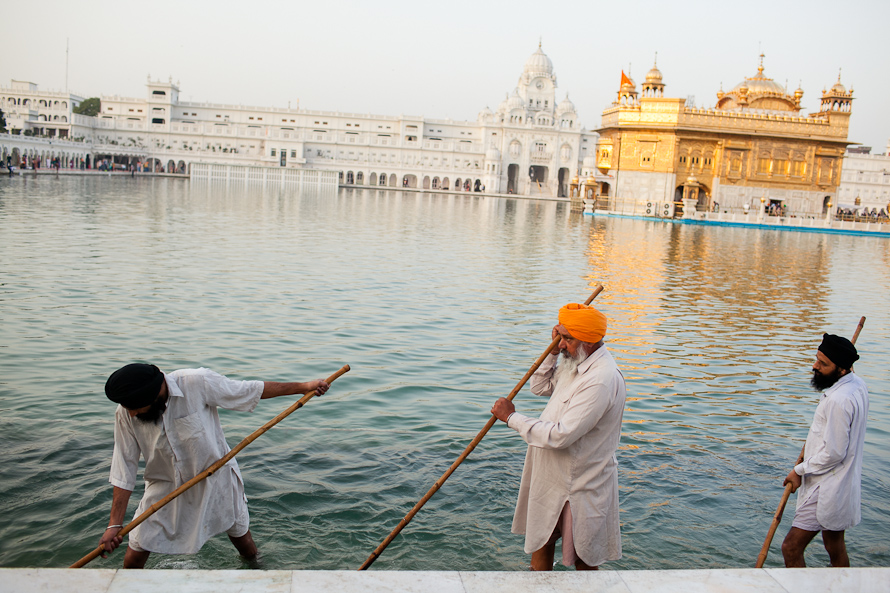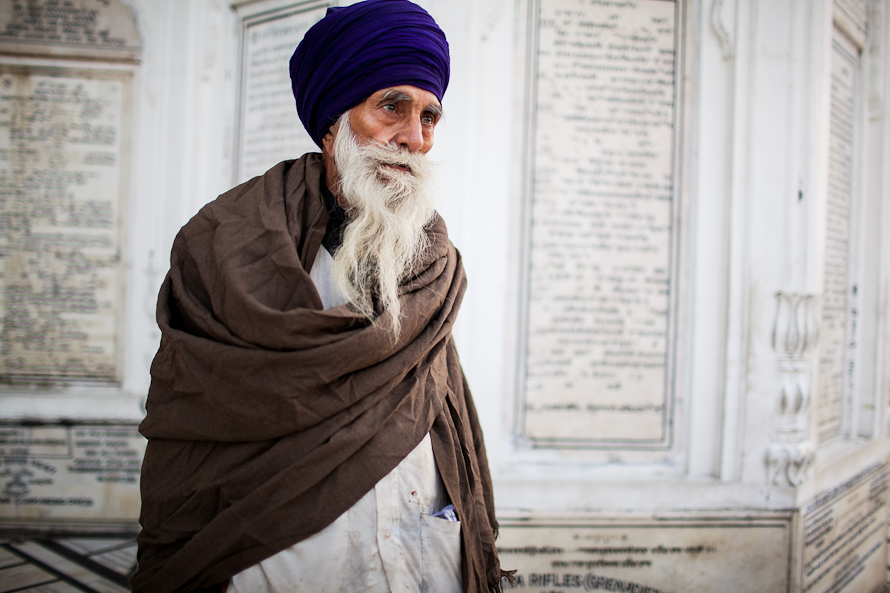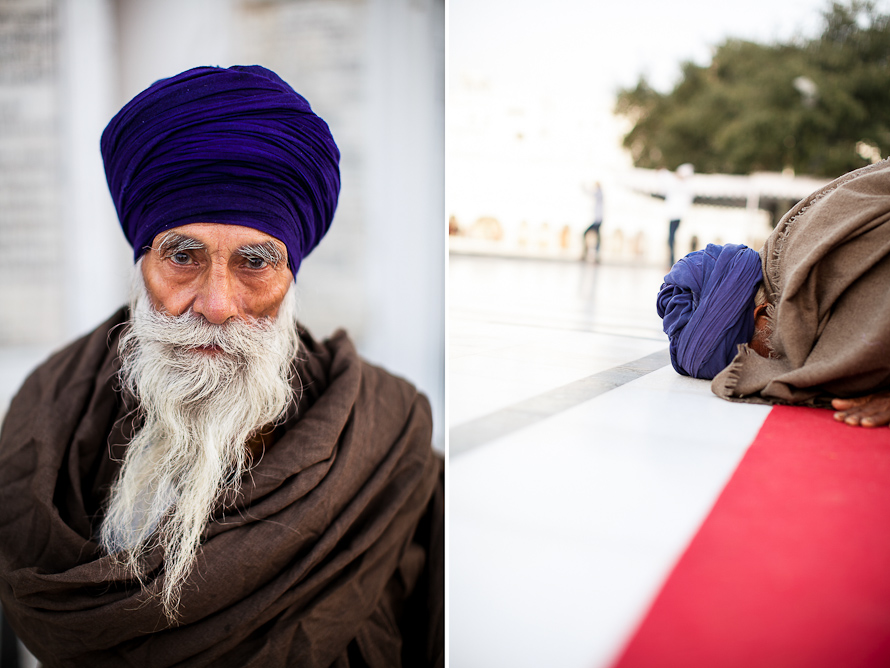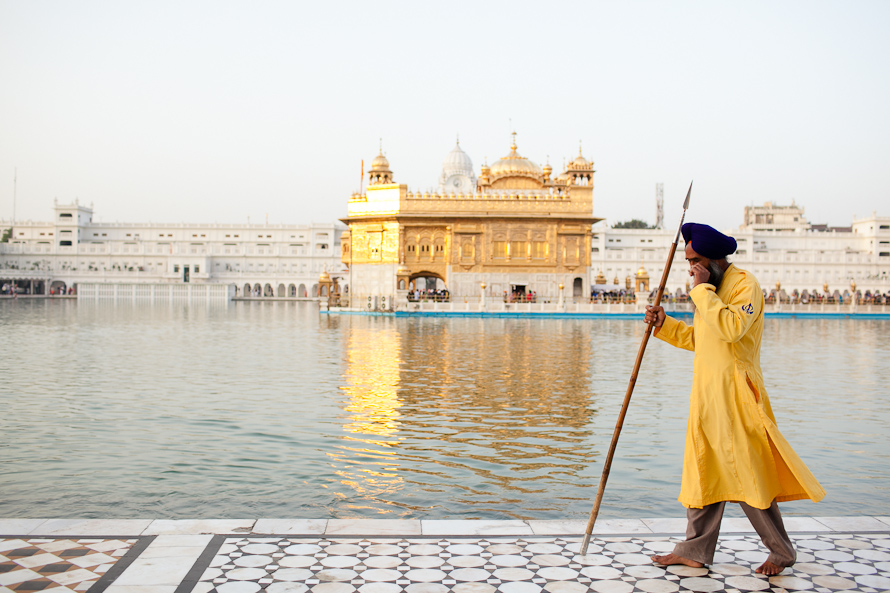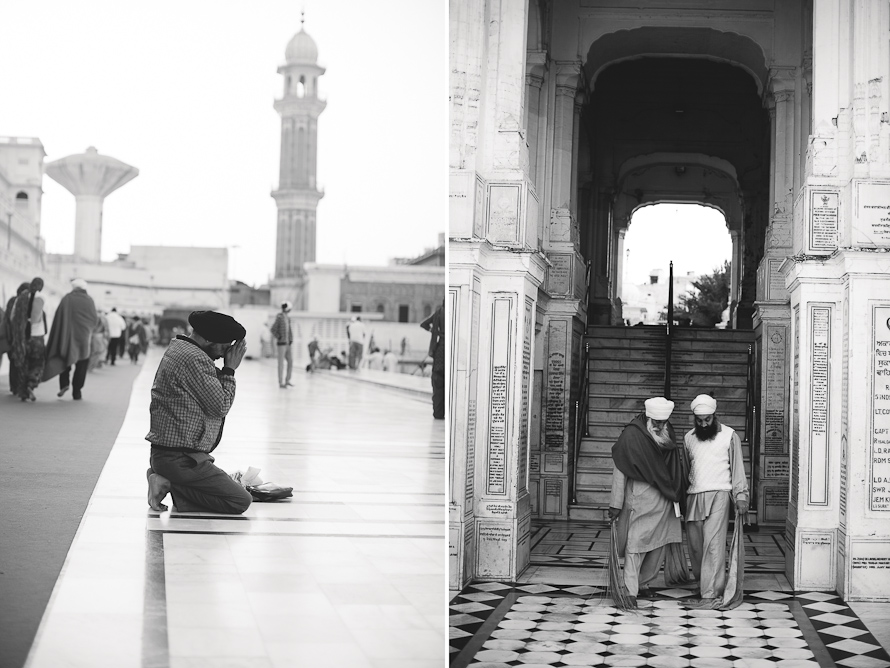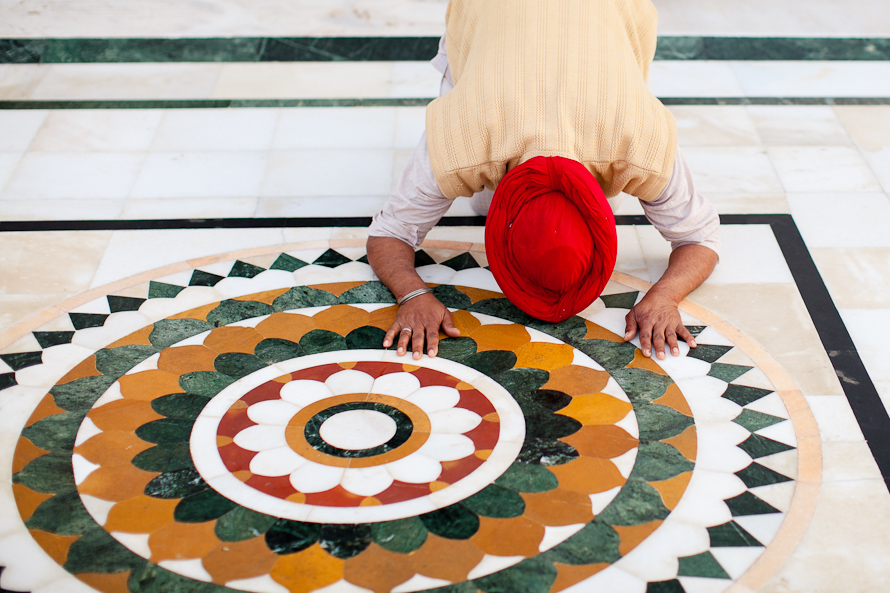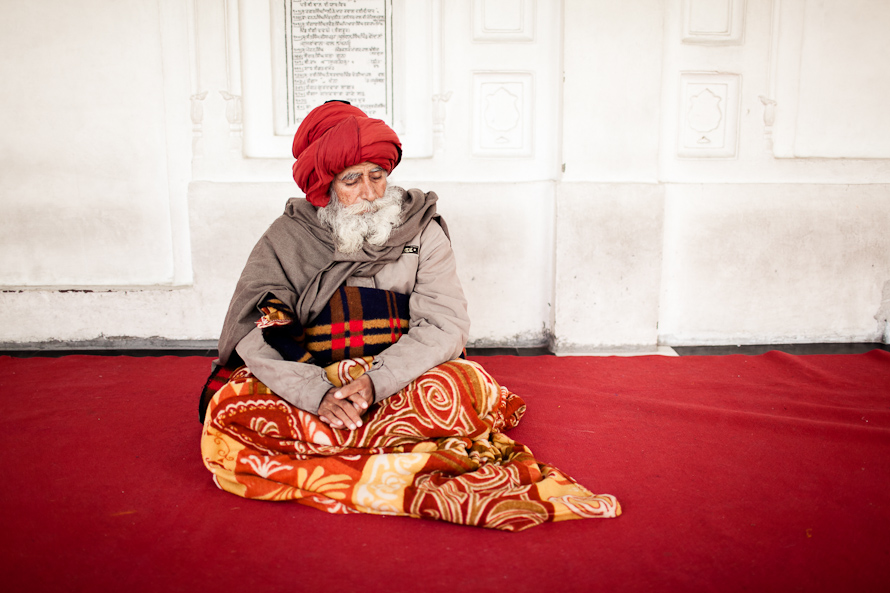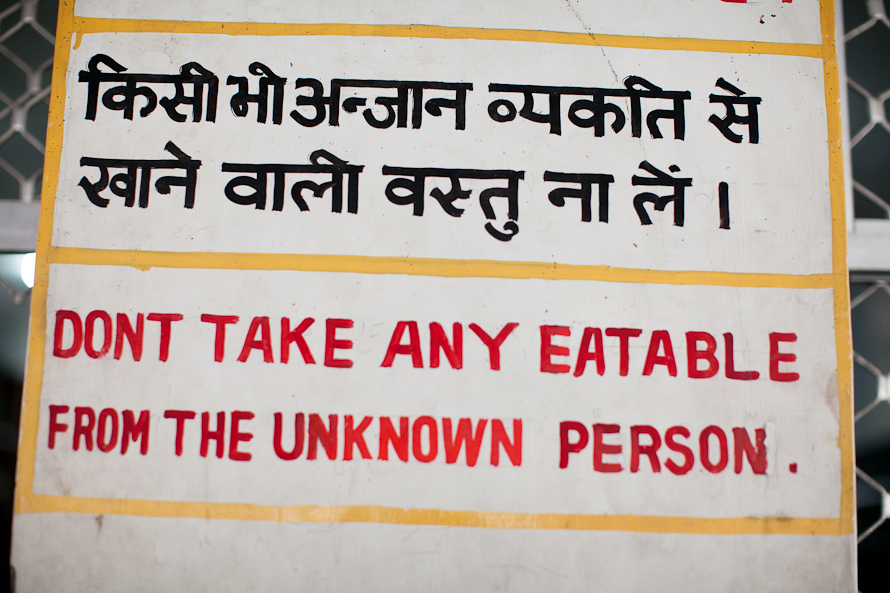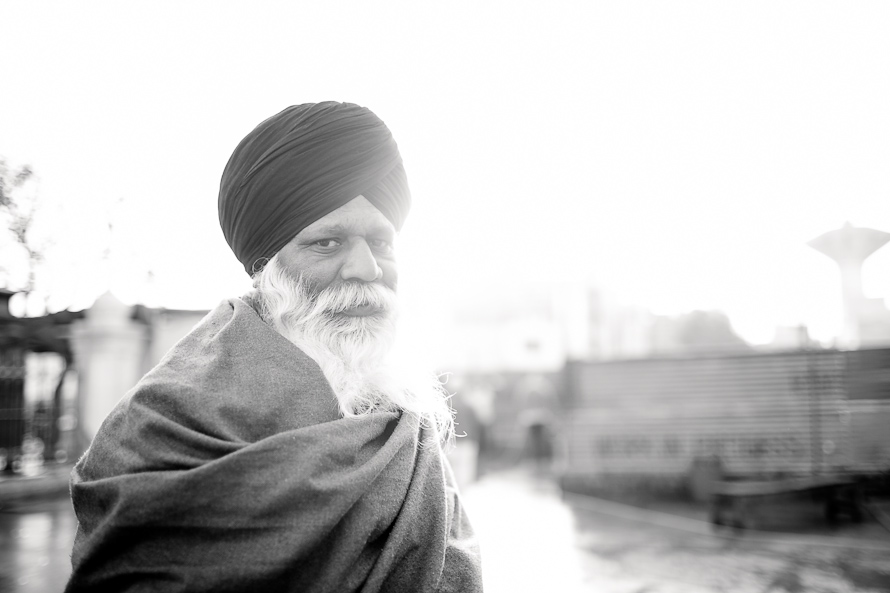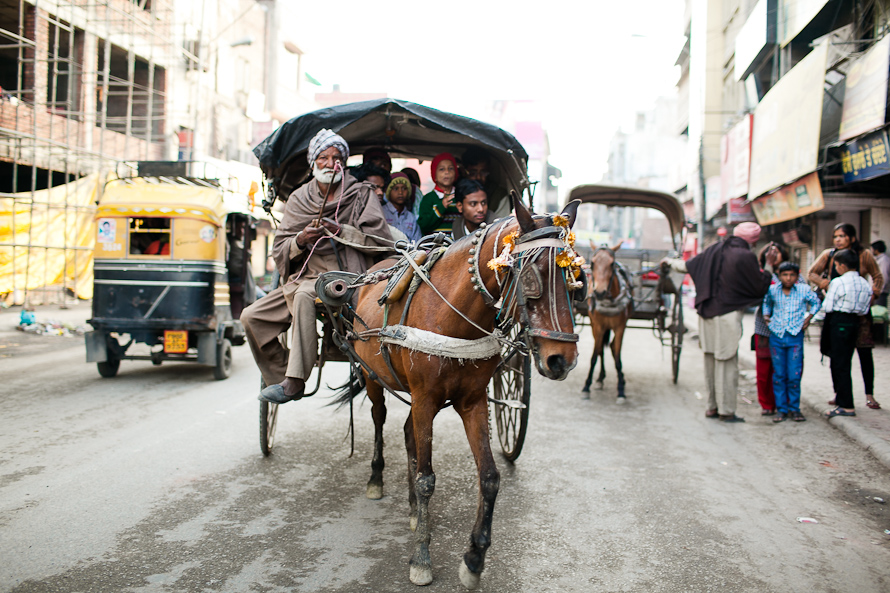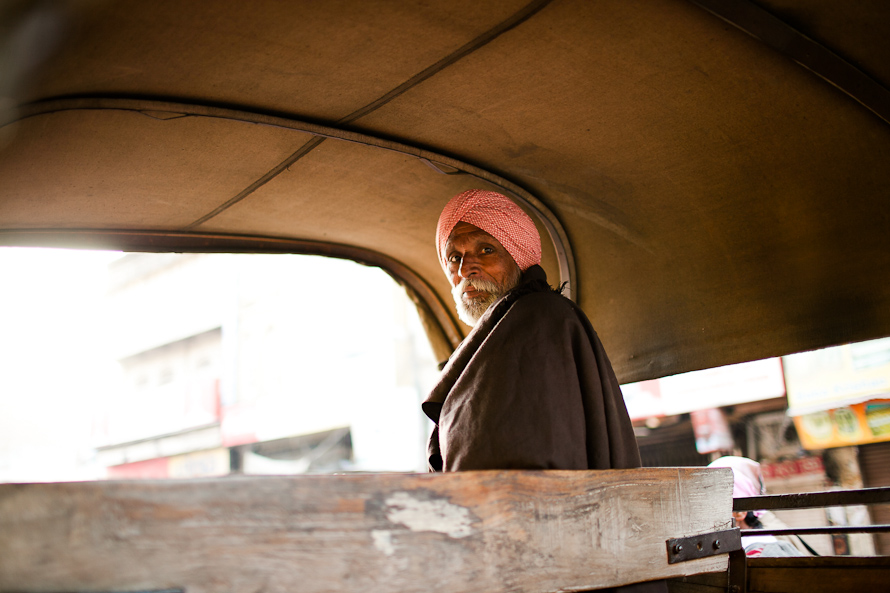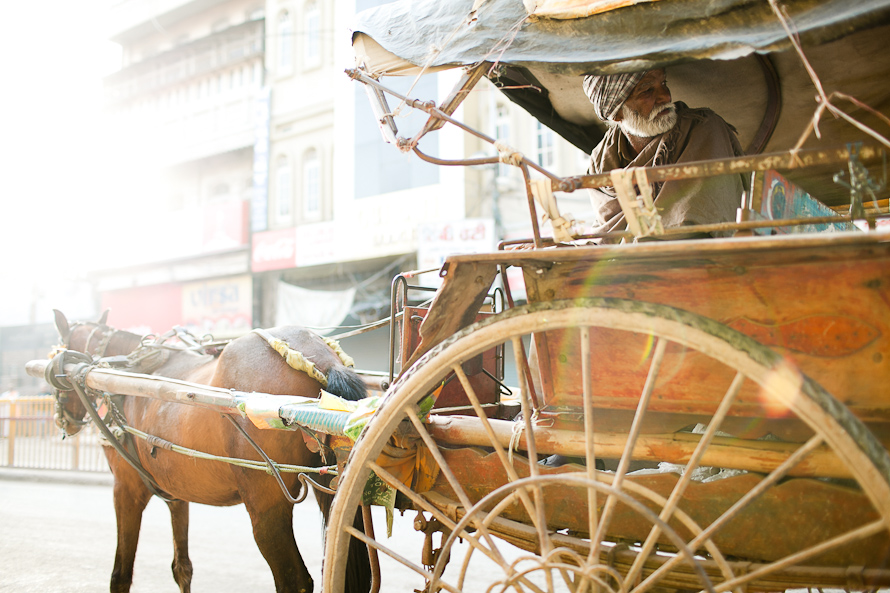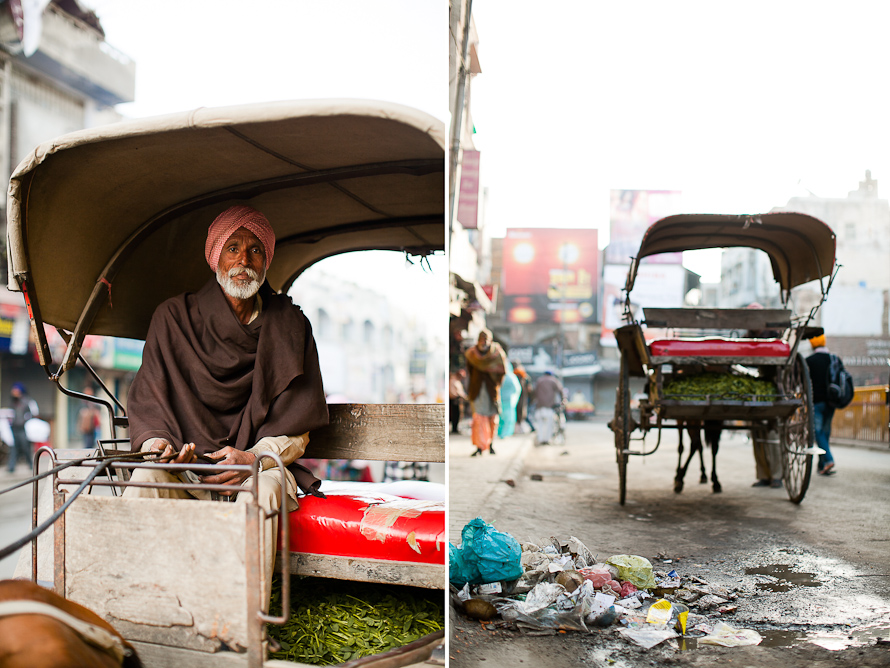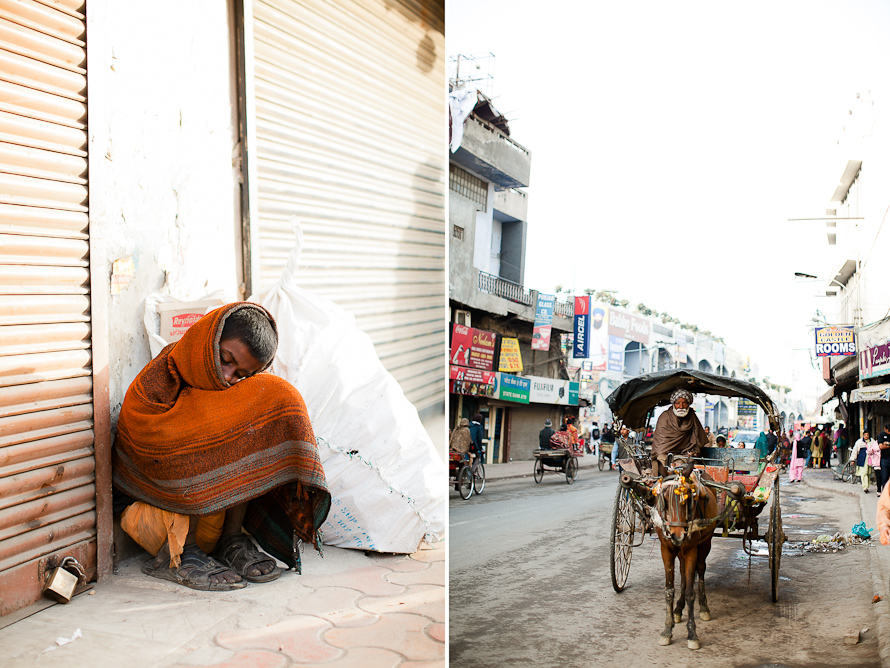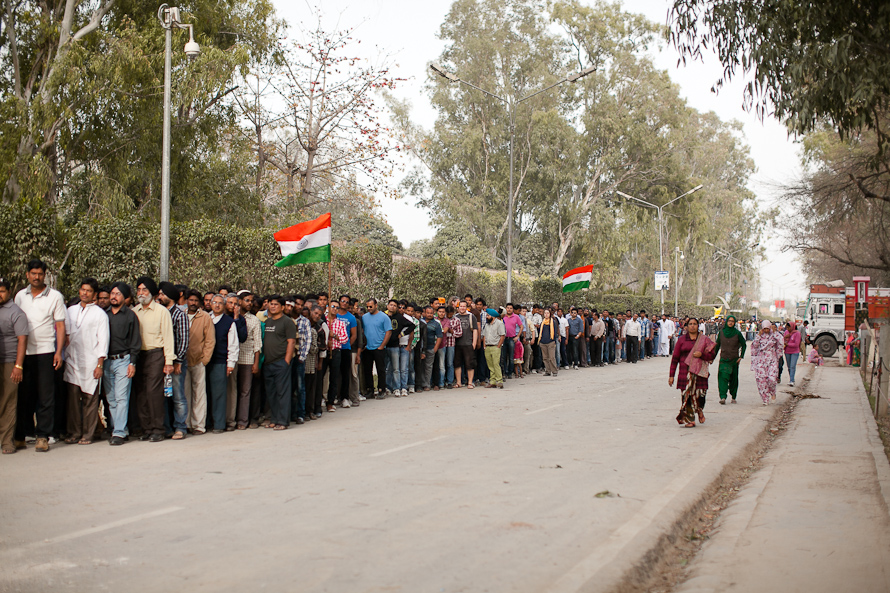 Can you spot Ingo? Camera right is the woman que :-)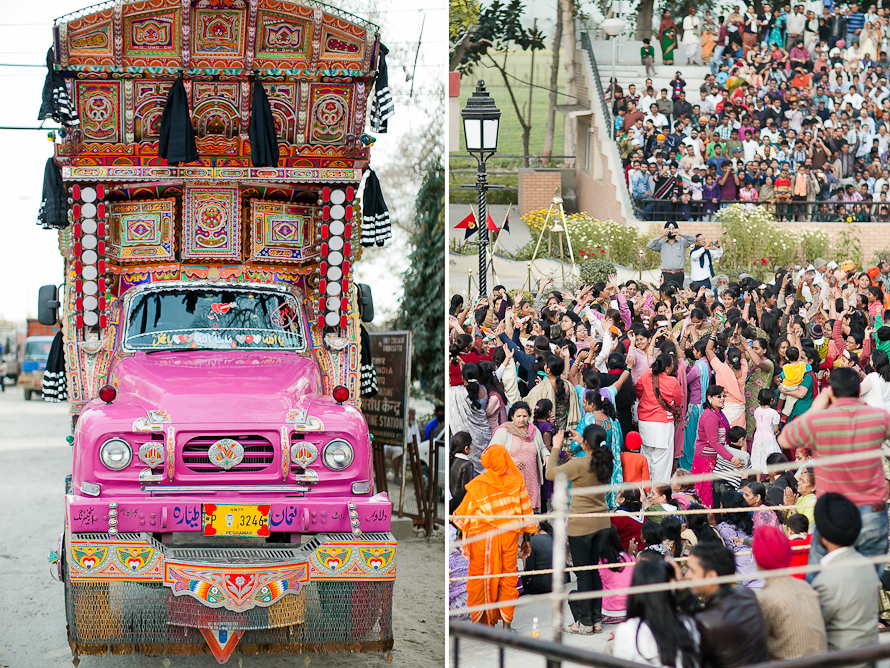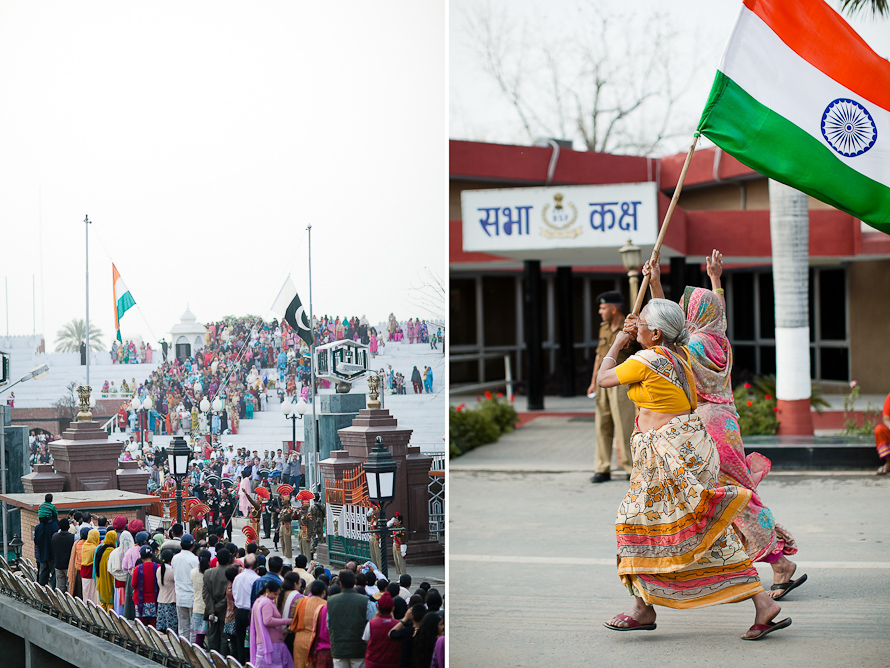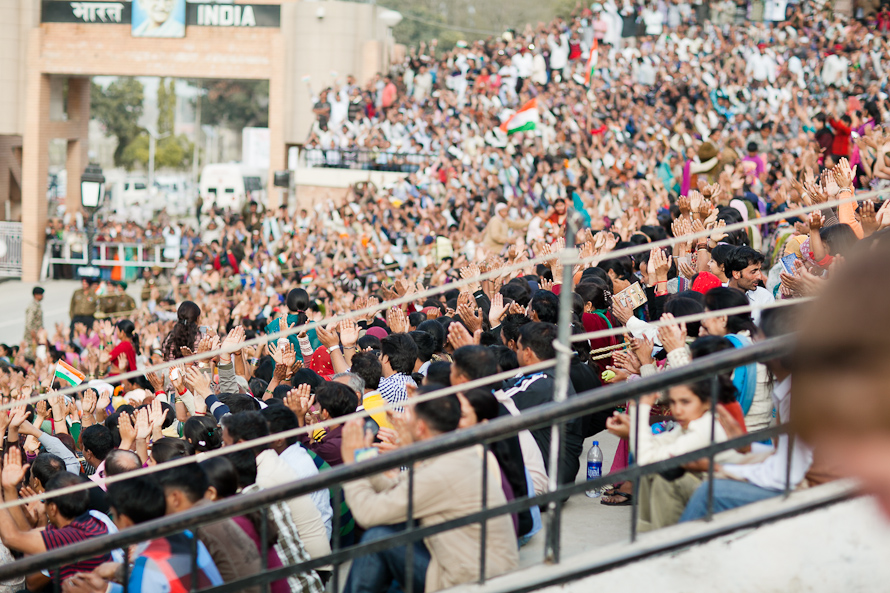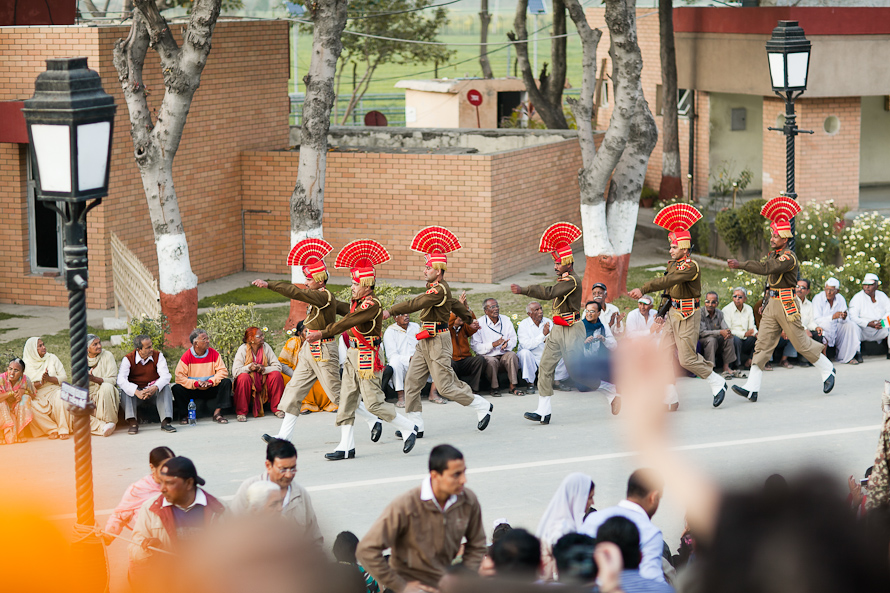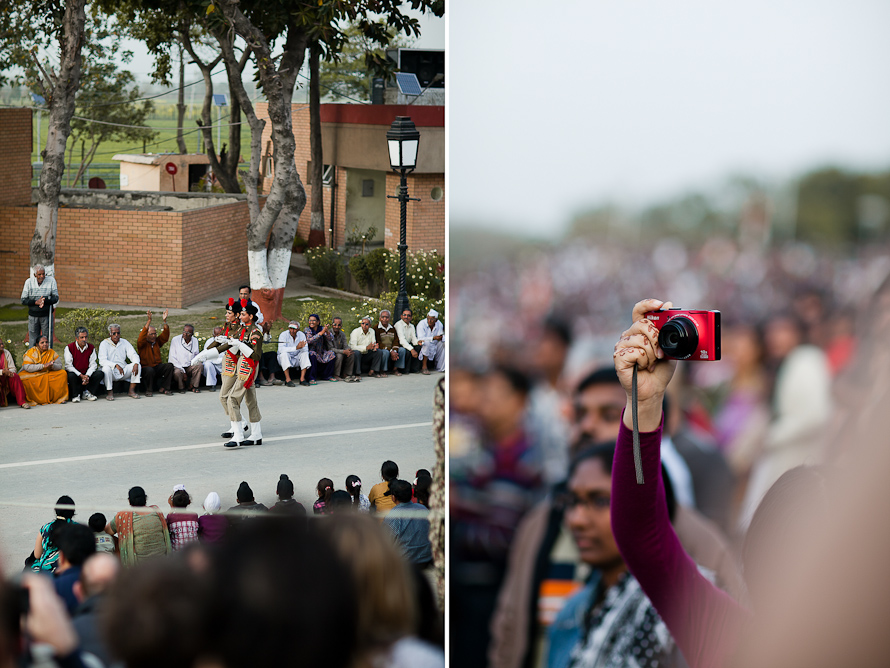 Who knows Holi?
A lot of you might have seen some Holi pictures already. Basically it's one day in the first week of March where people celebrate the start of spring with a lot of colors. They through them around, paint people and just having pure fun. It's a family day. Little drawback in bigger cities is, that certain folks get (heavily) drunk and instead of wonderful colors they through eggs and grease. Doing so while passing you with full speed on their motor bikes. And that is something nobody likes.
But since we wanted to get some Holi pictures without ruining our gear we hired a driver and drove through the city. And when ever we saw some people playing Holi, we wanted to jump out of the car and try to get some pictures, get back in before we get colored. That was the plan ;-)
We first got of the car in a small street where kids and parents where full colored and playing Holi. Looked very peaceful and fun. 10 seconds later we where colored from top to bottom. Including 5dmkII and lens! Awesome! Great plan so far.
What happened? Well two big white elephants coming towards you during Holi screams like best targets to color ever, right? We had no chance to let them know we wanted pictures of them playing and throwing colors on each other. "You want pictures? You can have them after you got colored". And with no further words said both of us had about 15 colored hands painting and touching our faces! Where are the guys with the eggs and grease if you need them? ;-)
Our only hope we had was, that the colors are natural ones which you can easily washed off and this hope came luckily true. After the first rush was over, we got invited by the father to stay with his family (there were actually two or three families). So we went to their house where we immediately got served with food and something to drink. Even being still full from breakfast we could not say "no" or better it did not work out at all ;-)
Guess we were like the biggest attraction happening to them in recent times. Everyone took a picture with us, sometimes only one, some combination with another buddy, some pictures only with girls, then only boys. I felt like we did all mathematical possible combinations and more. It was an awesome time. The father was thanking us as we left with the words "you made our day". Little did he know, that they MADE ours!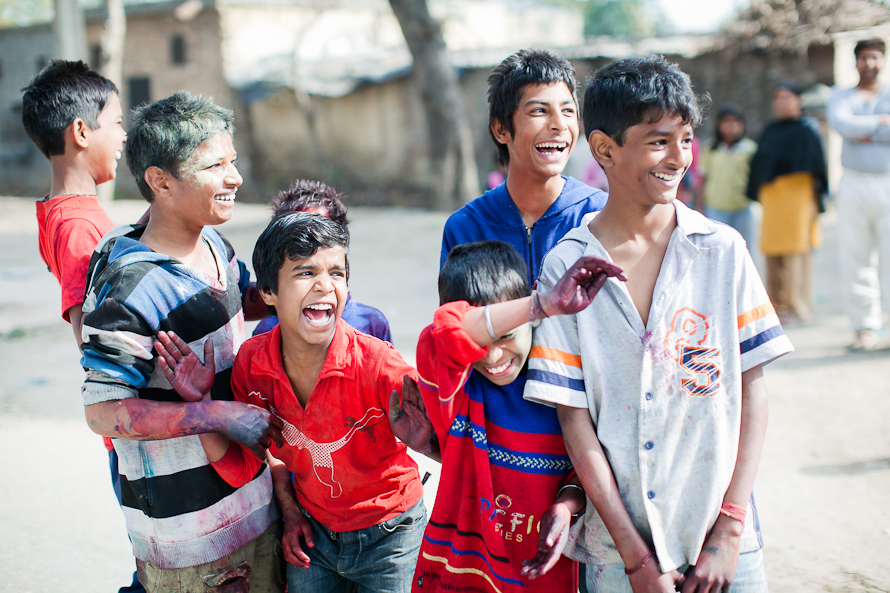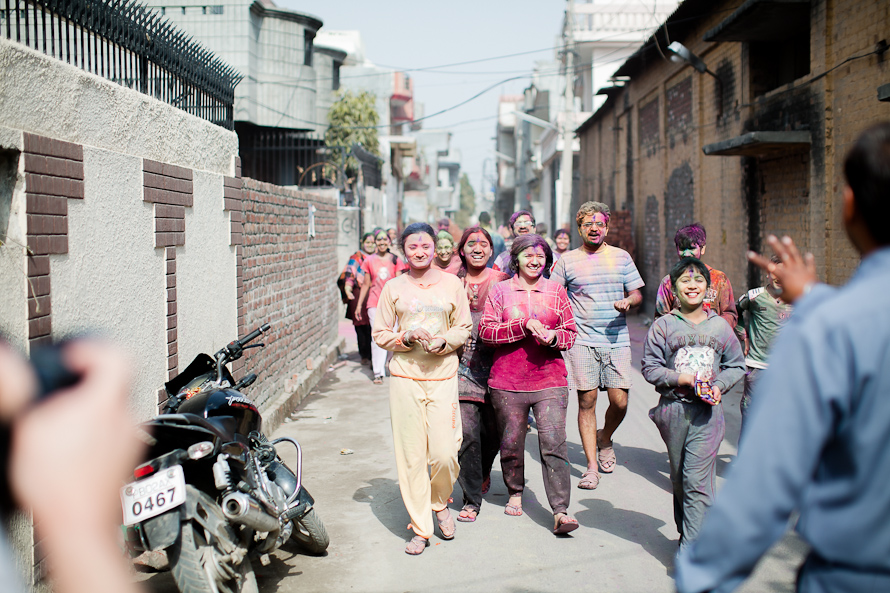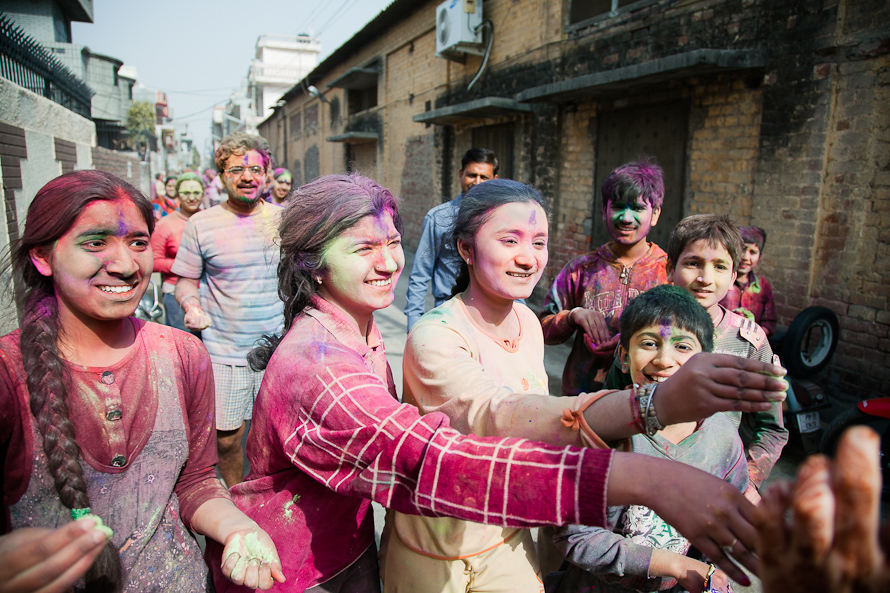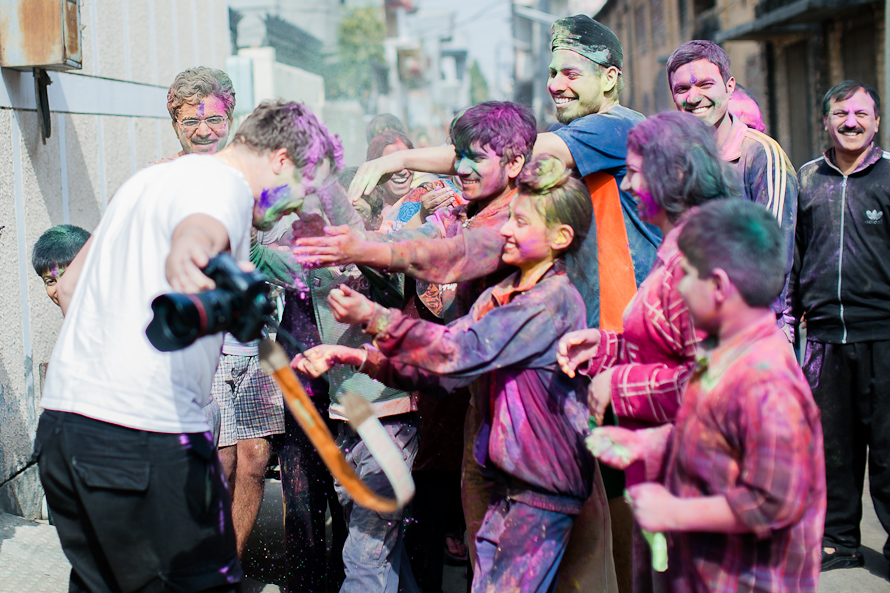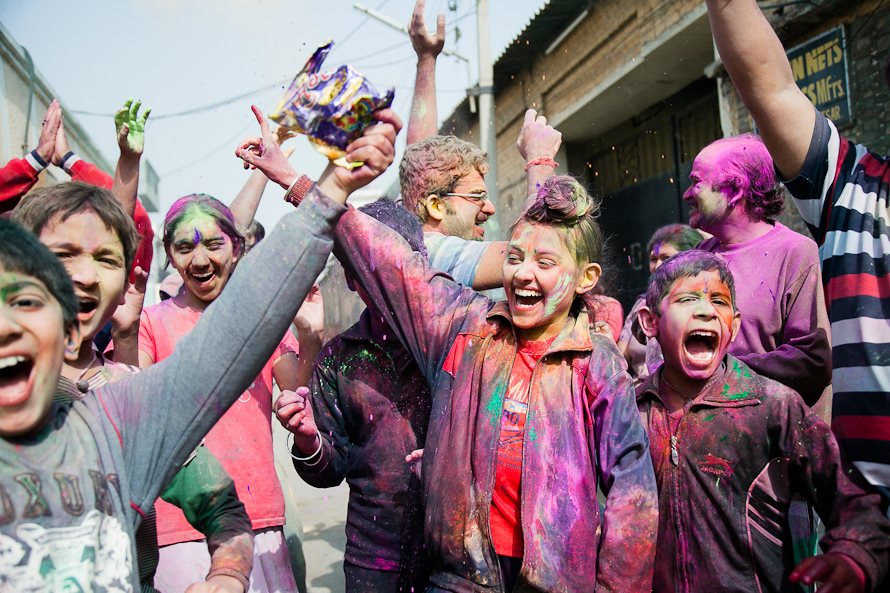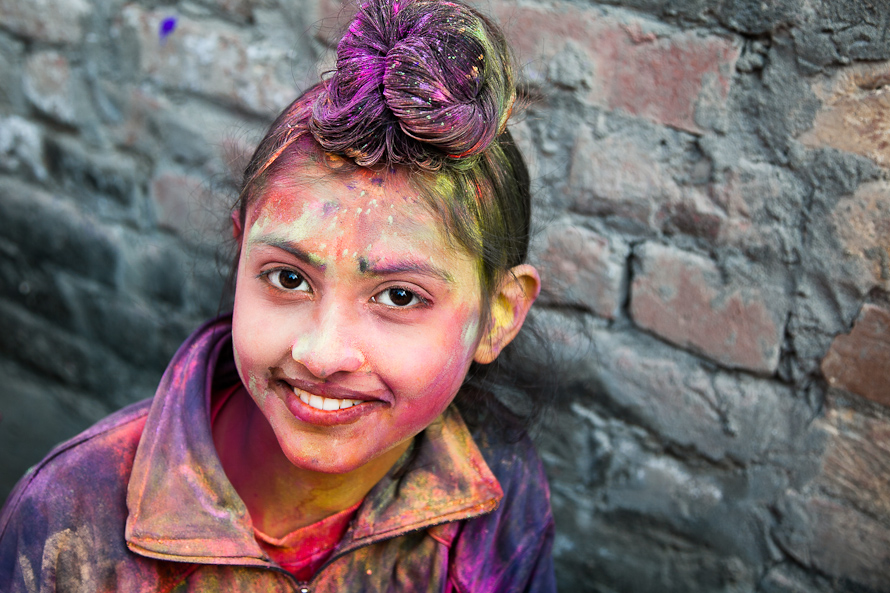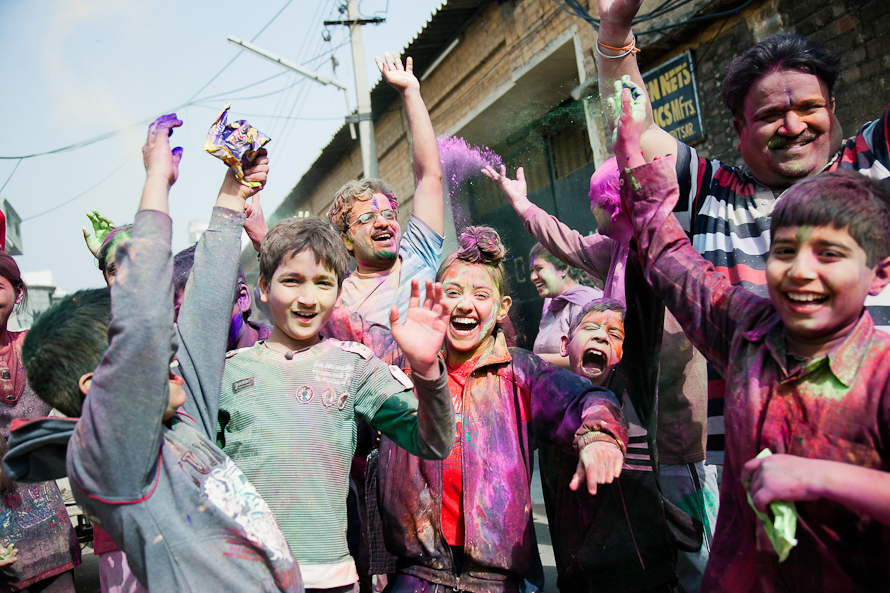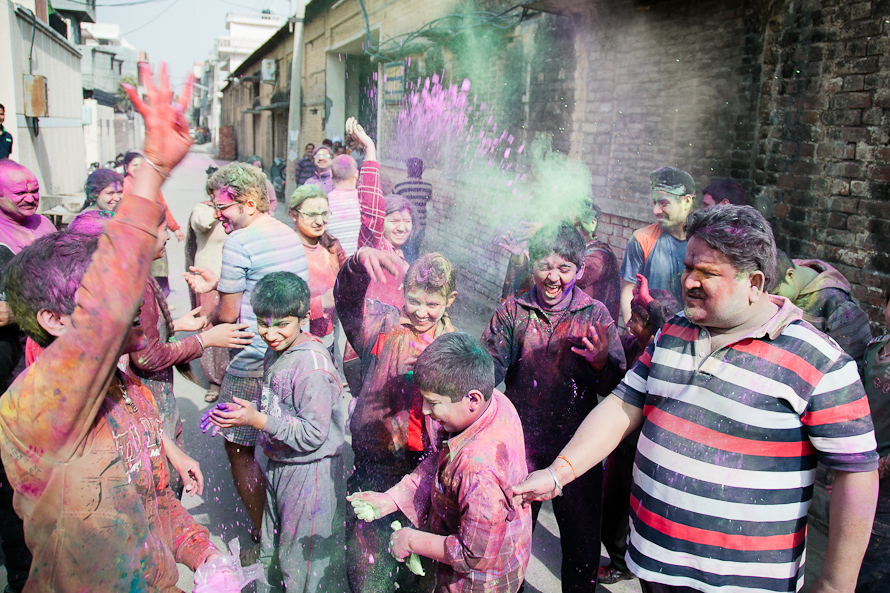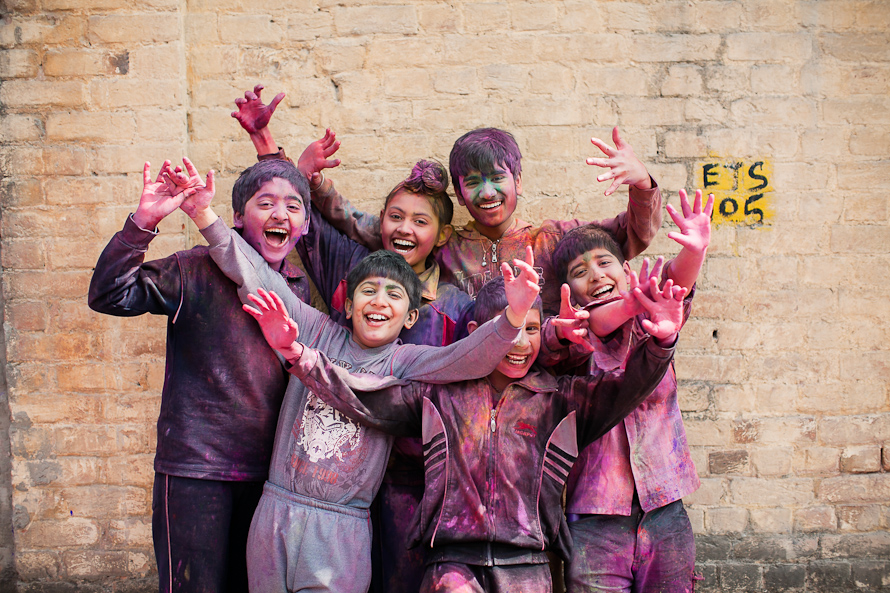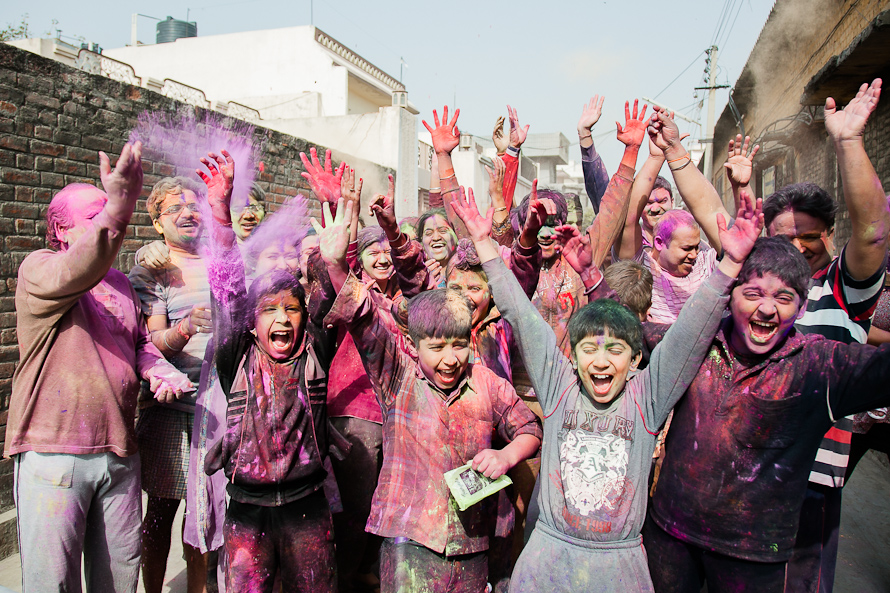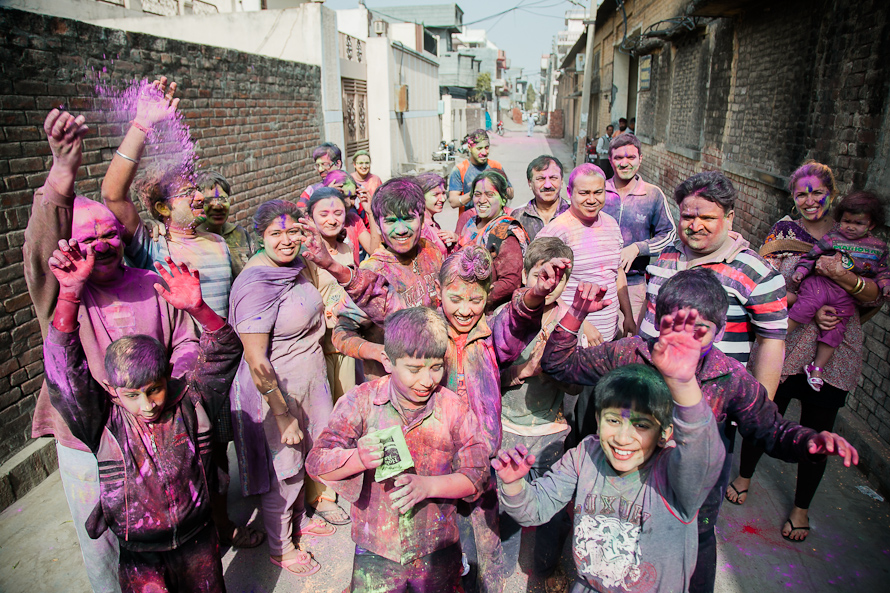 Can you spot the well integrated Carmen (and No, Carmen didn´t got a Baby in India ;)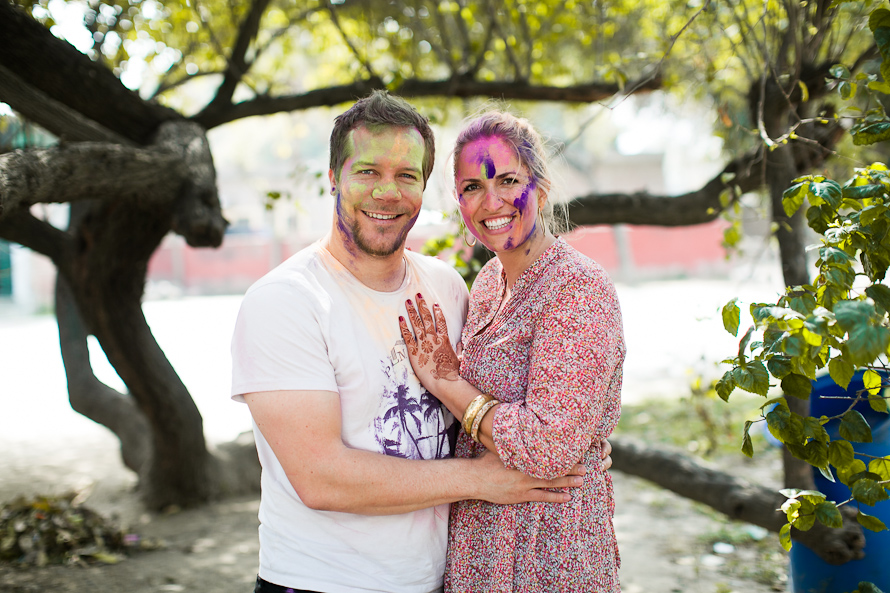 After enjoying the amazing hospitality of Rita and her husband, we booked a train back to Delhi. We actually wanted to go further to Udaipur (where we still are while typing this) right away but somehow we could not get a train ticket within the next couple of days. Flying is not an option! So our Indian buddy and fellow photographer Vineet Modi hosted us for a few days. This was planed for the last weeks but he got a shoot canceled last minute and we were able to spent a great time together.
The other evening we went out for doing some portraits and also make use of the Elinchrom Quadra as well as the 39″ Rotalux deep octa we carry around here. Well, Ingo is carrying it as he is the guy wanting to play now and then with artificial light.
Vineet brough us to a place which was right in the city but looked like some country side village. Difference is, these people face the luxury Hilton Hotel from their huts. Here is it again, the extremely sharp contrast of India. We have never had the chance so far to communicate with the people during taking their portraits if they did not speak English, but having Vineet with us made a lot of things easier.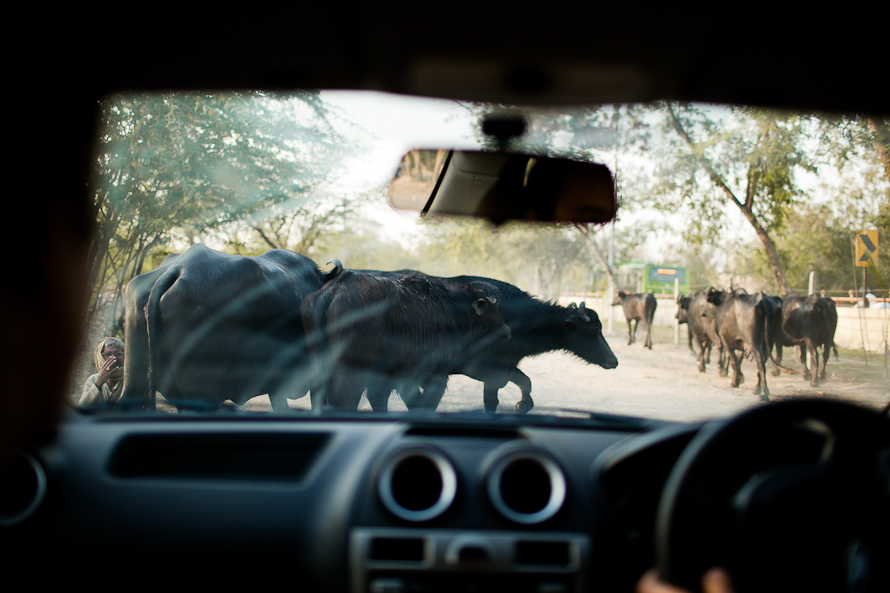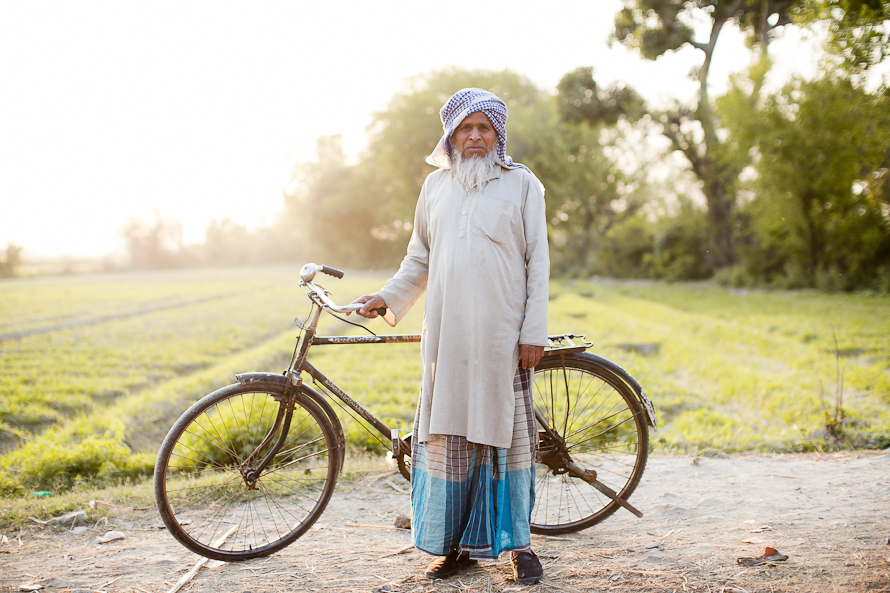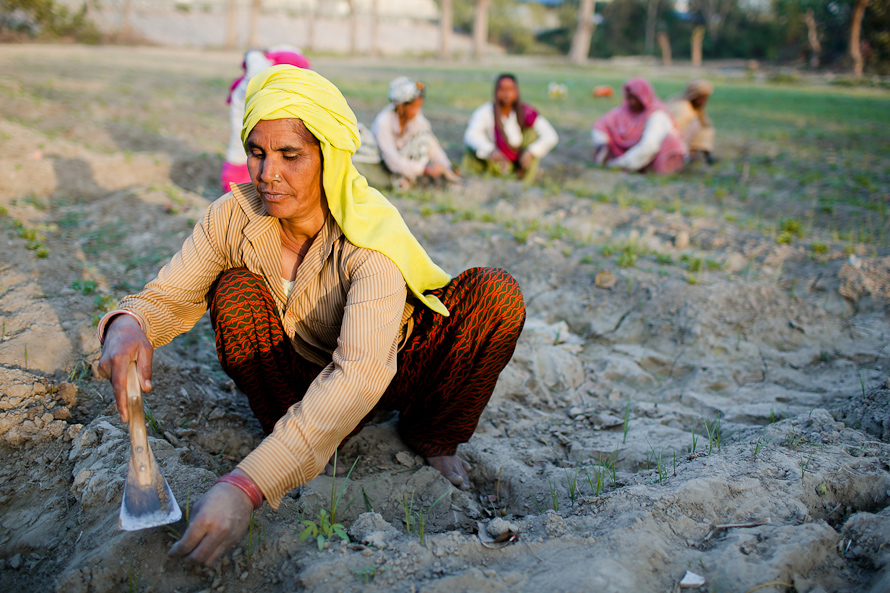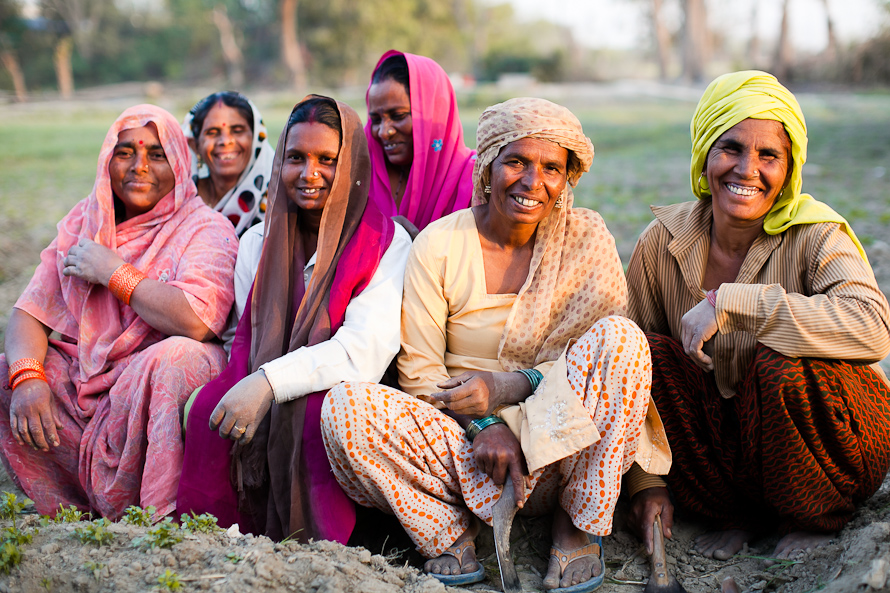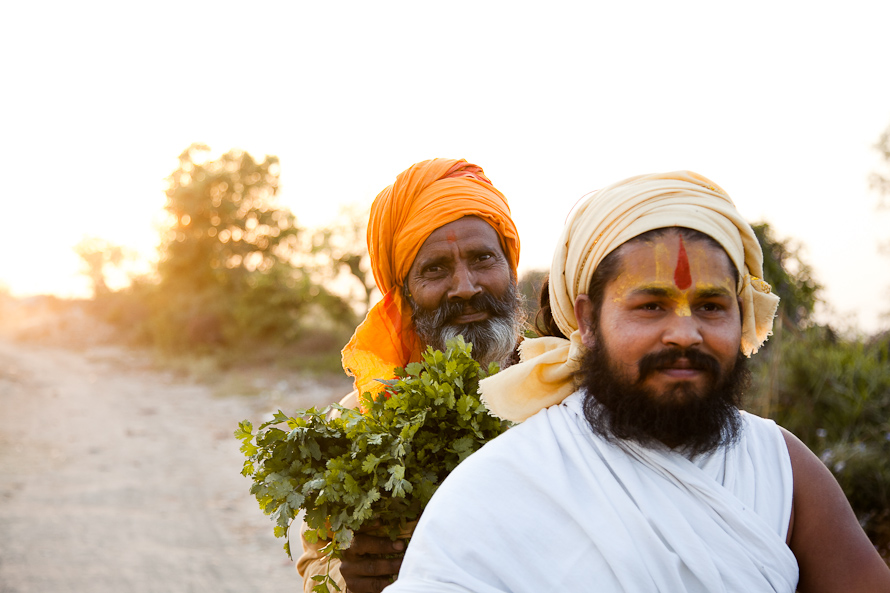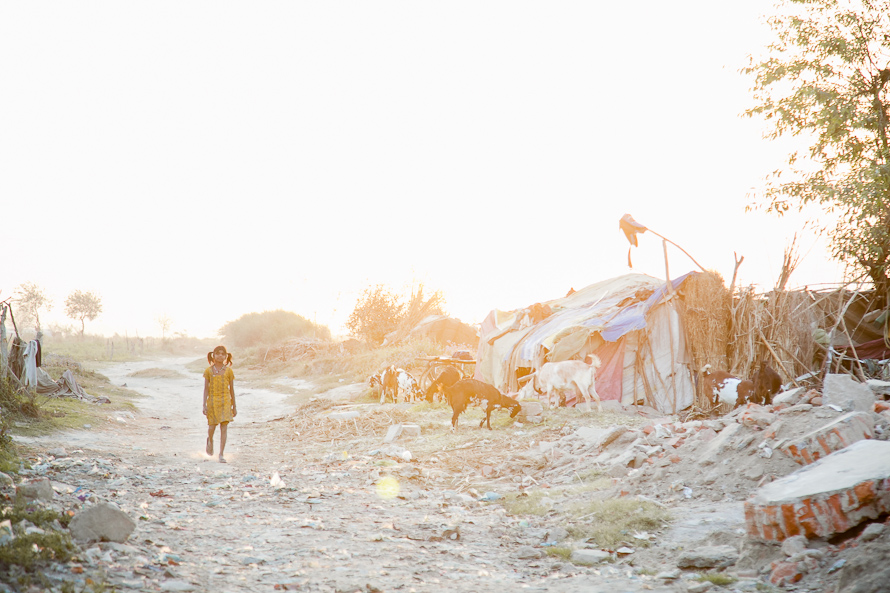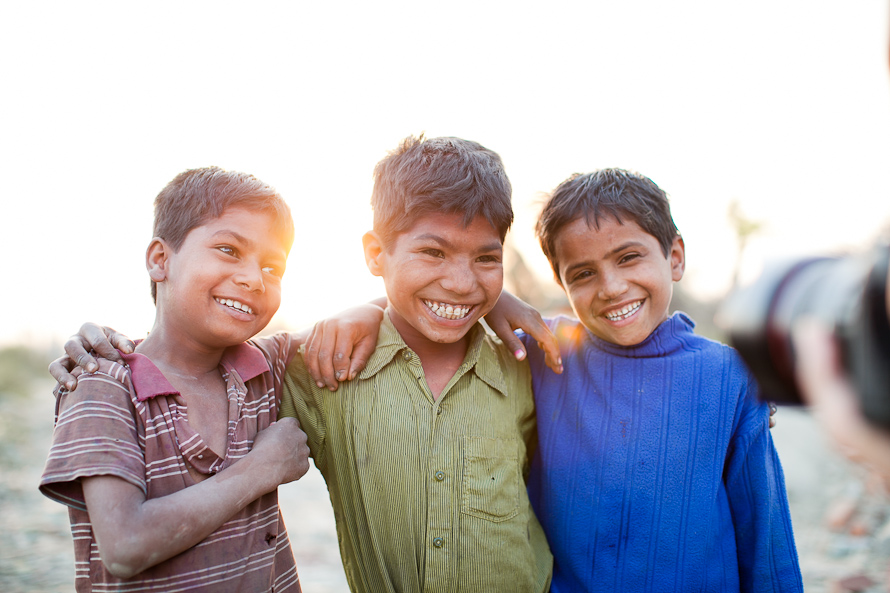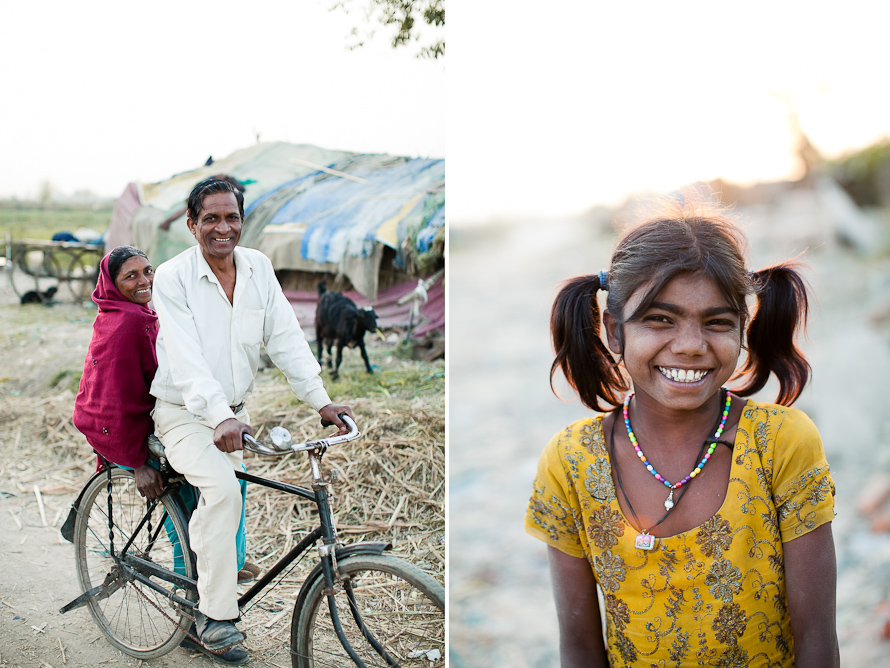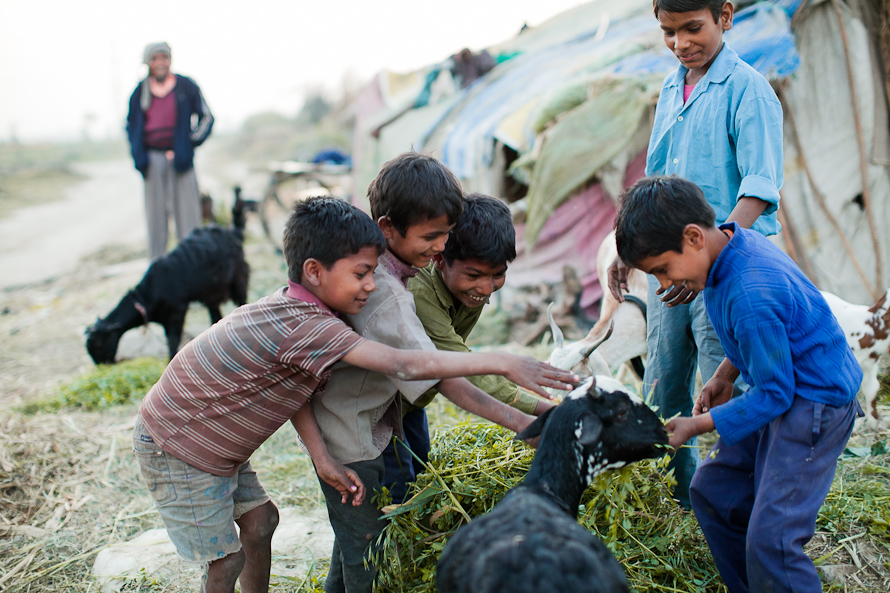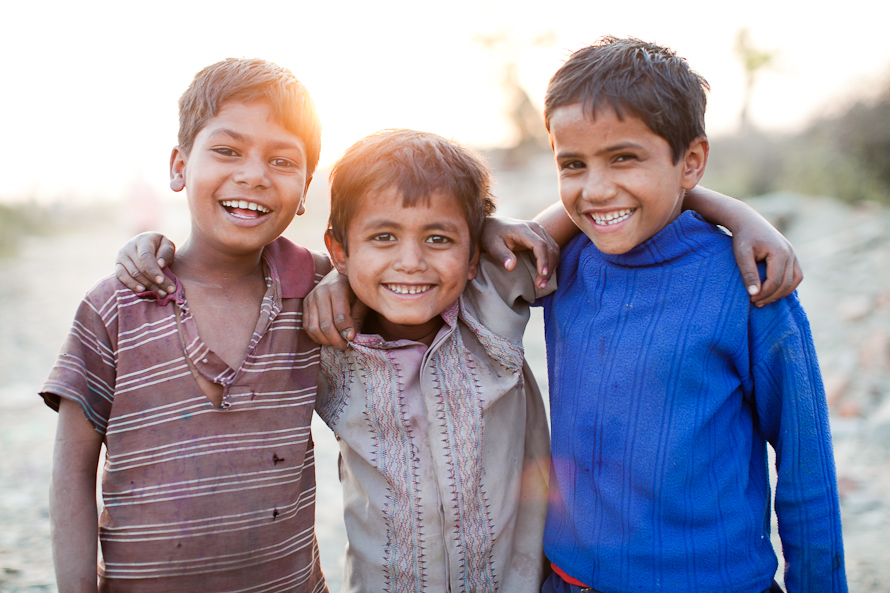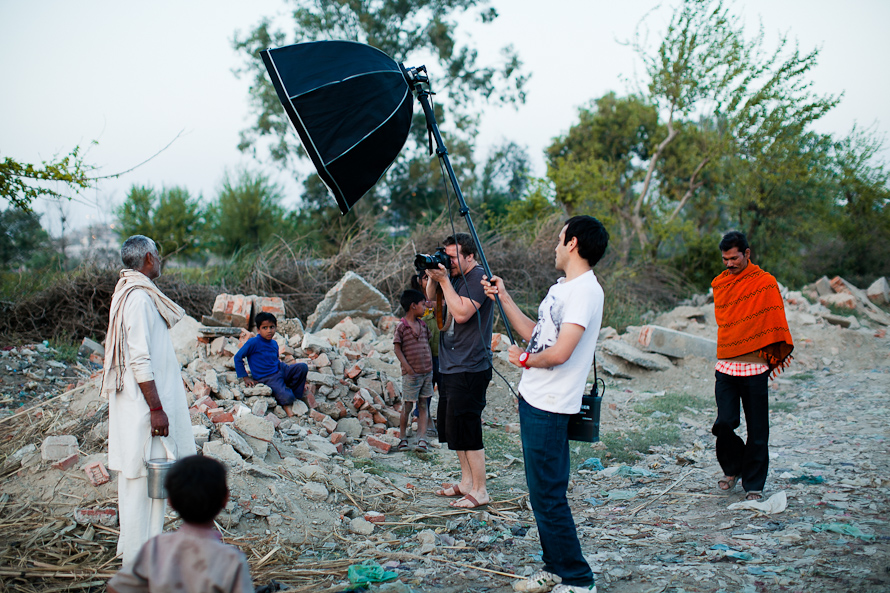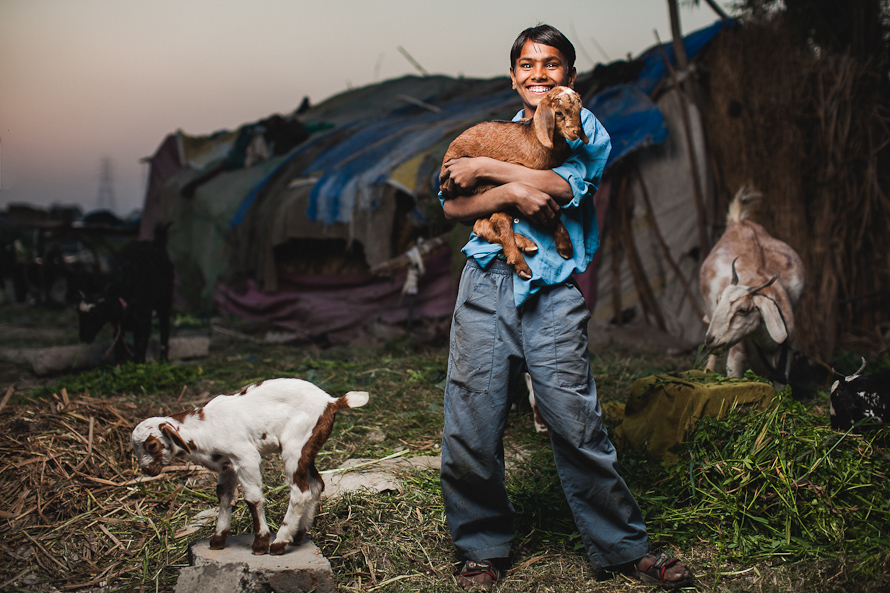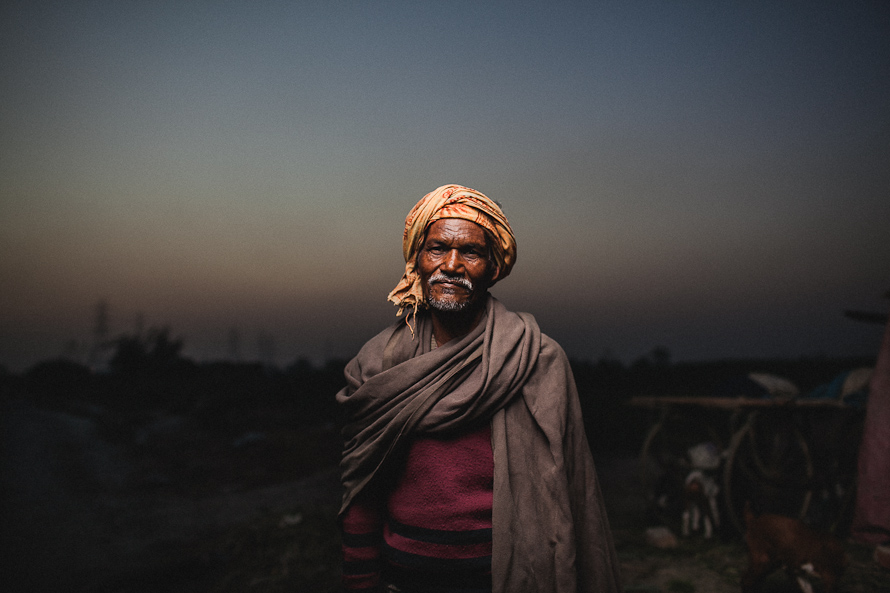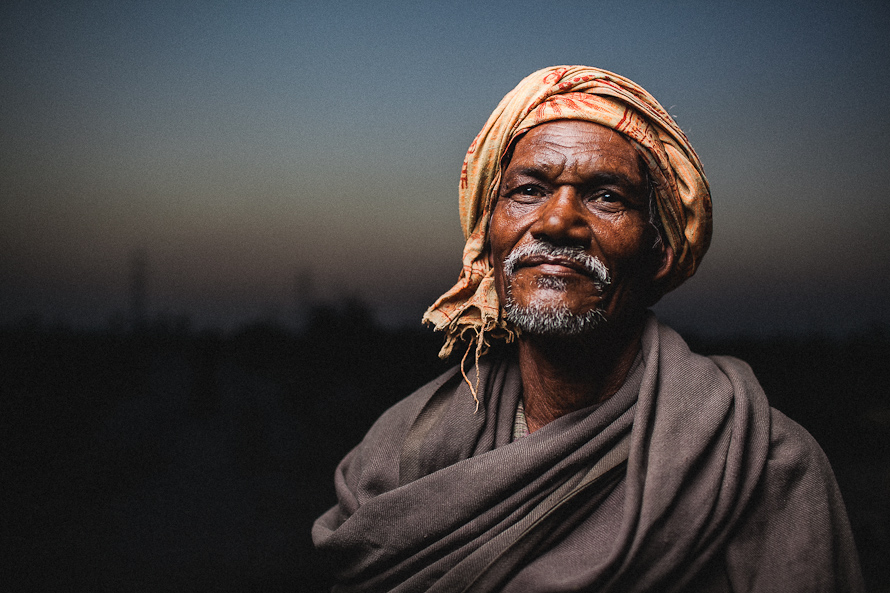 The sun set down, we could barely see anything anymore. We packed our gear into the car. Kids were waving us good bye. While chimping pictures on the back of the camera and talking about sharp and out of focus results, we felt like the worst people on earth leaving these kids behind in the dark.
Carmen and Ingo from India