We have been looking forward to this wedding for a very long time now. An Indian wedding has always been on our wish list, and then, wedding in India could only top it! We told you the story behind the "acquisition" phase some time ago and we still cannot believe how things always come together. So here are pictures and the story of our first Indian wedding in India. Please, don't be mad on us but putting 4 days into one blog posting is kinda difficult. So be aware to see lotsa pictures and many words. Here we go!
We left Delhi for Chandigarh a couple of days before the actual wedding day to meet Kismet and Nitin and also we were invited to be part of the pre wedding parties. Kismet and Nitin never missed a chance to apologize that their wedding is not going to be a traditional, typical Indian wedding. And we never missed to let them know, what ever comes we will love it!
We were picked up from the train station and directly went to a small, family and friends only, pre wedding party at Kismets parents home. Kismet and Nitin as well as everybody else gave us such a warm welcome that we immediately felt like a part of the family. Quite a lot of people must have been bothered prior with our work, as some really new us well :-) However, this was the first (not counting) evening of a fantastic 4 day wedding experience.
So what happened during this four days?
1. Day – Civil ceremony and evening party
Kismet and Nitin needed to go and sign some papers, which is a process almost like in our area with the difference, that waiting is about 45min and ceremony or signing takes 45 seconds. While all the people got into the governments office, we quickly changed a lens and believe it or not but thus almost missed the first signature! We had never ever seen a faster civil ceremony than this. No words from the official was said, only the bride and groom gave each other the word. That was it, walking in and out with 25 family members and friends in 4 minutes. Done! Married! Why then four days? Well, we will tell ya.
After the official part was done, veryone was invited to a typical Indian tradition at the "new house", where the bride is printing her first steps into the house with color on the floor. Even they did not want traditional things, sometimes parents have their rights as well :-)
In the evening there was the first party at Mr. Bal's house, where we have had our rooms during the stay, with about 150-200 people and incredible good food. Basically it was all about eating, drinking, dancing and having fun. Still nothing official for our job but we sure took pictures to remember all the happenings.
2. Days – Traditional evening ceremony with groom only
Nitins parents wanted their son to have a traditional ceremony at their house prior to the wedding.
Interesting side note here: Kismet and Nitin have different religions. Thats also a reason that they decided to leave traditions behind and have a non typical Indian wedding. So it happened that Kismet was not part during the ceremony for Nitin (but sure came for the party later)
It basically was a 20-25 minutes ritual were close family members sat around a fire and the master of the ceremony spoke prayers. Now and then he and/or the family through things into the fire and repeated some of his words. Sure we could not understand a word but it still had a wonderful flair and great emotions.
This ceremony was followed by a huge party! It might have been 300 or more people, a lot of dancing and not to forget the delicious food.
We so much loved the (endless) food. The light was beautiful and everyone was wearing amazing colorful Indian clothes. Fantastic!
By that time we had our assistant/third shooter Steffen Stilpirat Böttcher shadowing us on this wedding. We told you already here, how this happened. We had such a hard laugh when Steffen said, that he really likes this "restaurant" an the great staff. He almost fell backwards as we told him, that's this "Restaurant" is Nitins parents home! Btw, Steffen has his photos sure over at his blog too. Be sure you check them out as soon as you are done with reading here :-)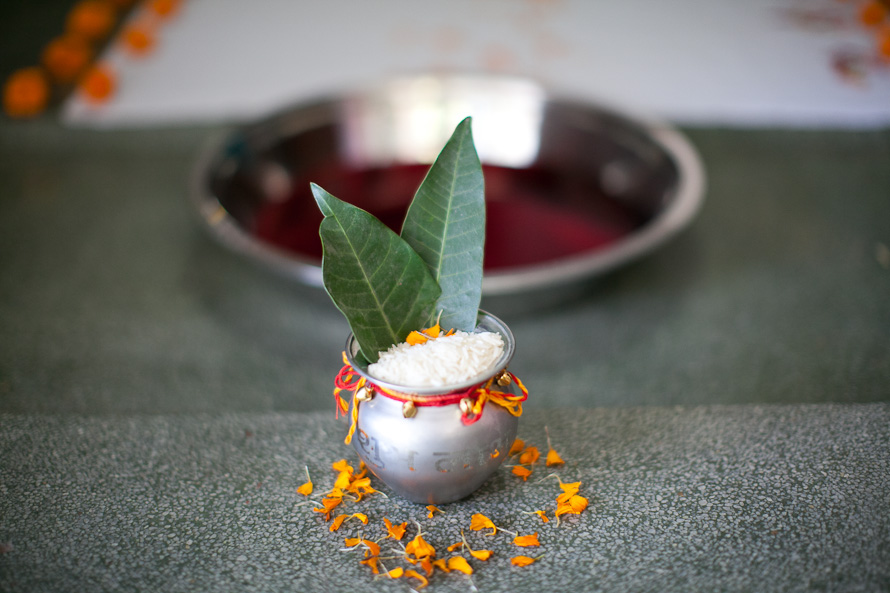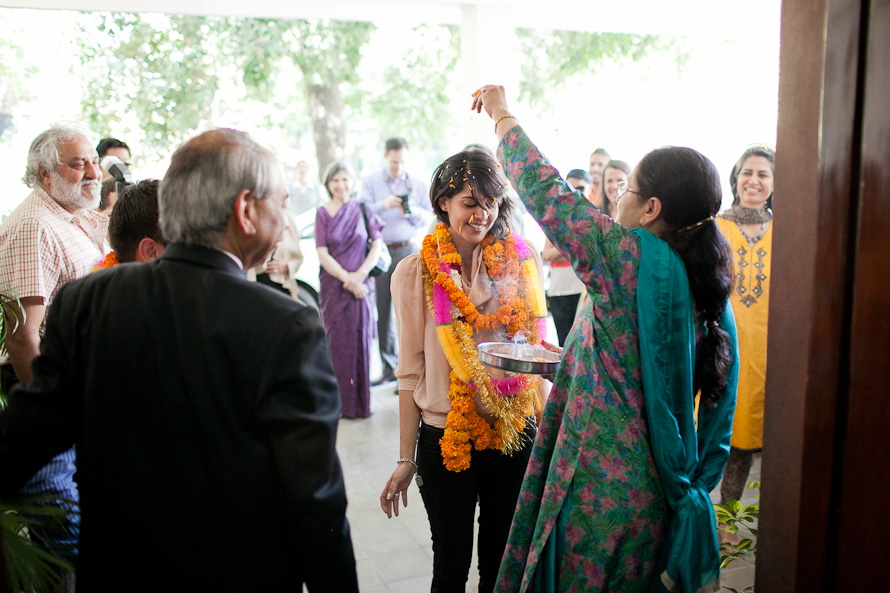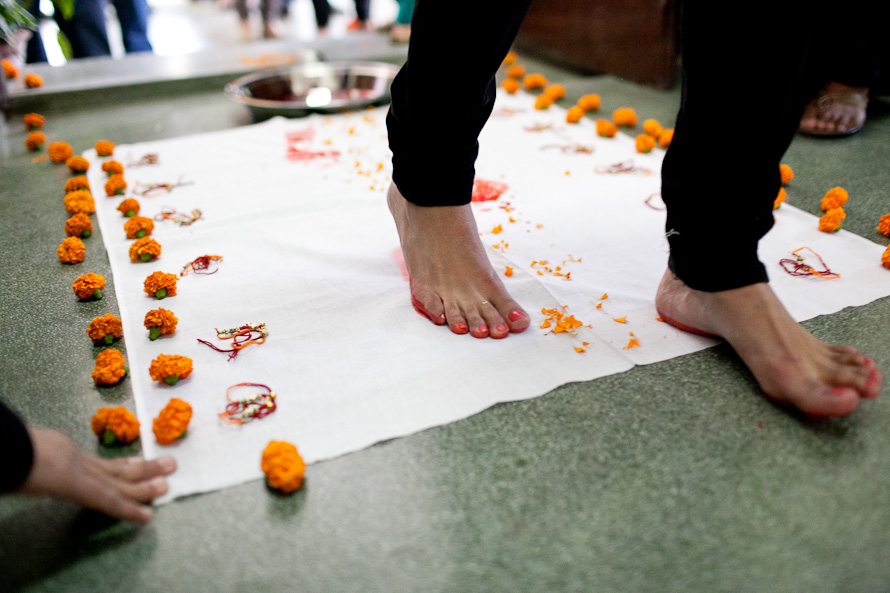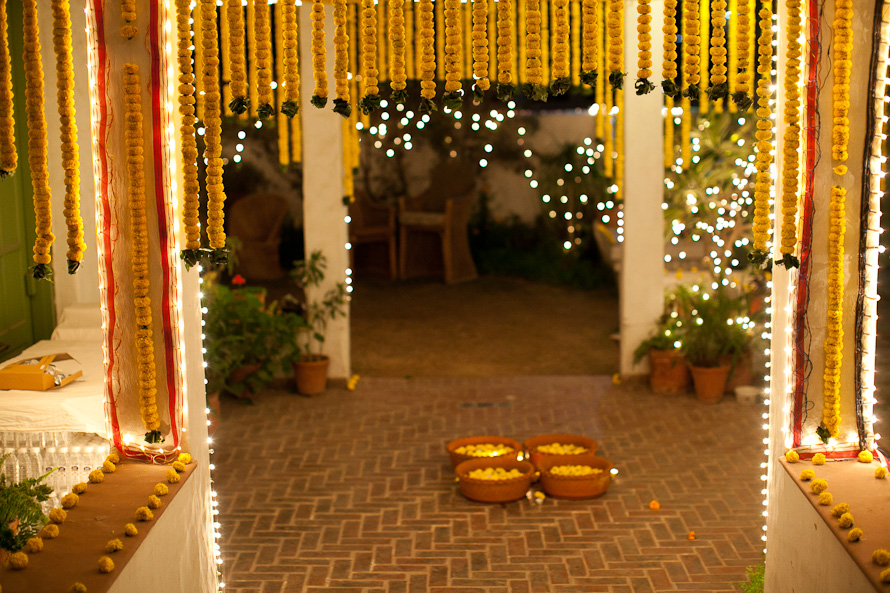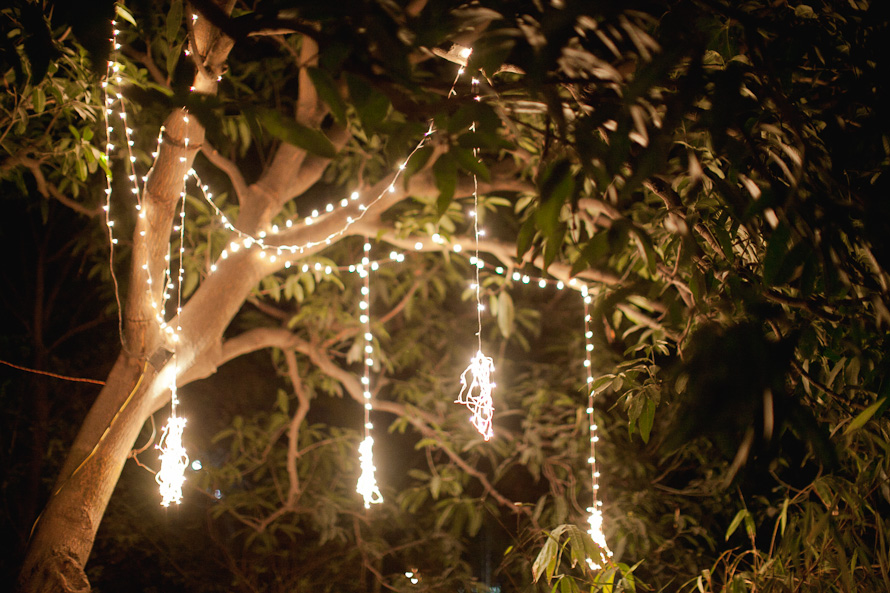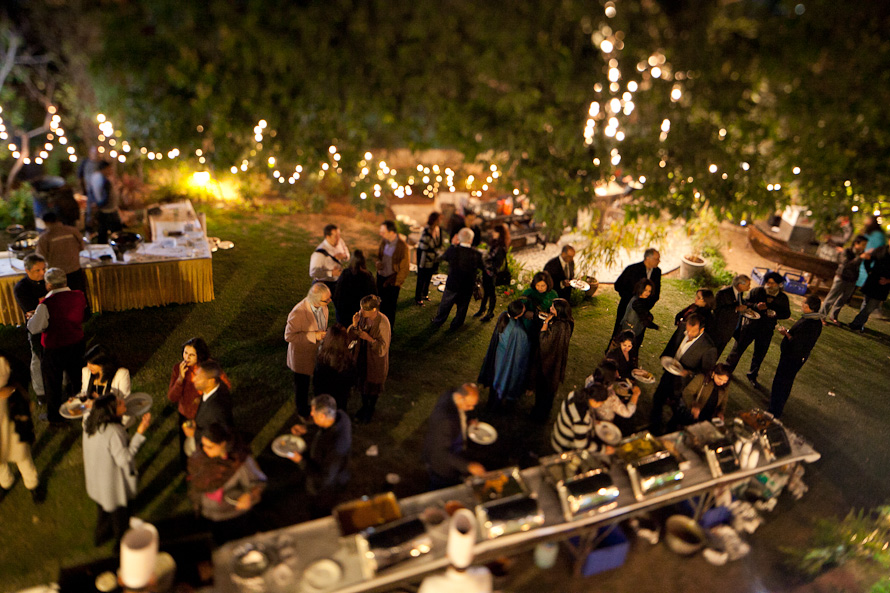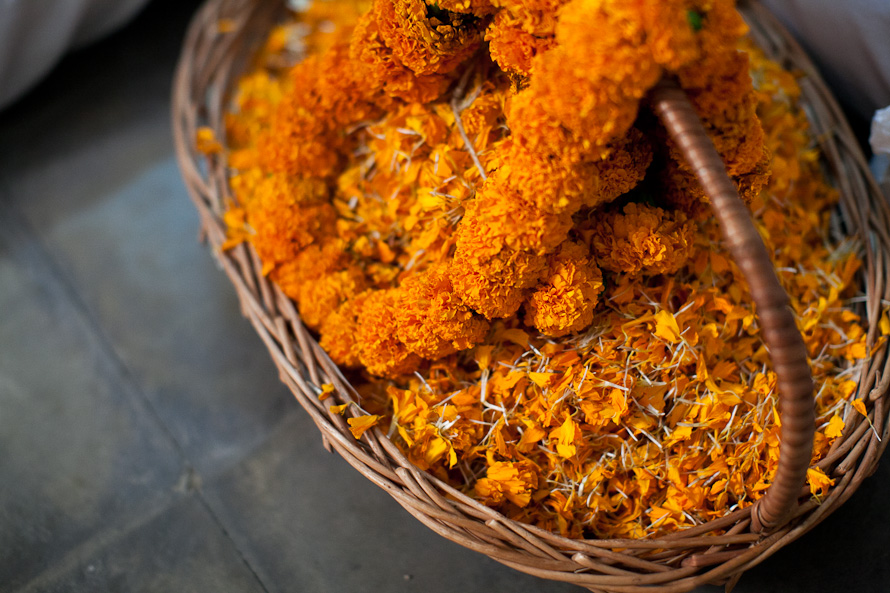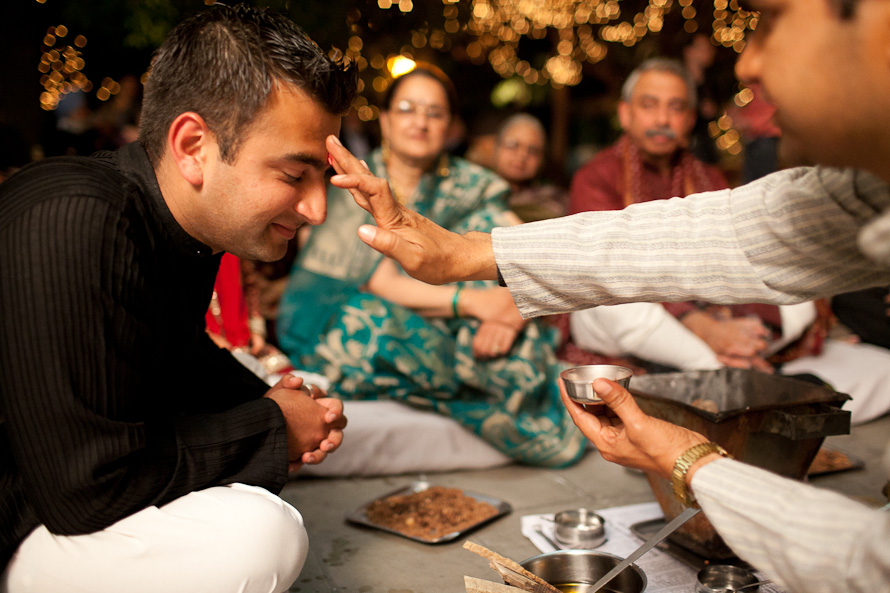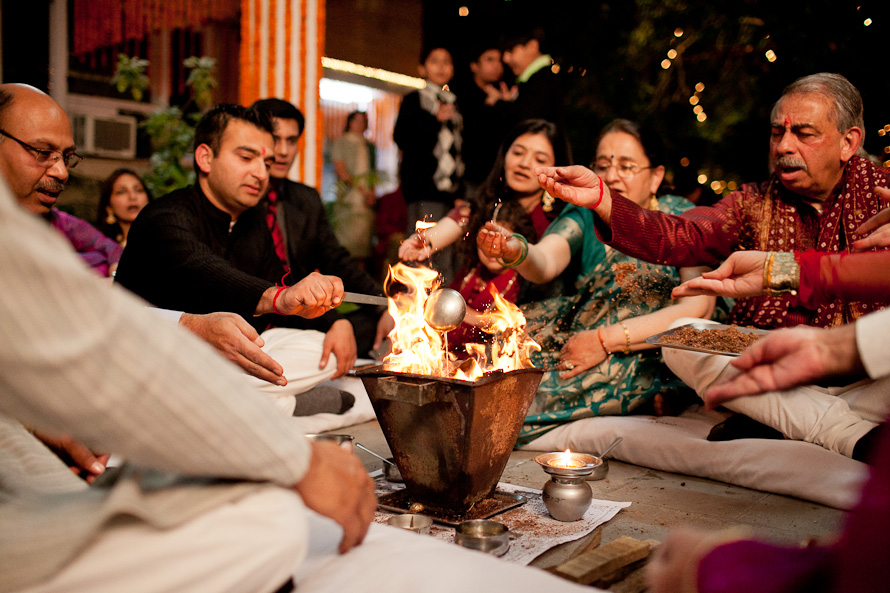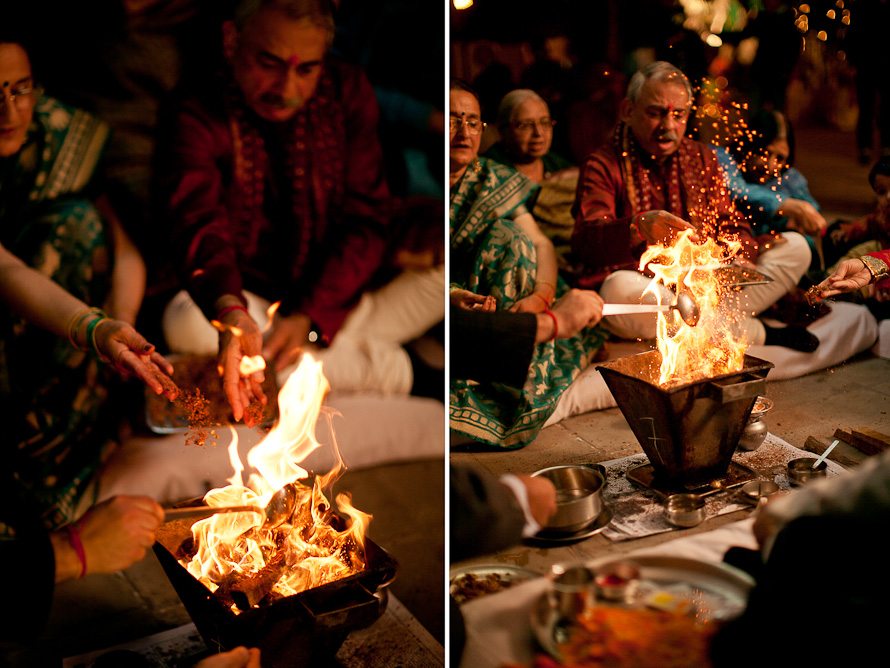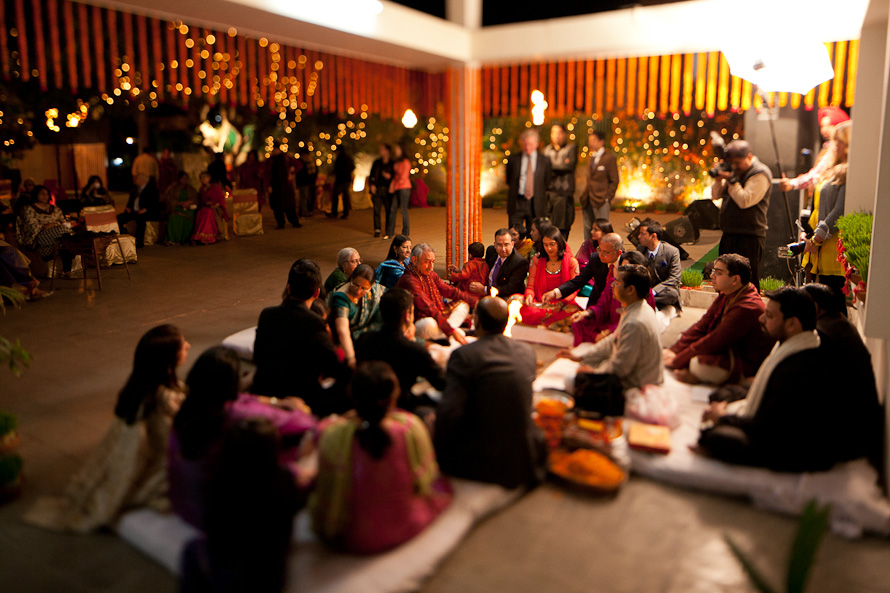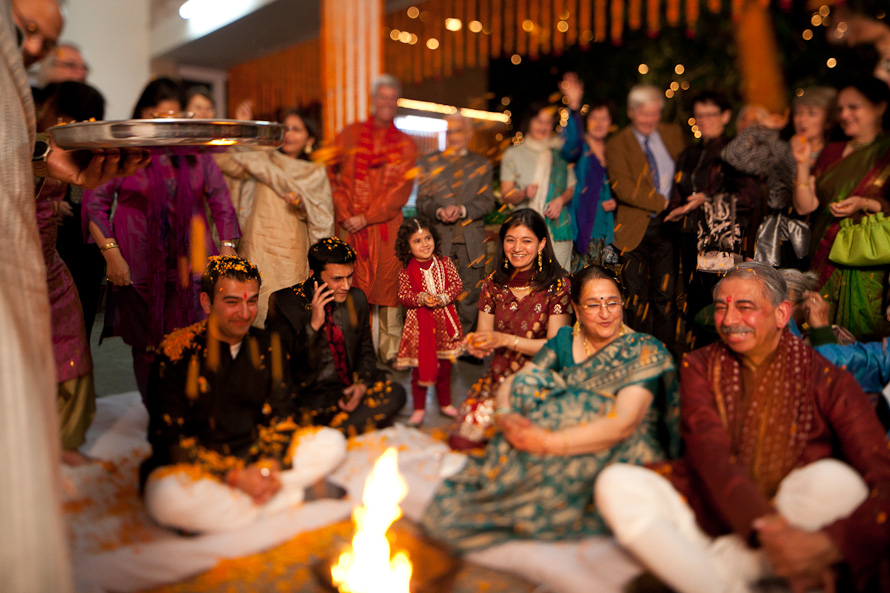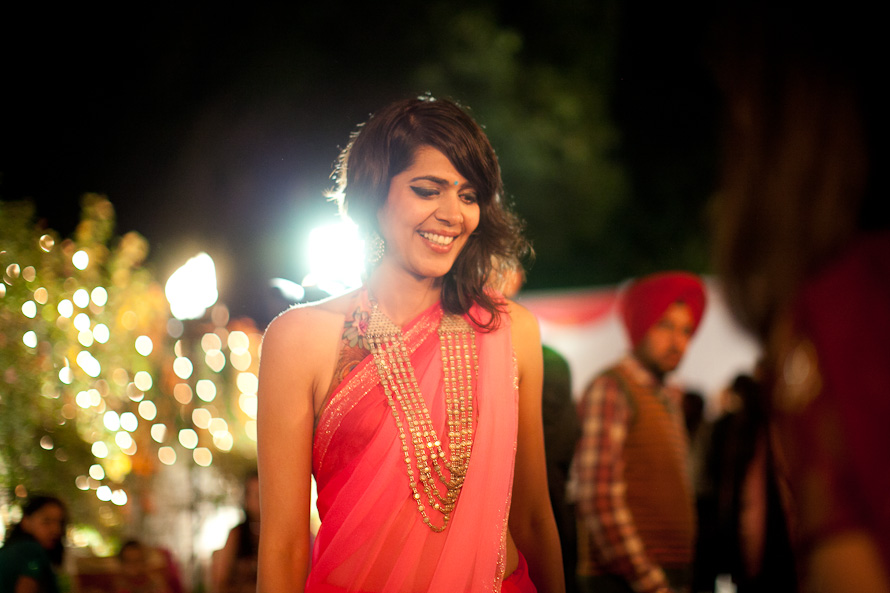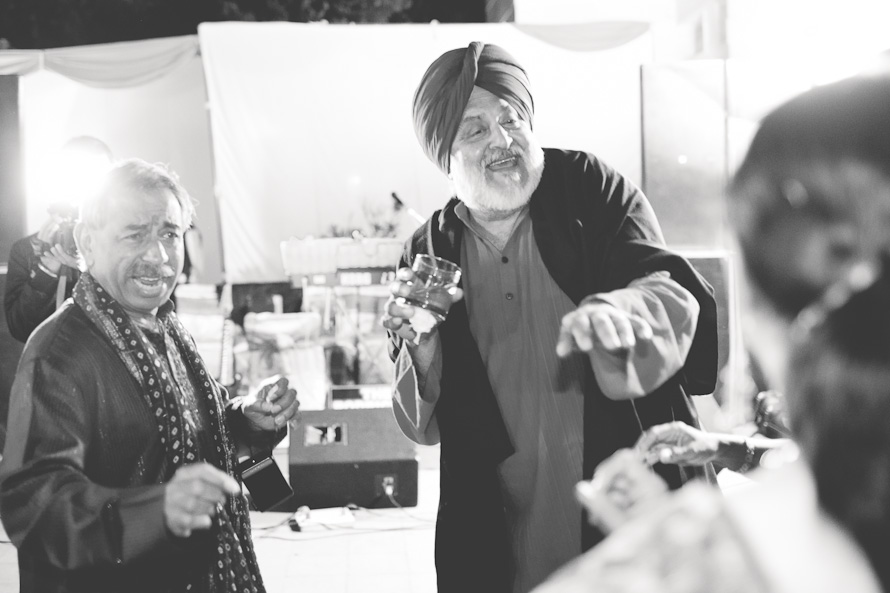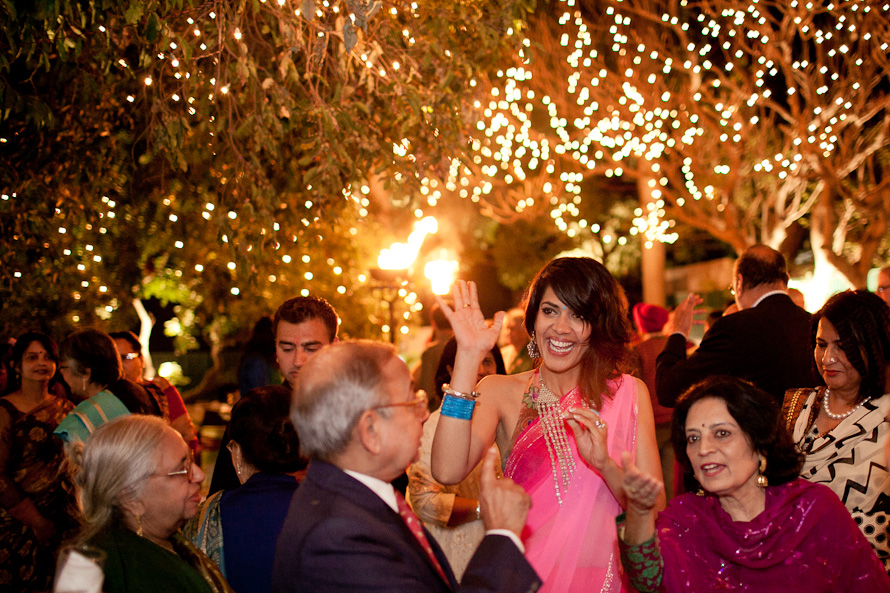 3. Day – Kismet and Nitins Big Fat Indian Wedding Day
We though, well the parties and everything were huge already, it can't get bigger and more beautiful. But guess what it just can!
The big day has come, the day for which we flew thousands of air miles. It started out at around 11 for the traditional mhandi party a Nitins place. Every woman, who wanted, could get a mehndi (henna) on their hands. Sure this wasn't a tea party only, but also again with lots of amazing food and drinks,  wonderful colors and fun people. It's been a great picture for all of us.
Carmen left (mehndi'd) for the getting ready at Kismets home and the evening came closer. Untypical for Indian weddings is the portrait session during the wedding day. But since our couple is a lot into photography as well, it wasn't difficult to get the perfect time for a sunset shooting just before the wedding ceremony started.
The three of us were scouting the shooting place near the venue the day before and needless to say, it blew our minds. Kismet and Nitin, usually on the flip side of the lens, did such a great job. Even it's so different for them to pose as a couple, compared to our world, you can feel the love between them in every shot. And don't they look wonderful?
Right in time for sunset we entered the fantastic venue! What an incredible set up at this little farm. We just fell in love with the details and the flair this place has. Amazing job done by bride and groom together with Kismets sister in law and sure the help of a lot other people!
We were a little concerned about the ceremony starting after sunset regards the lighting. But we almost freaked out as this might have been the best evening light ever. We just went crazy there ;-)
Kismets Dad, Robin, stated with personal words for the couple and thank god we had cameras to hide our emotions. We hardly ever head such an emotional speech coming from the parents of both, Kismet and Nitin. Followed by a surprise from Kismets brother Vir, himself looking like a worrier waked into the venue guided by two bagpipe players. Turned out, these bagpipeers are from Kismets Grandfathers regiment in the army. He was a Lieutenant General in the Indian Army. Emotions everywhere, not only the dads.
Nitin gave Kismet a wonderful ring, the friends played "Something stupid" together with bride and groom as well as the family re-wrote "Que Sera, Sera" for the couple.
Cutting the cake and opening champagne closed this goose-bumps-on-steroids wedding ceremony and opened a amazing dancing, eating and fun party! WE LOVED IT!!!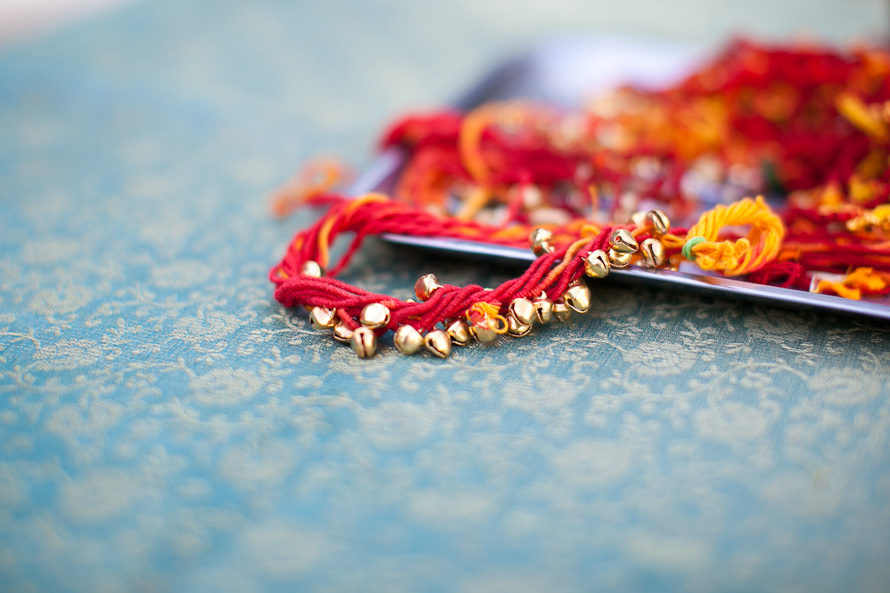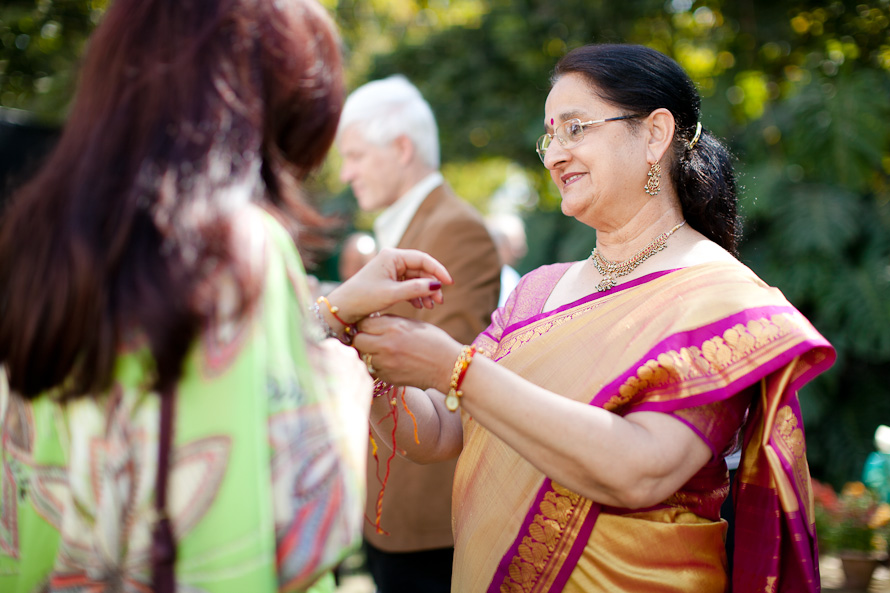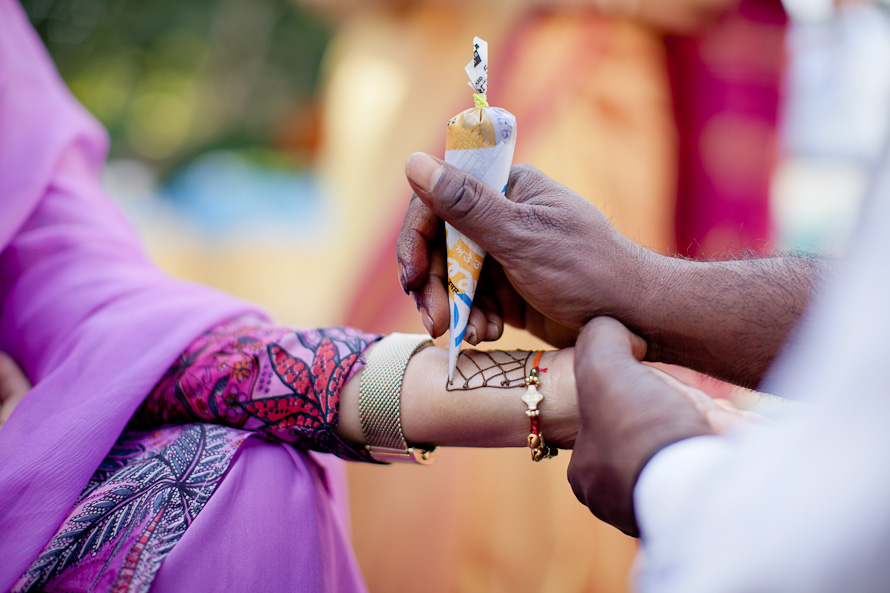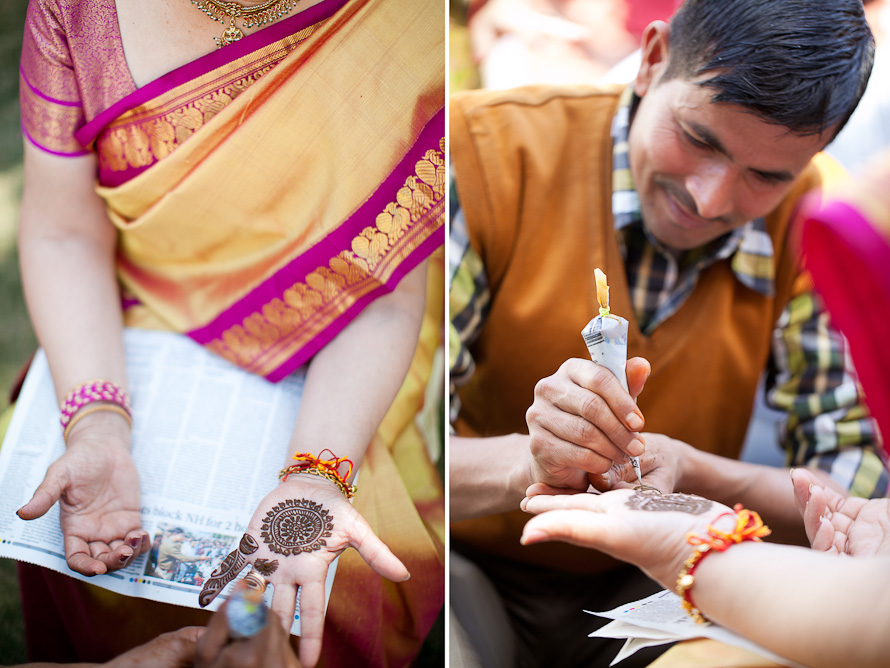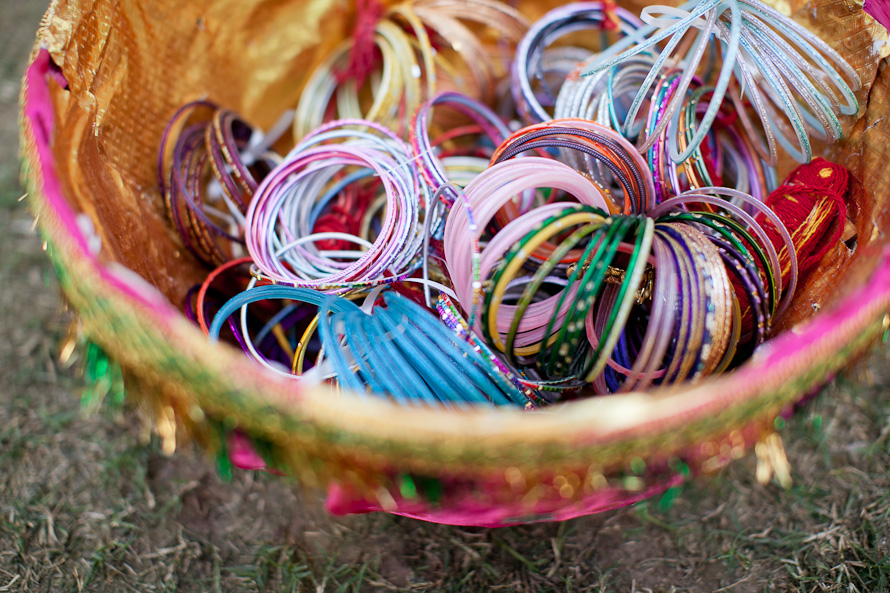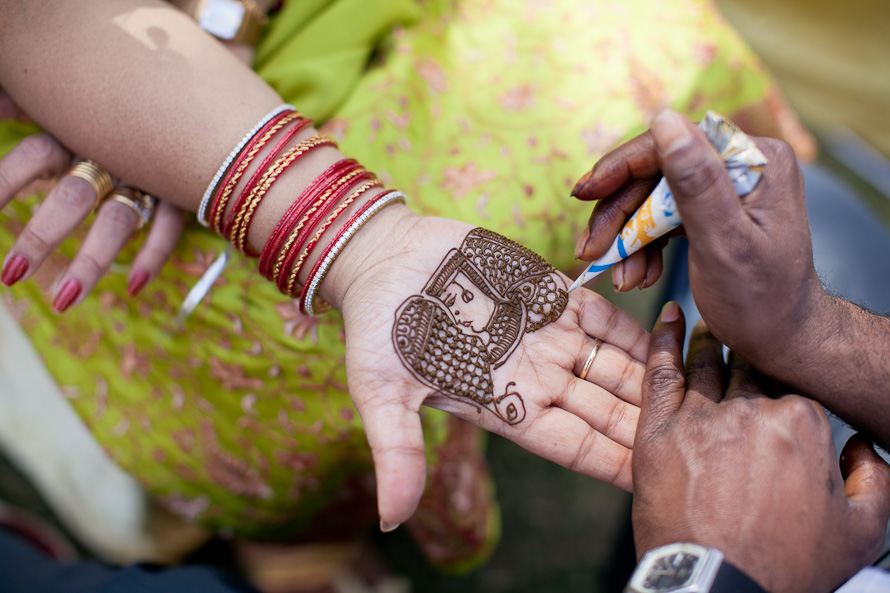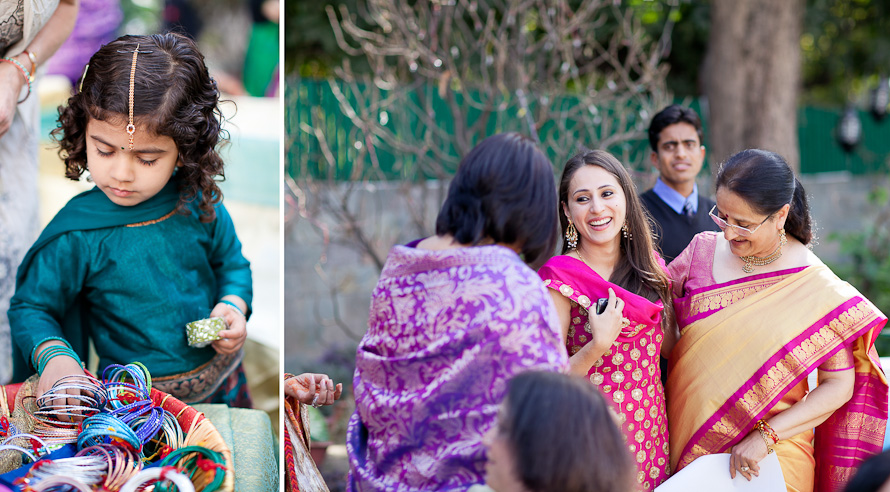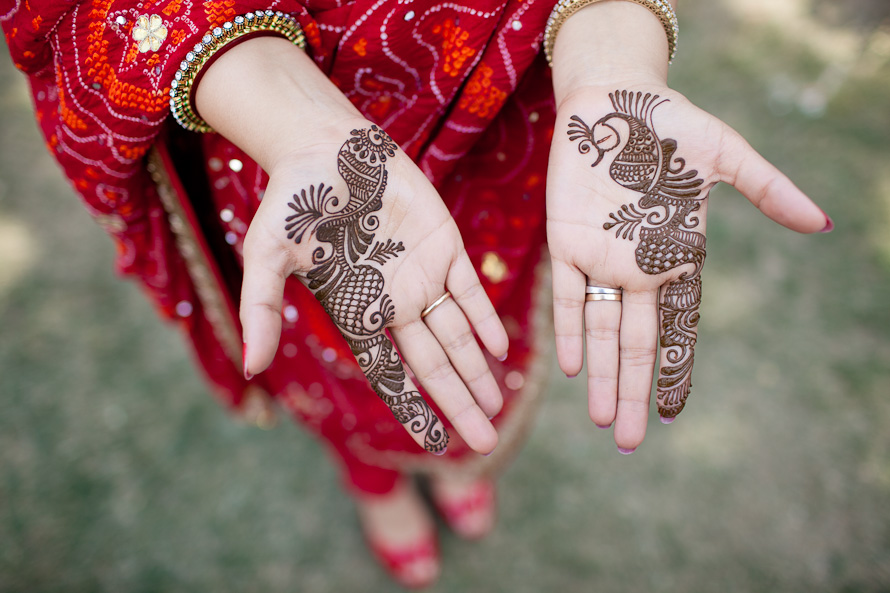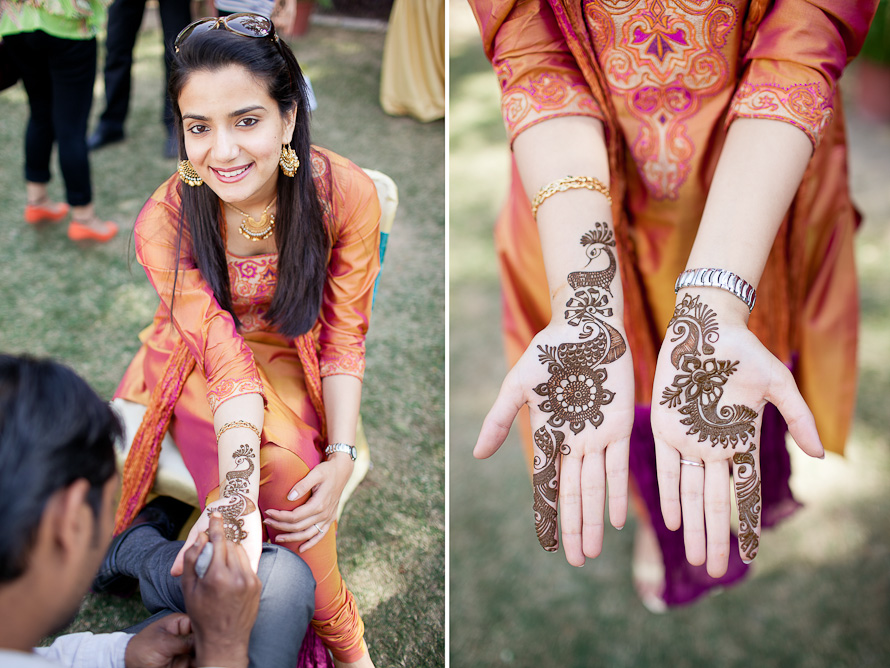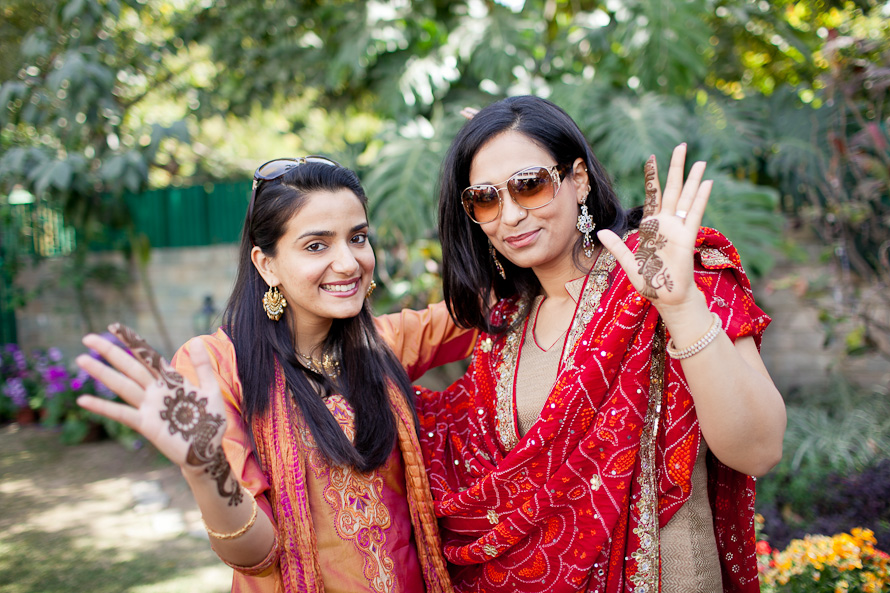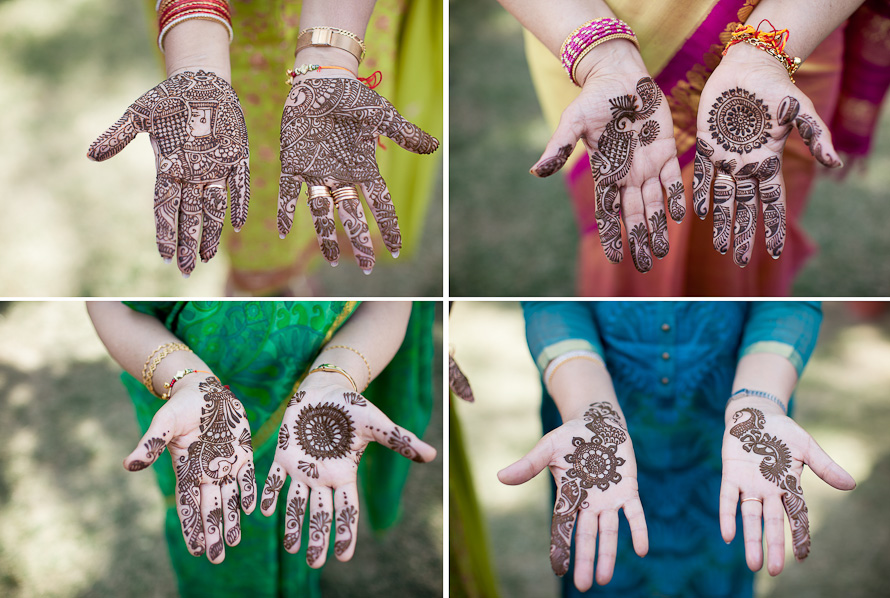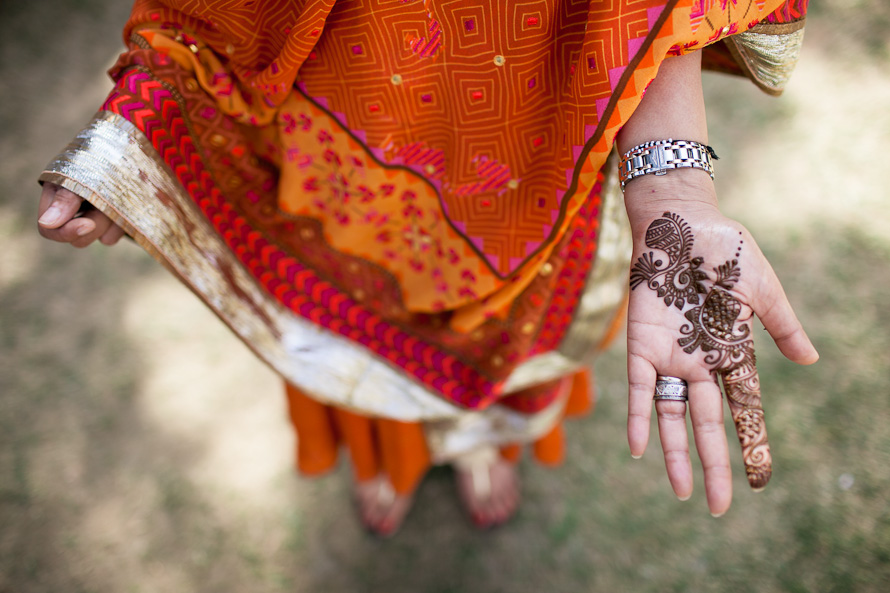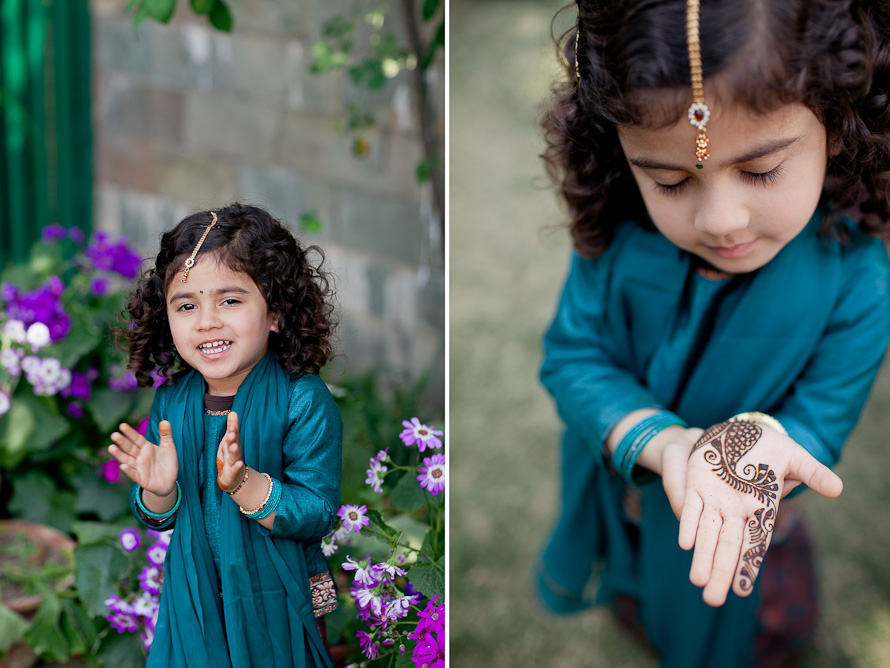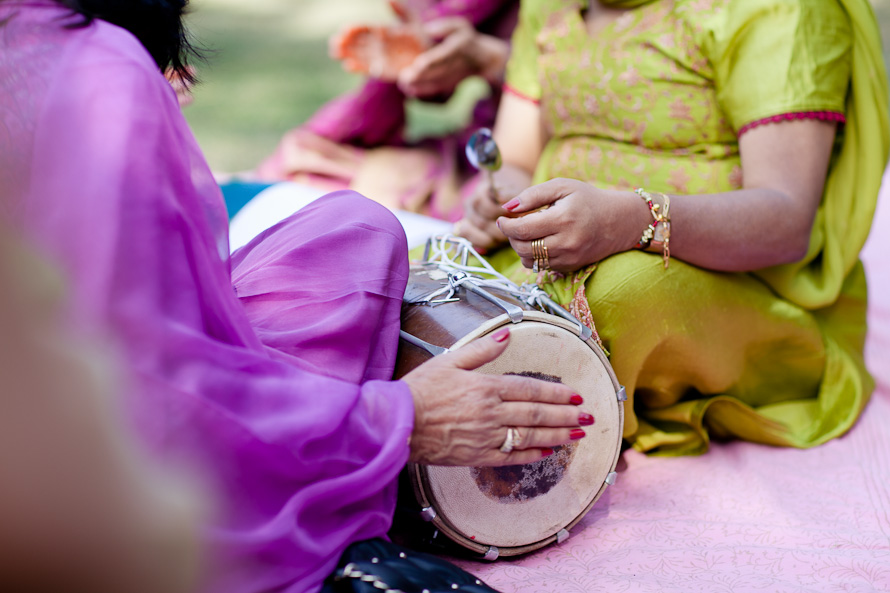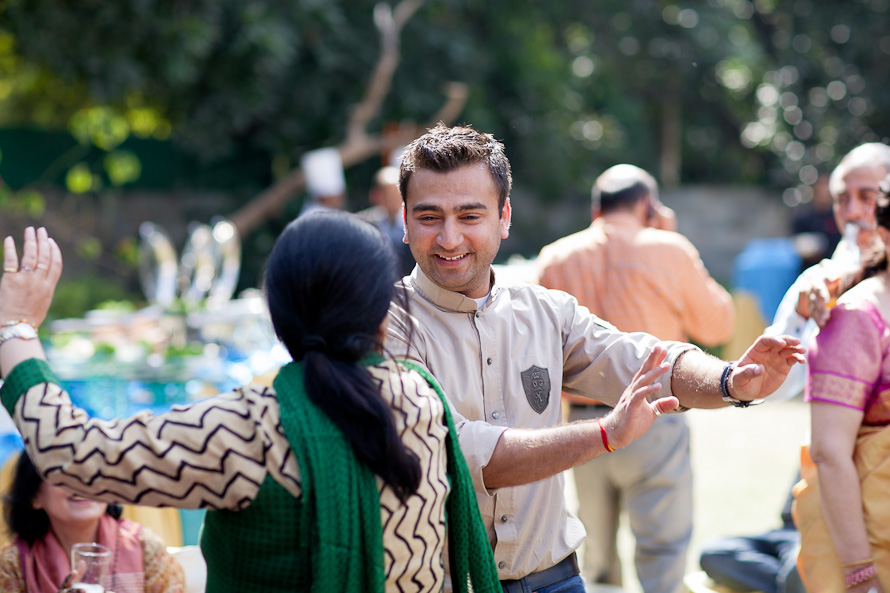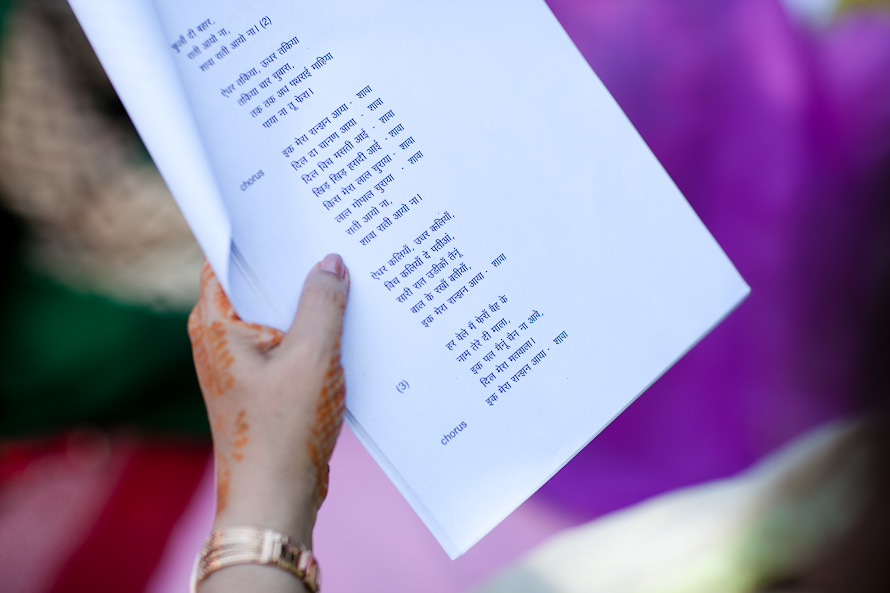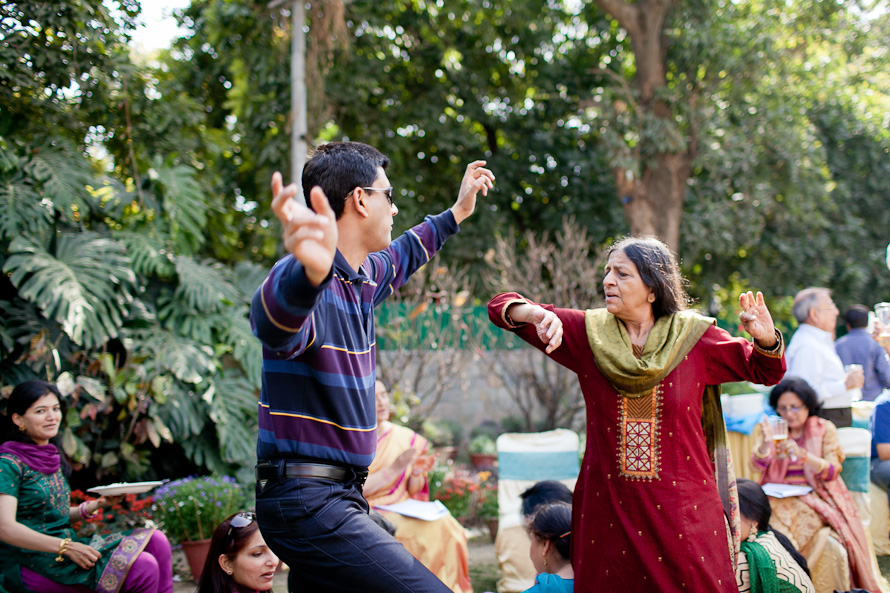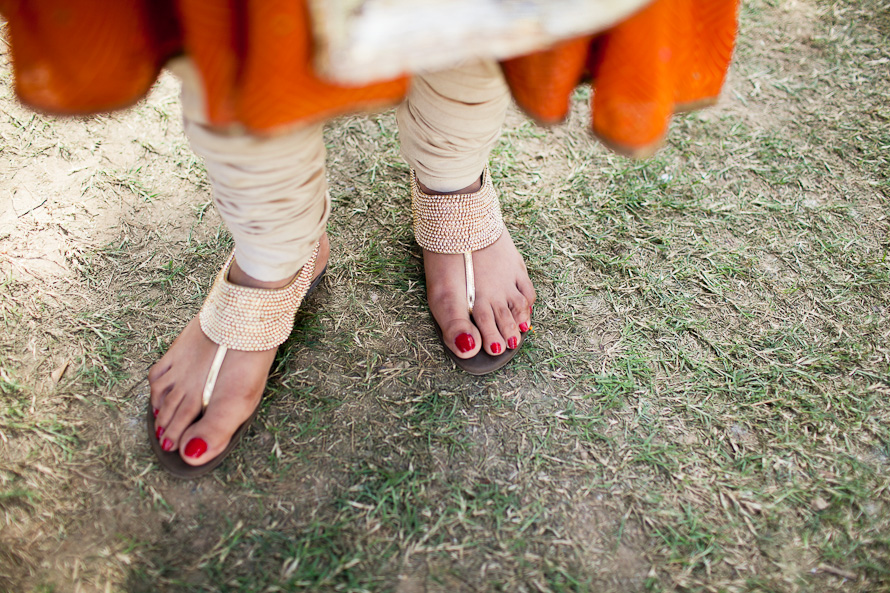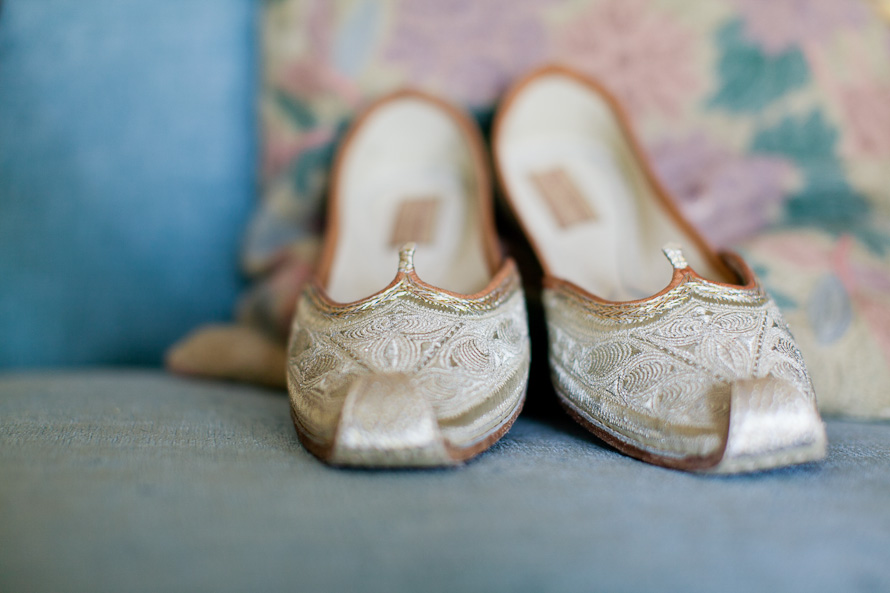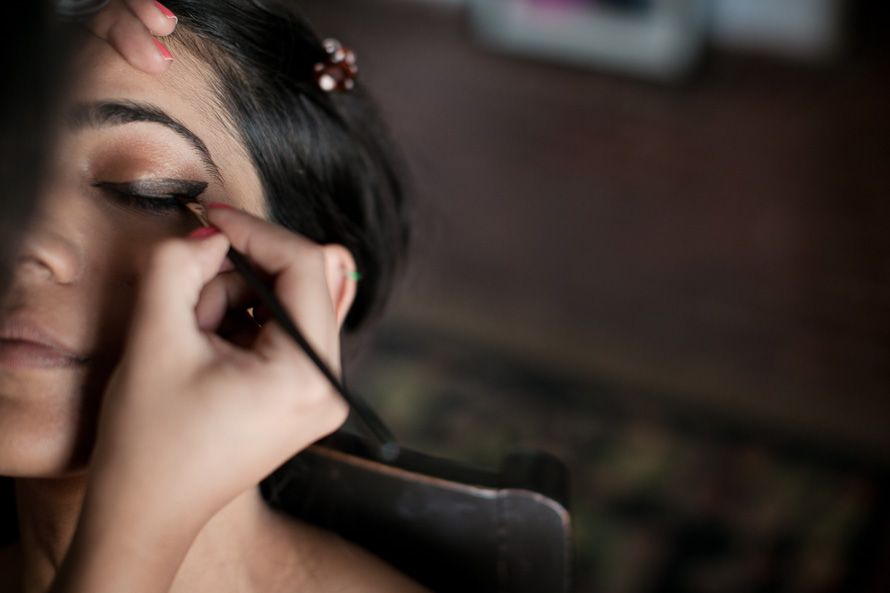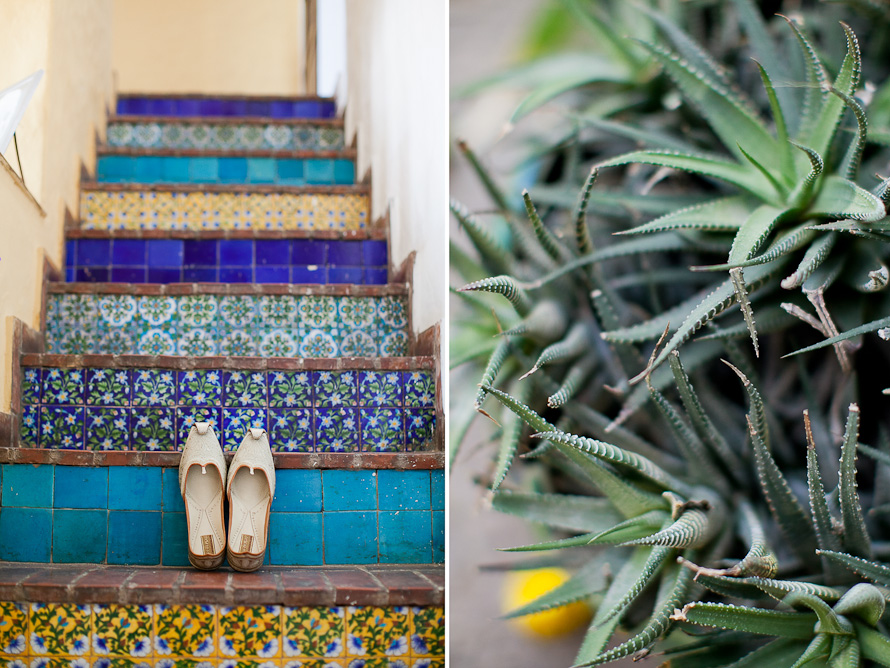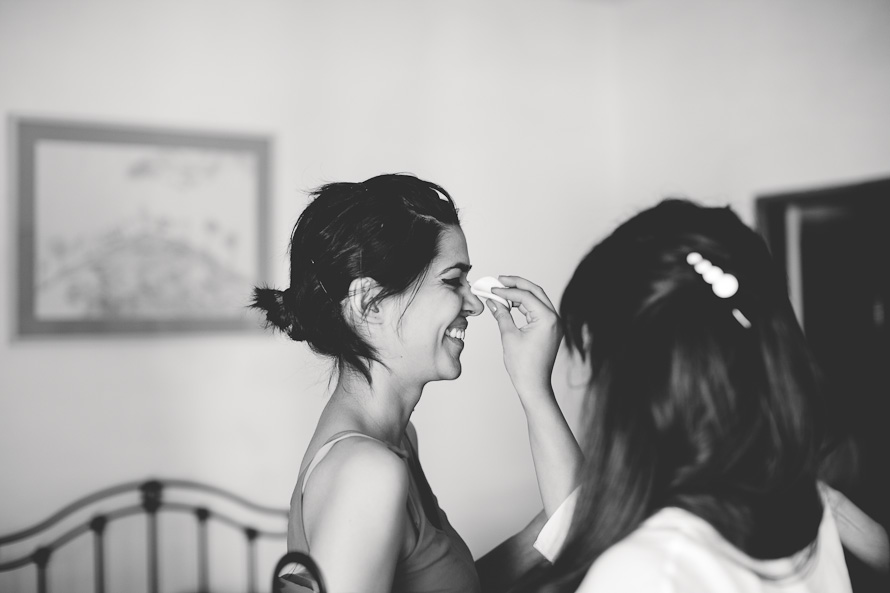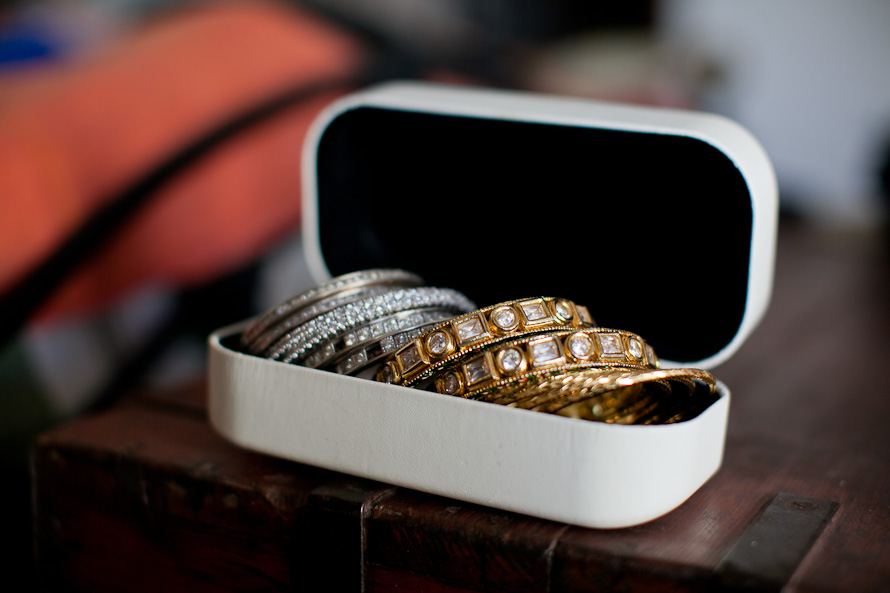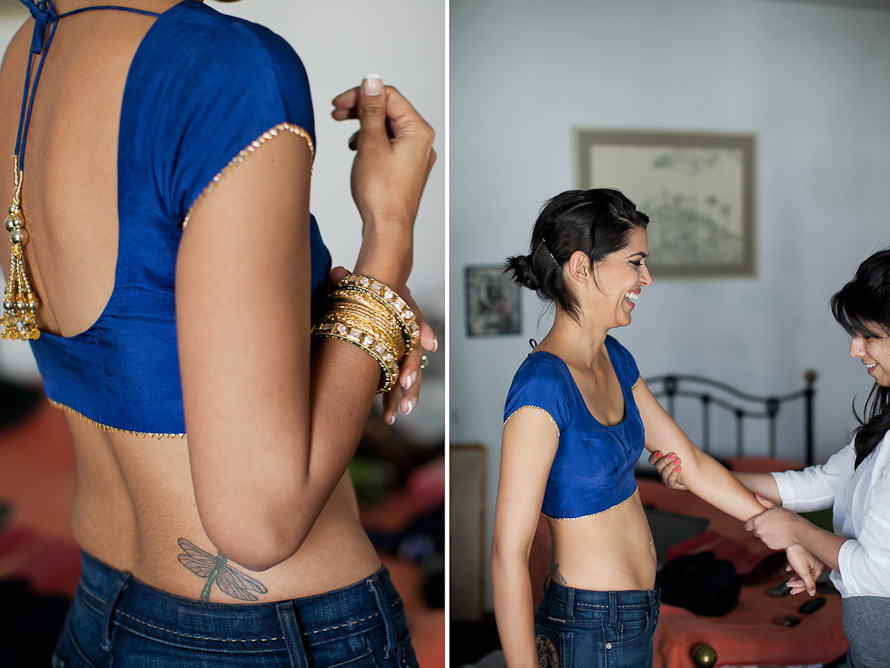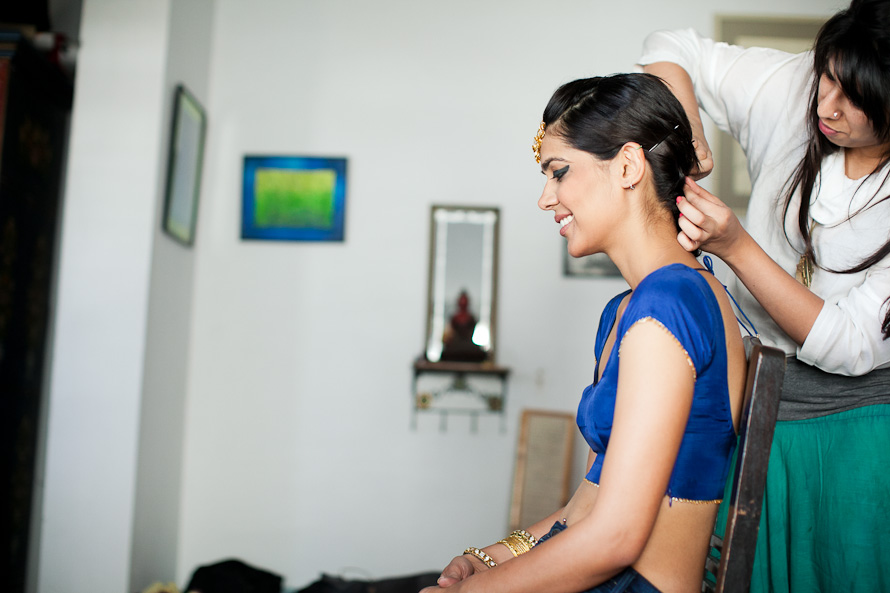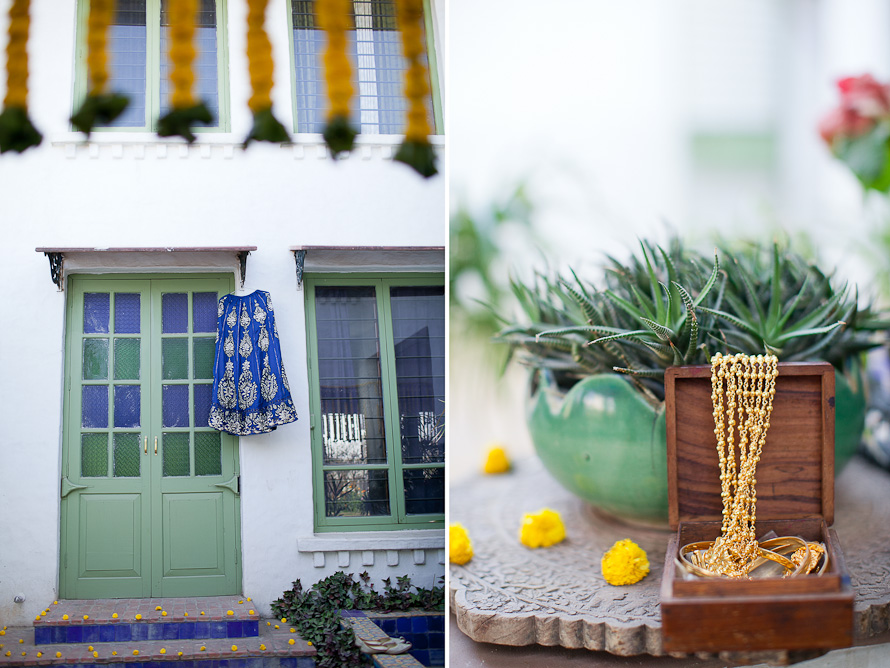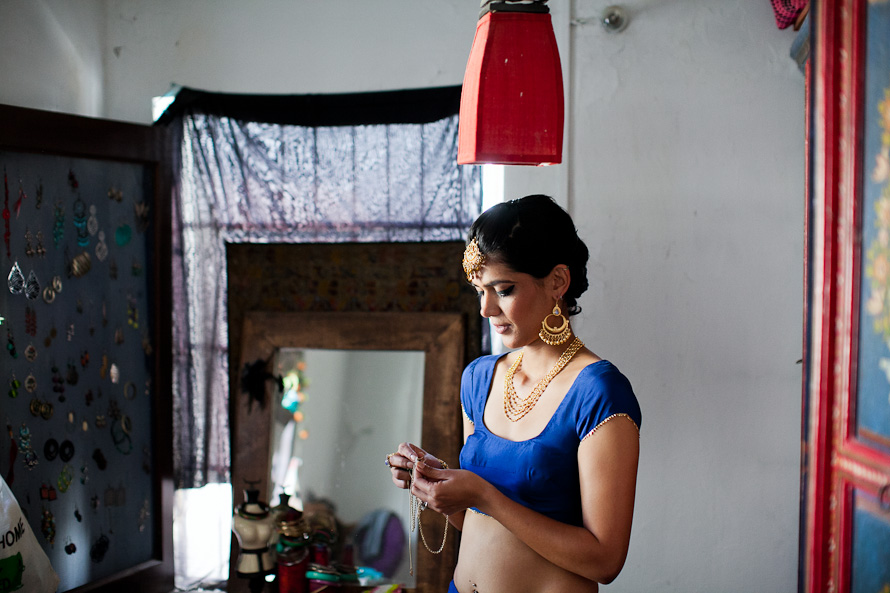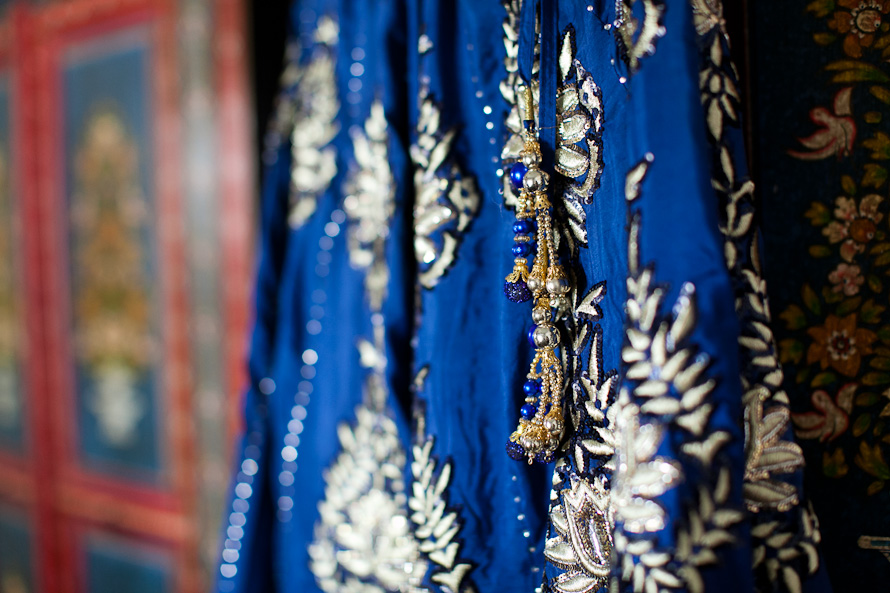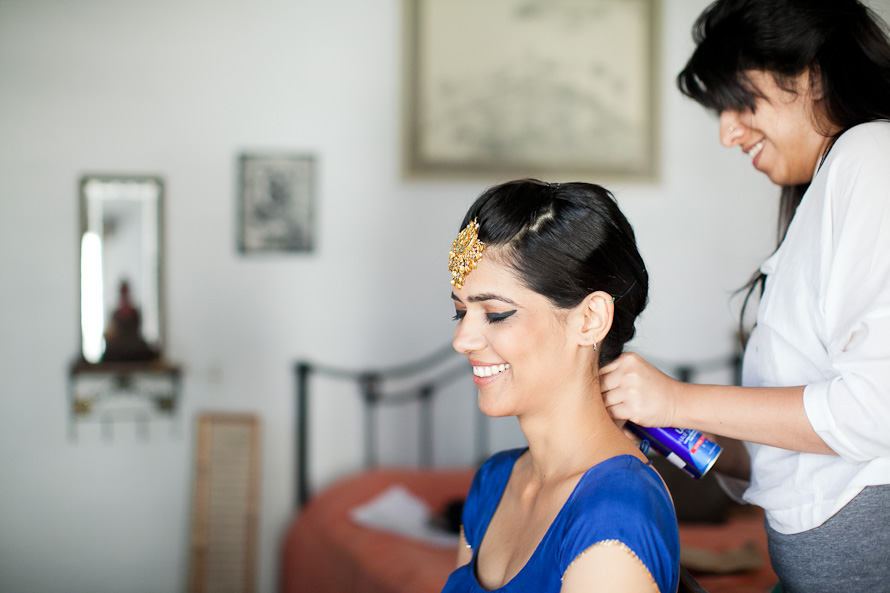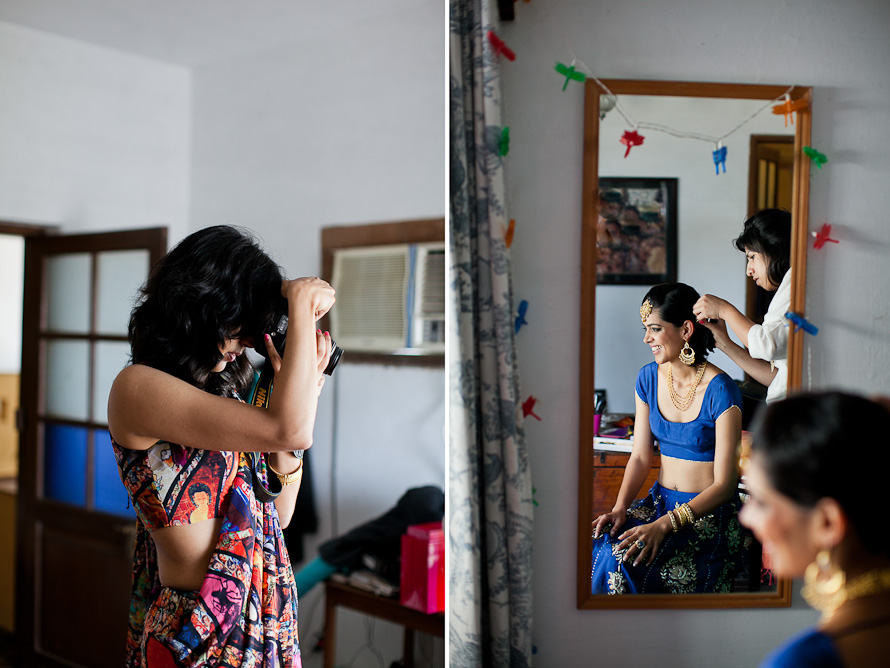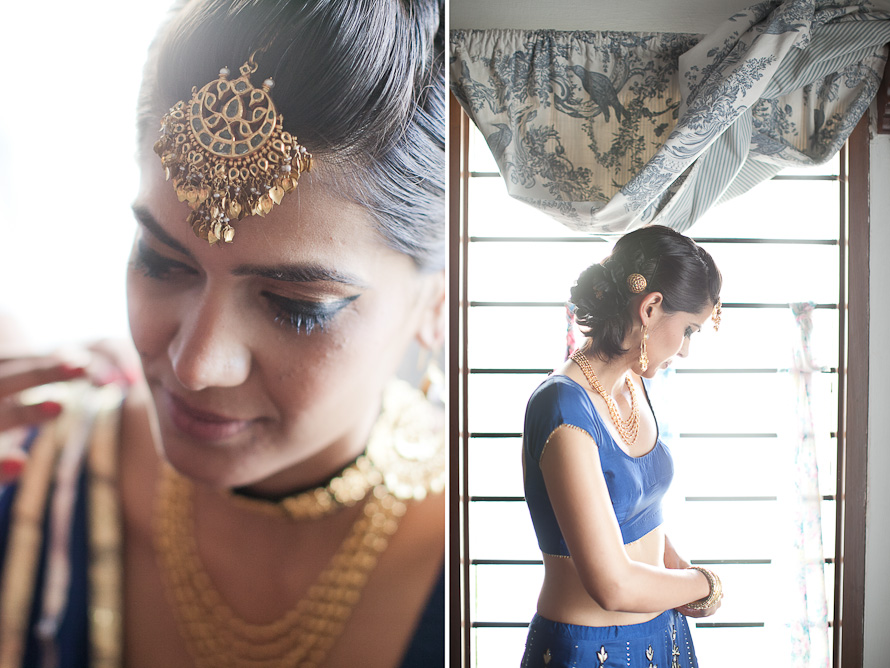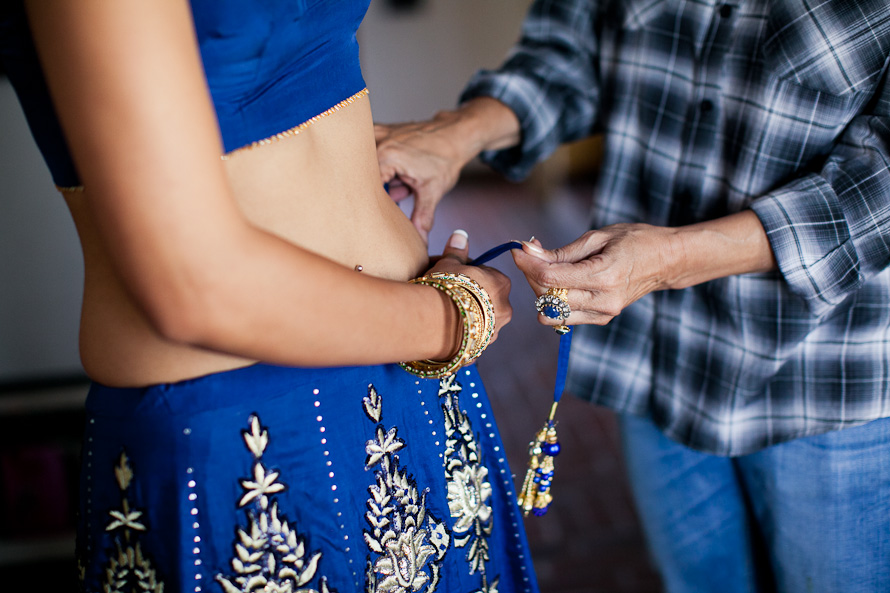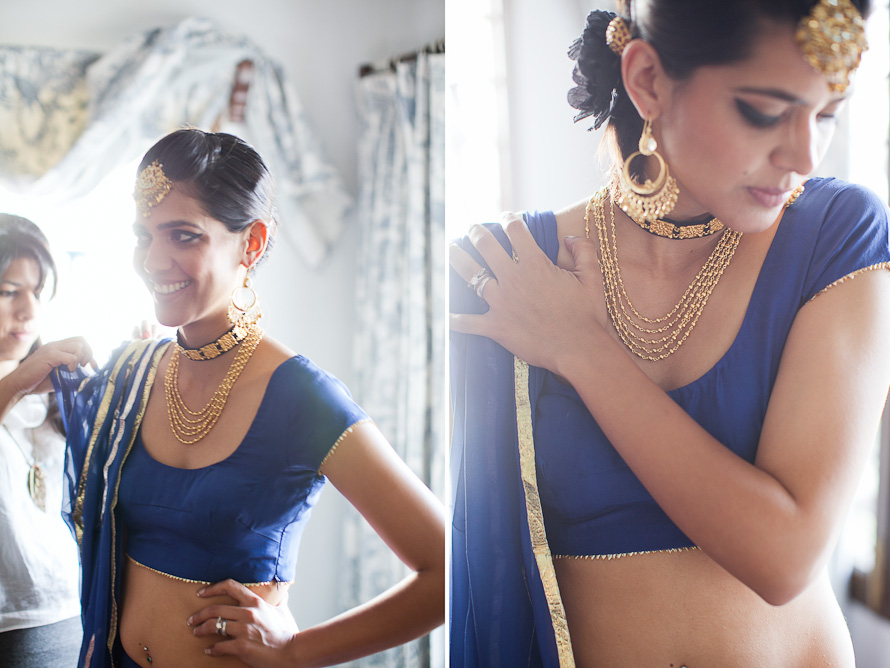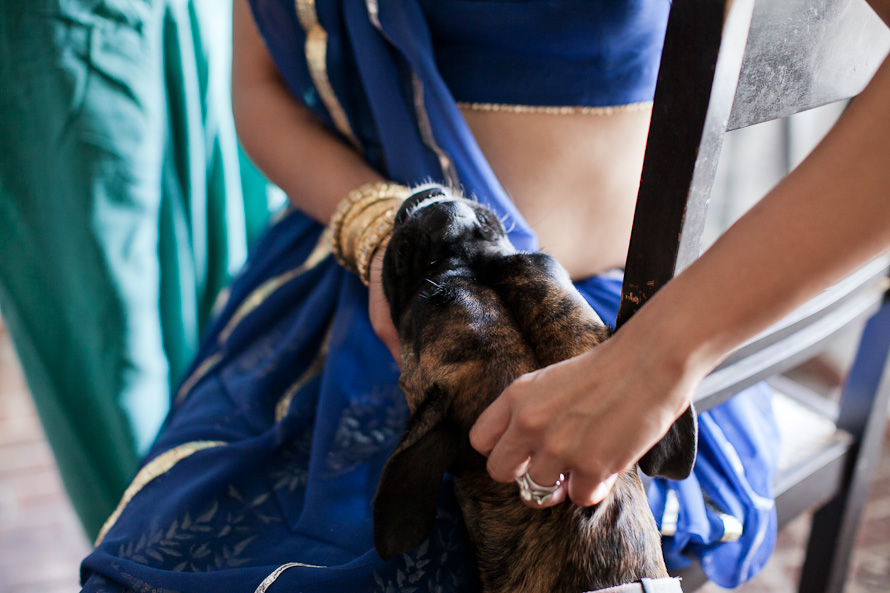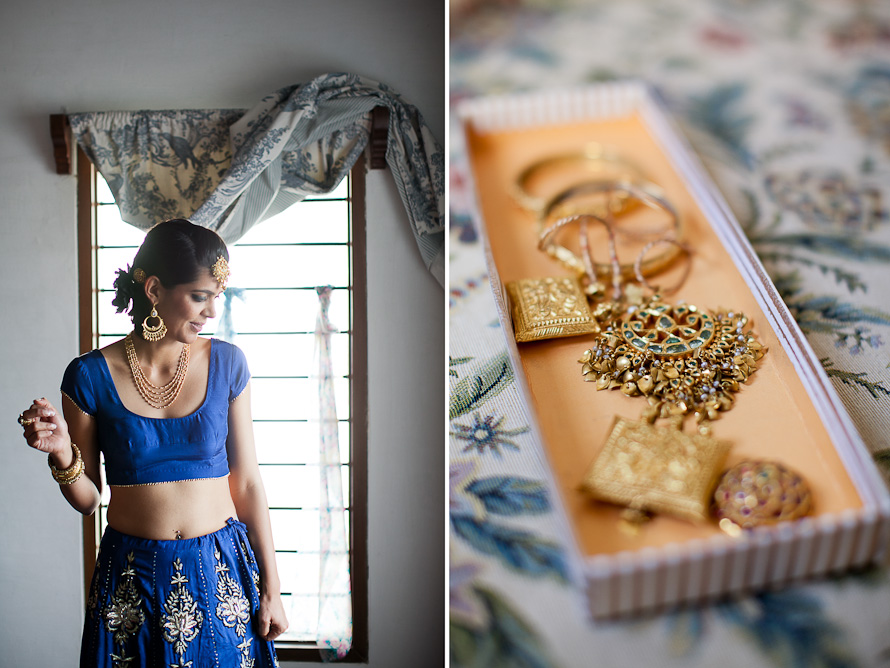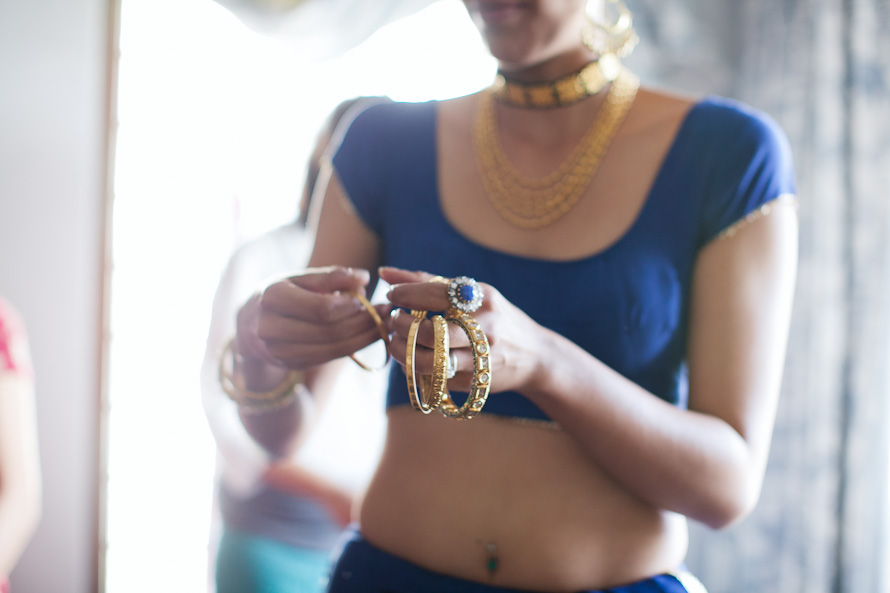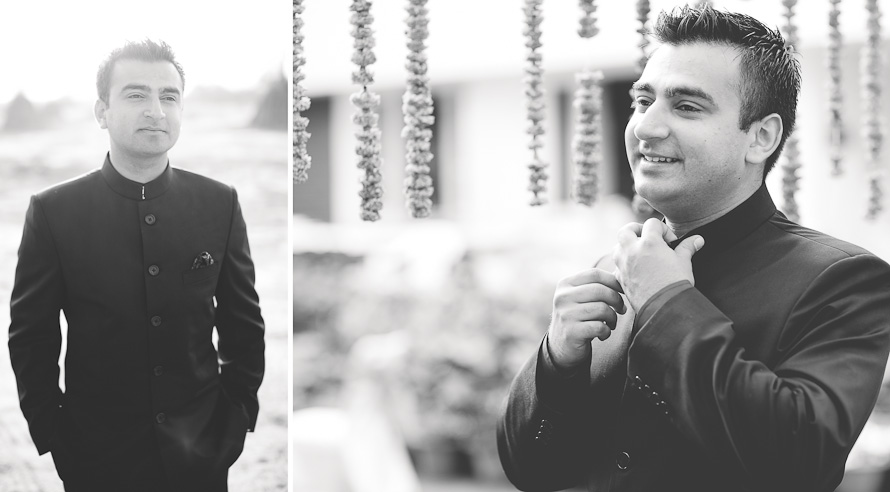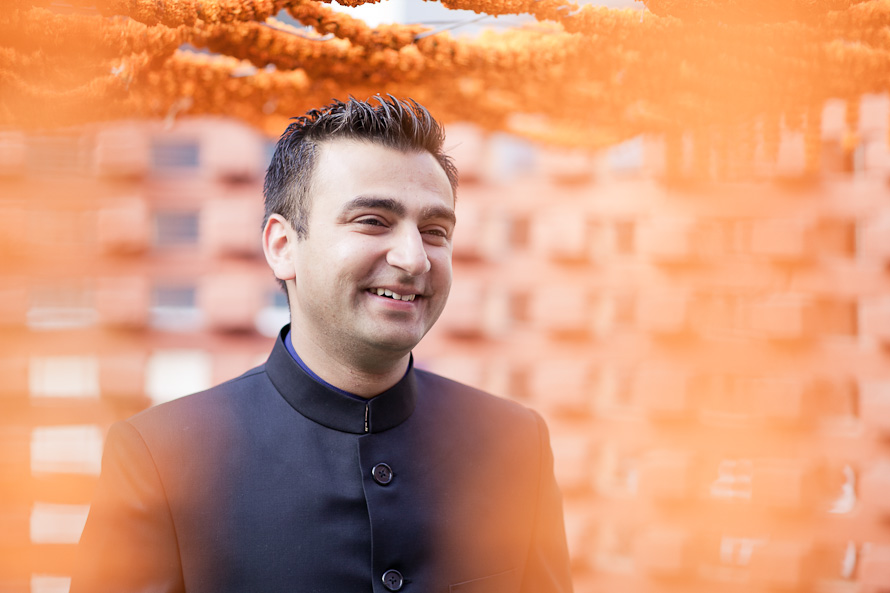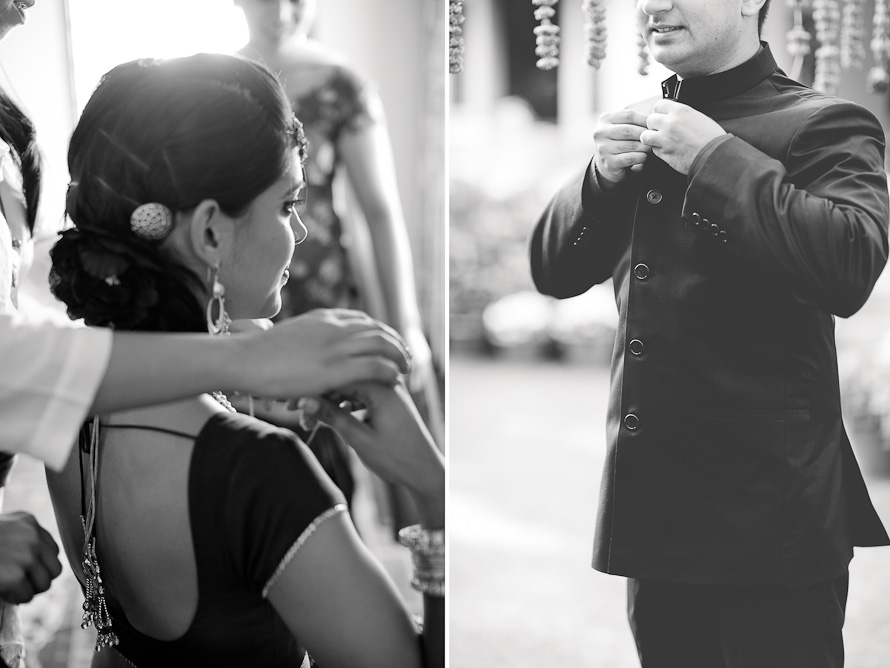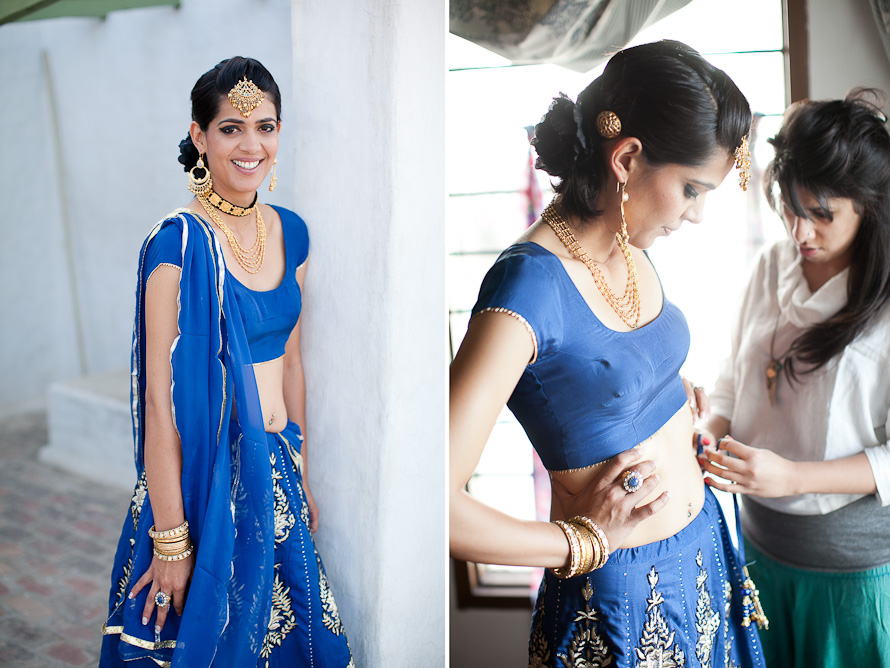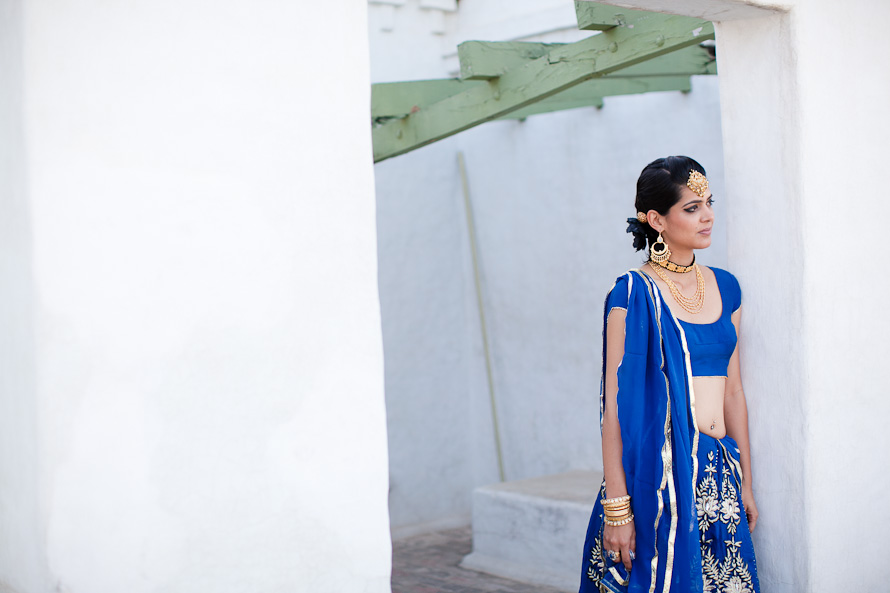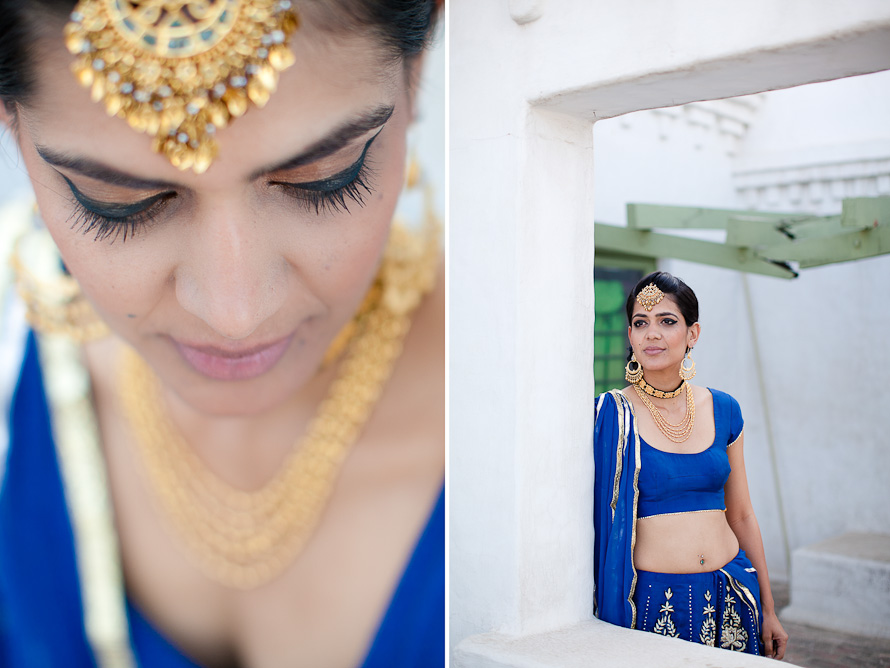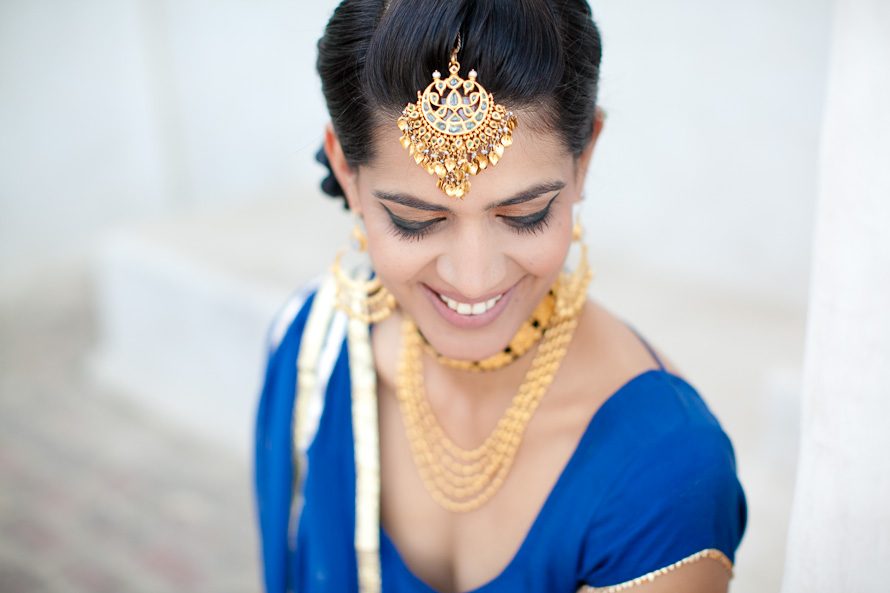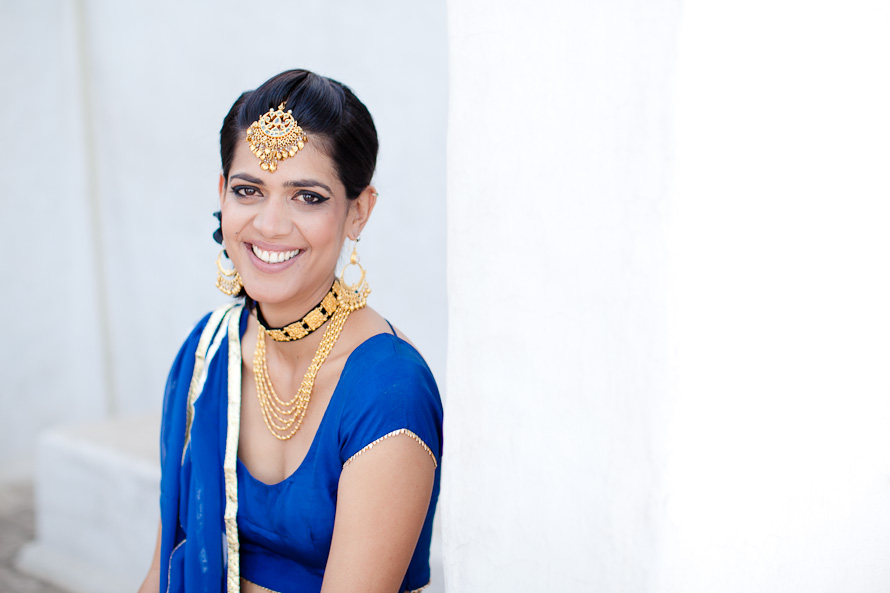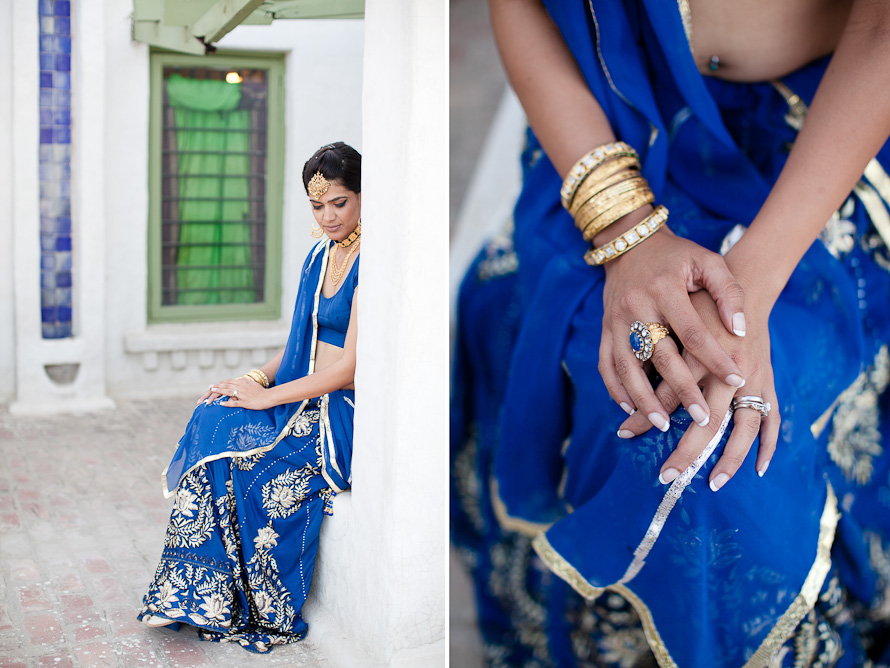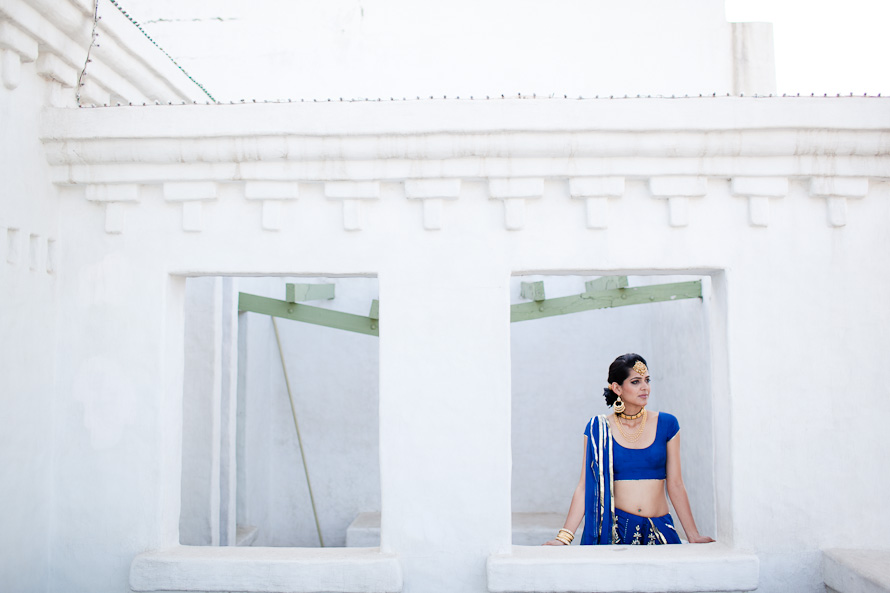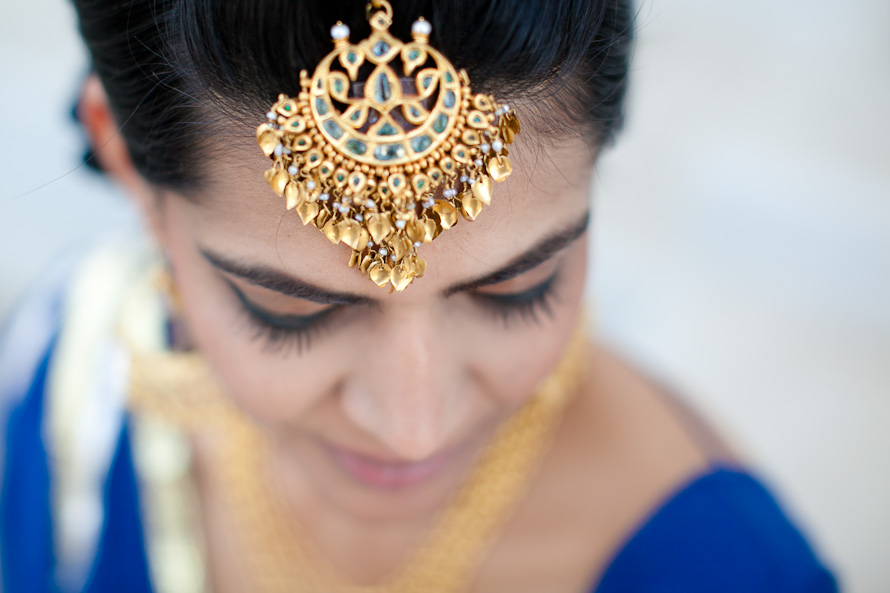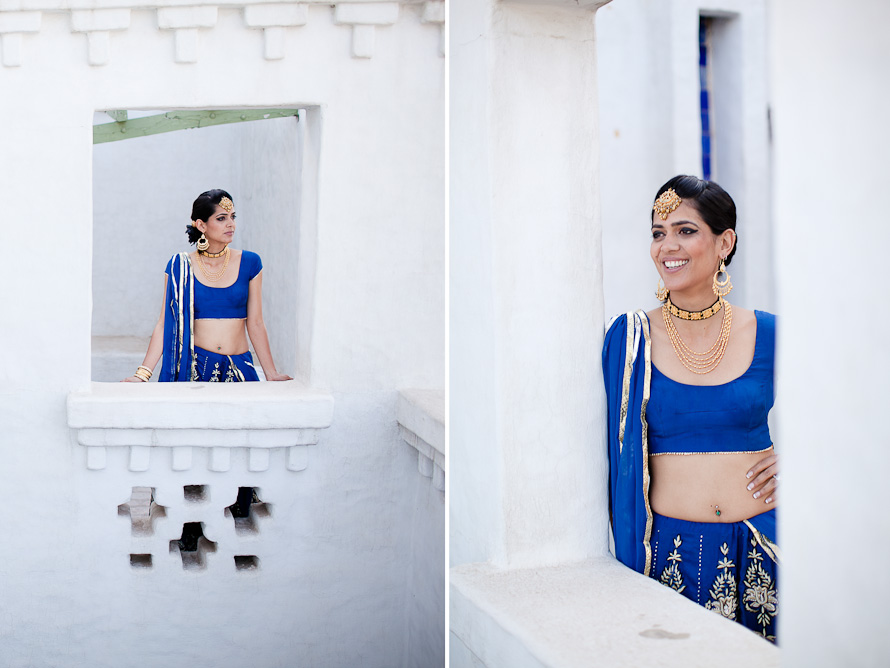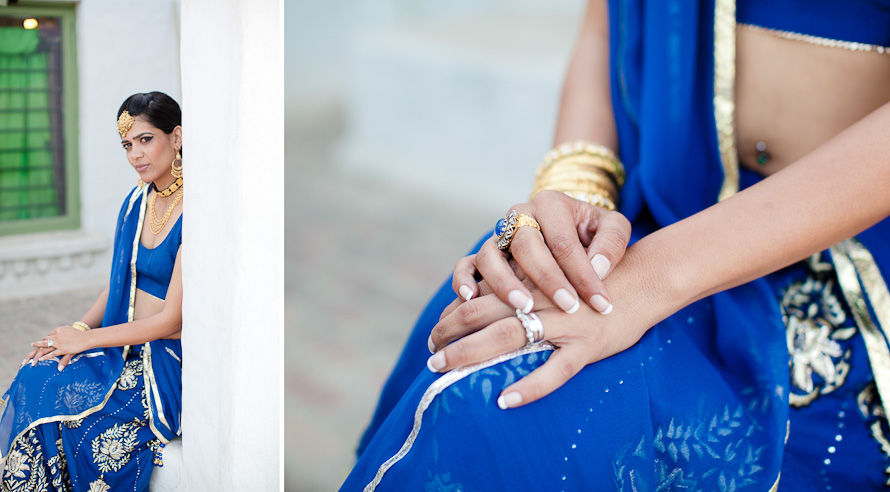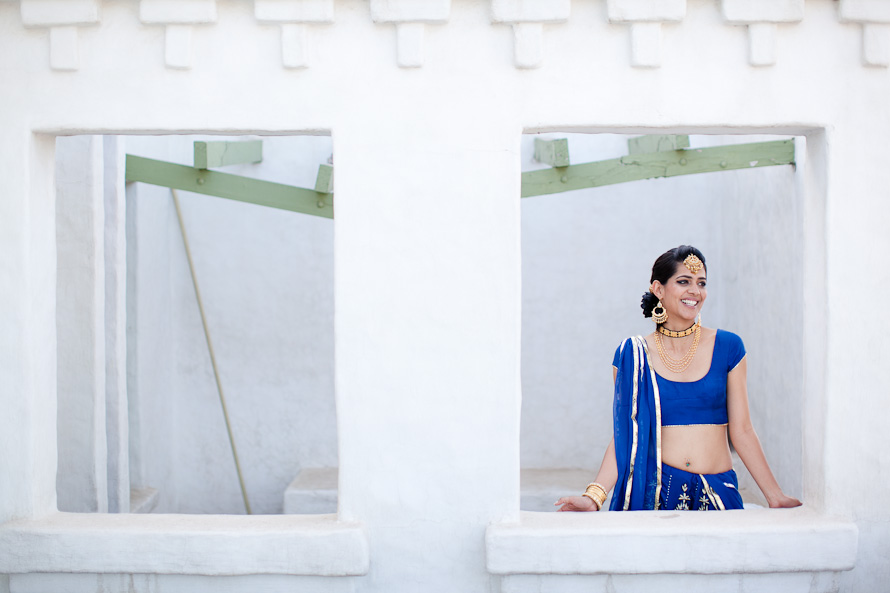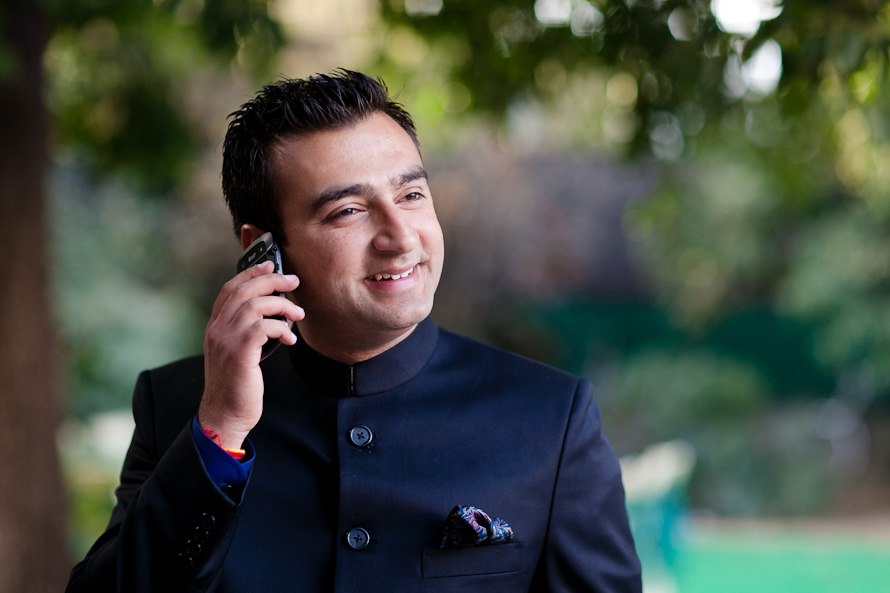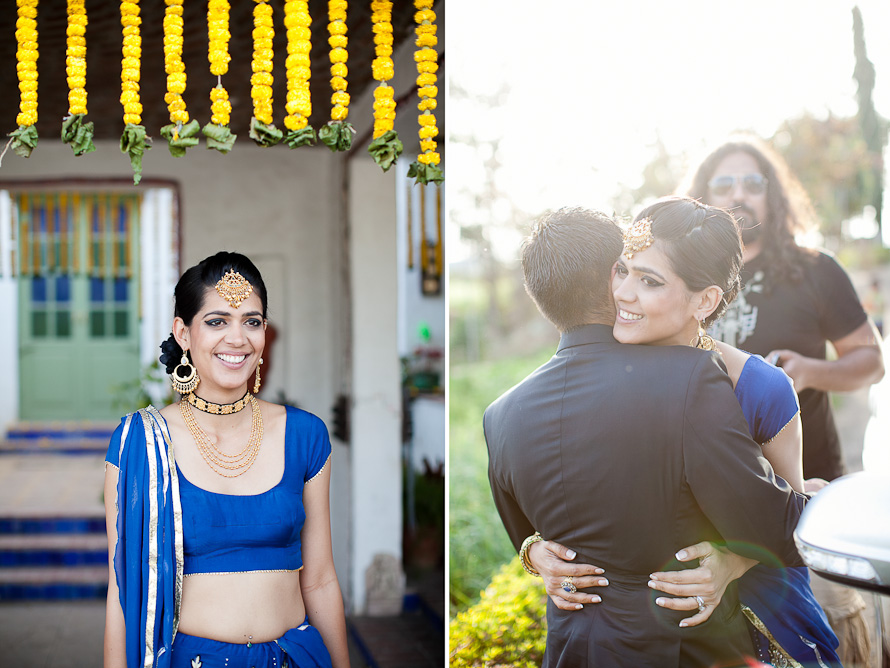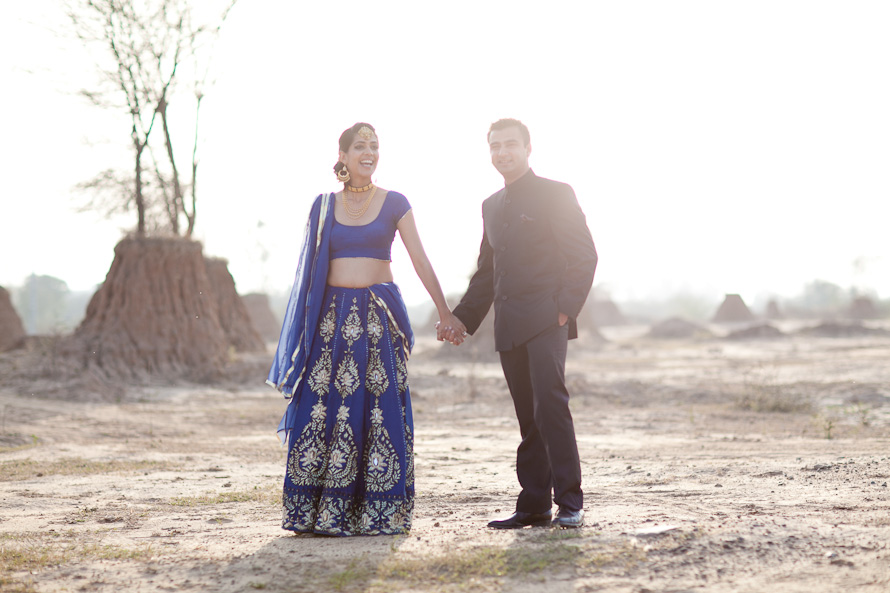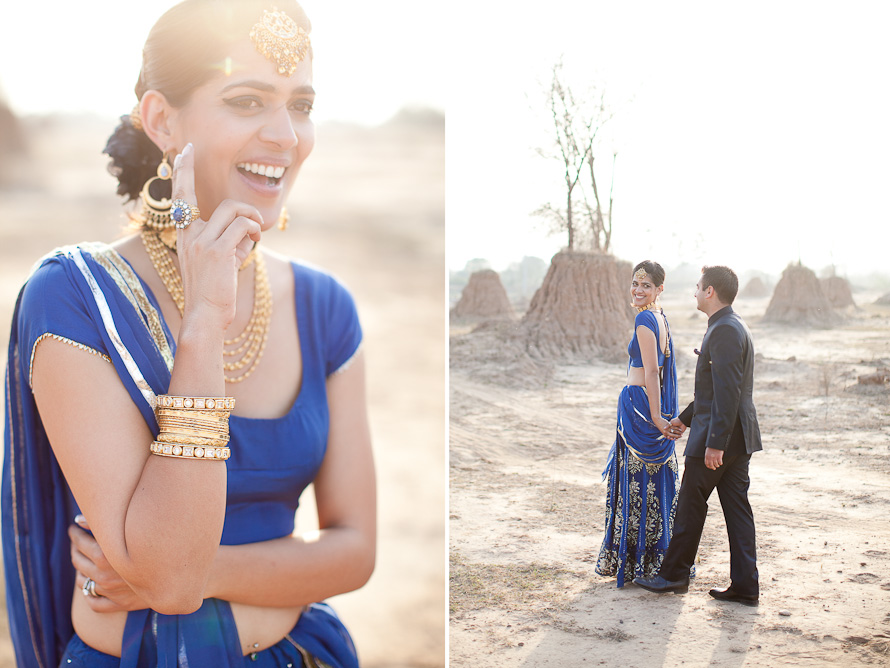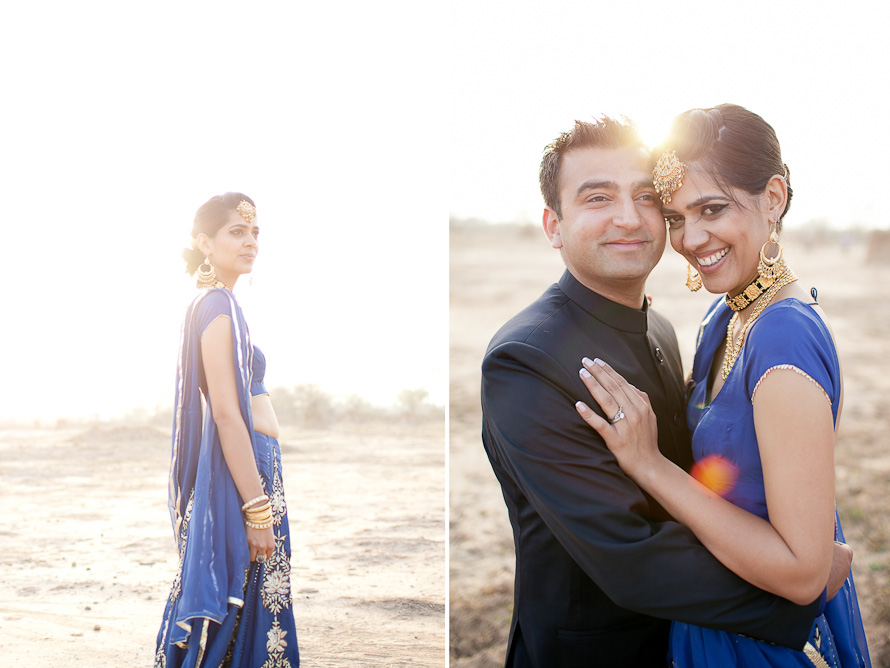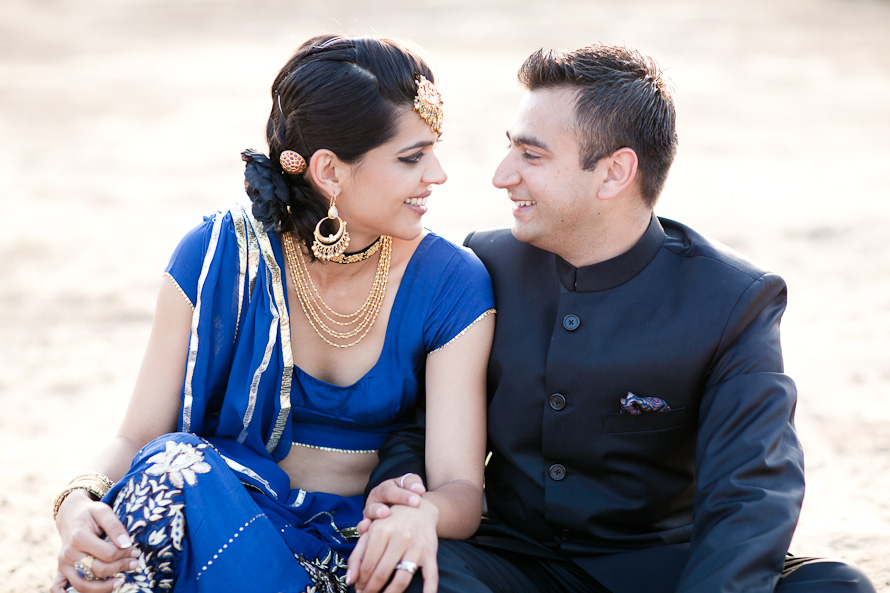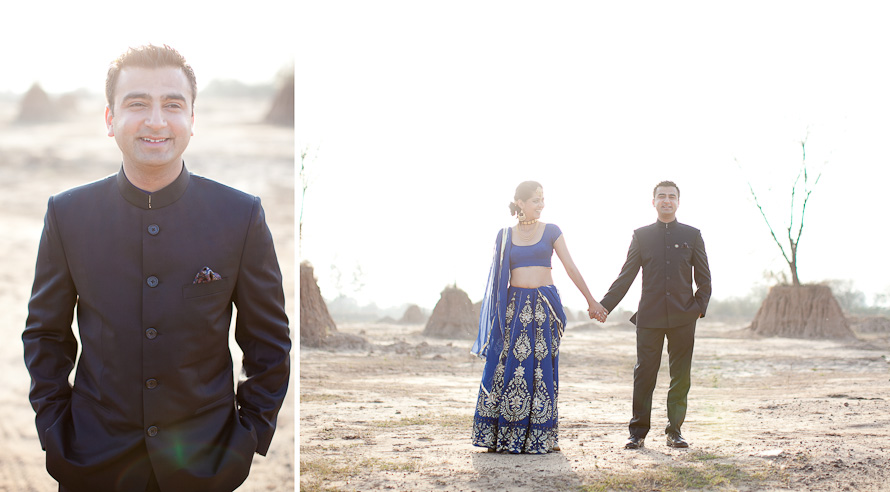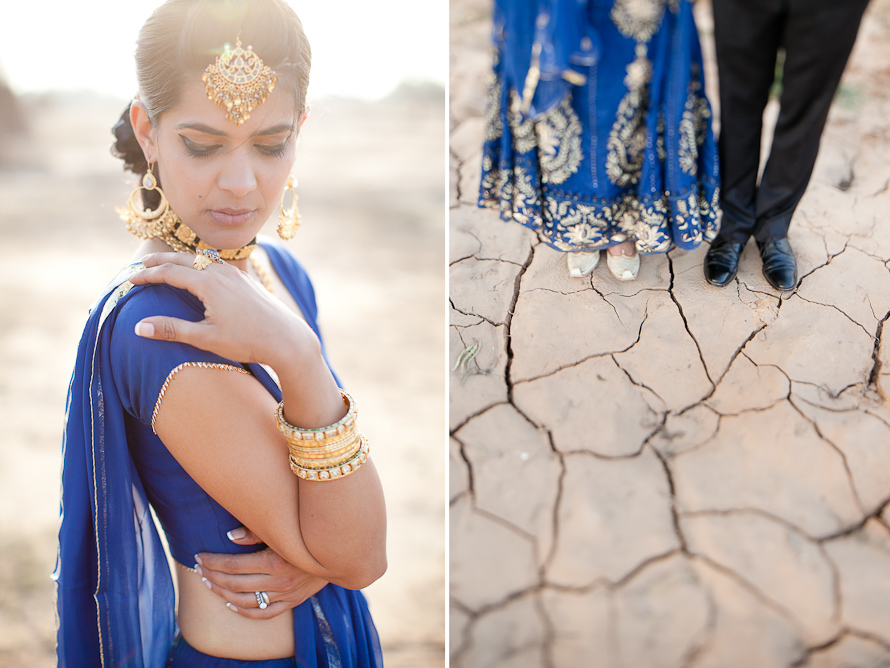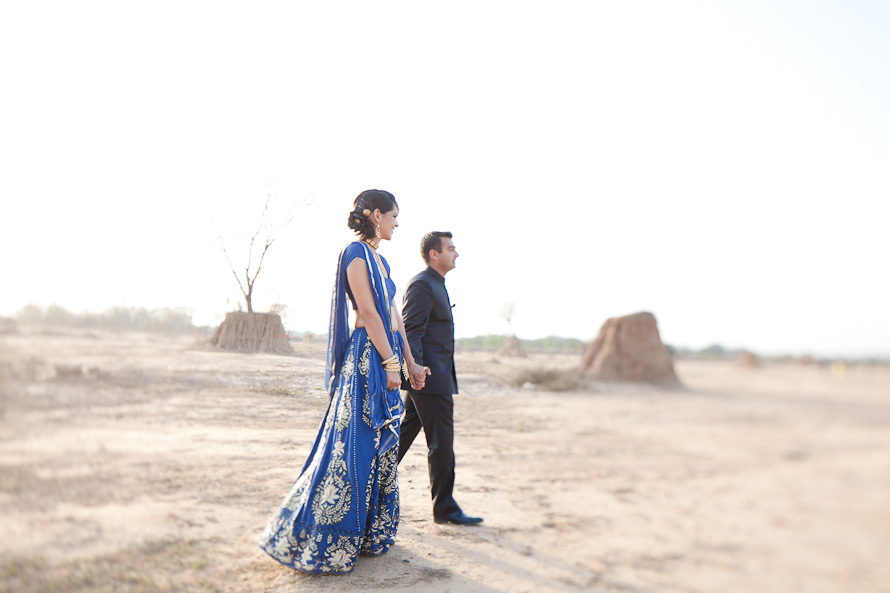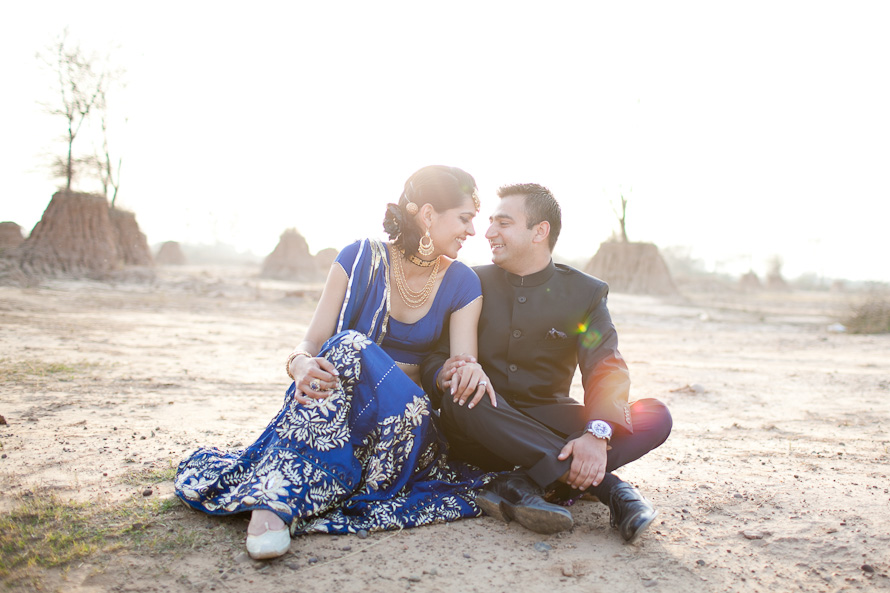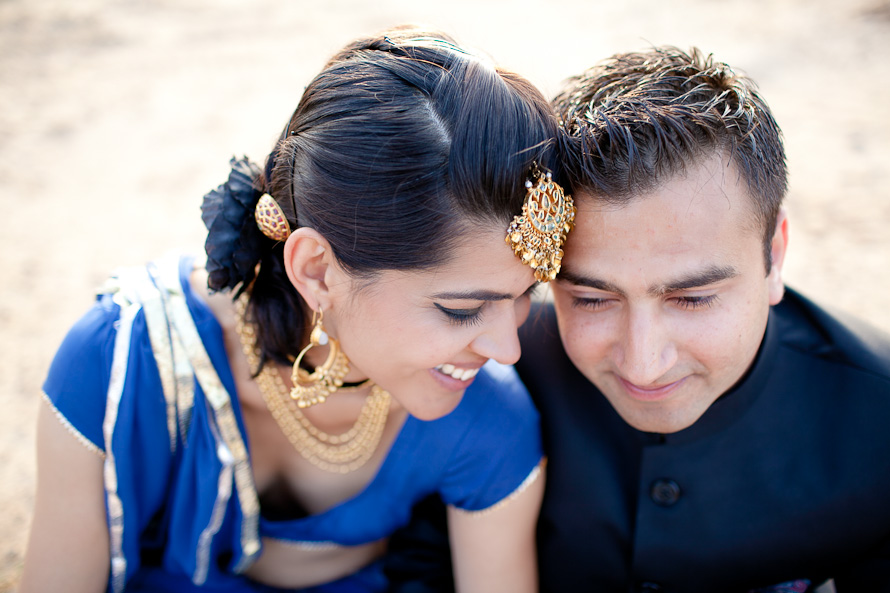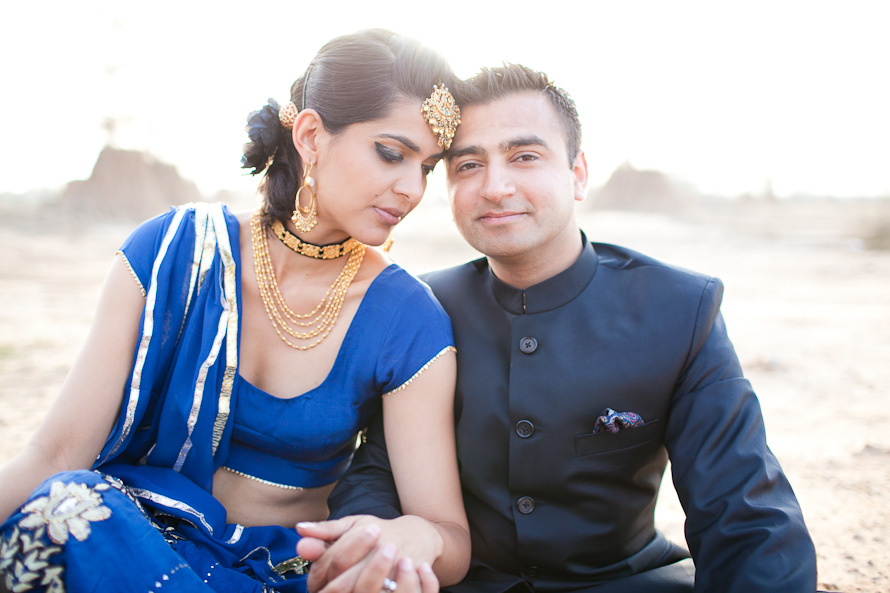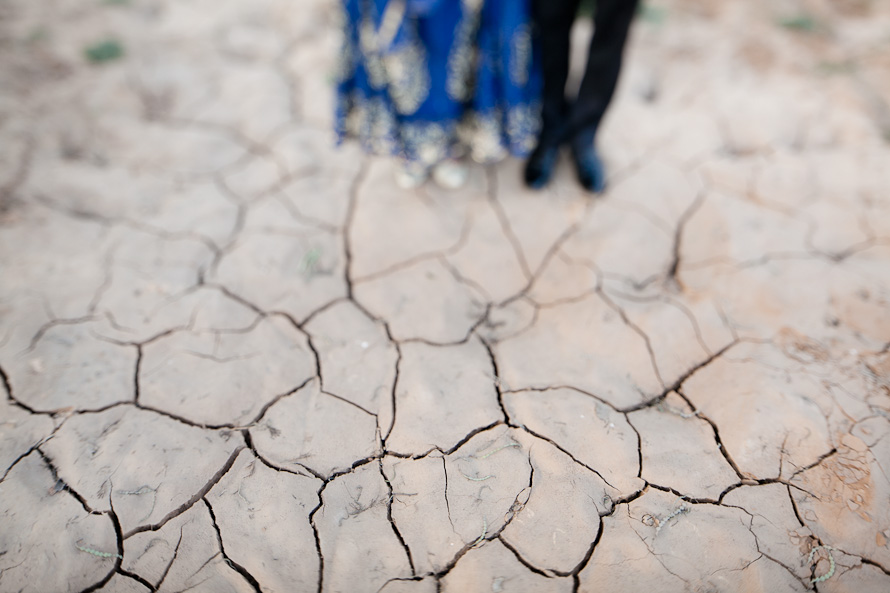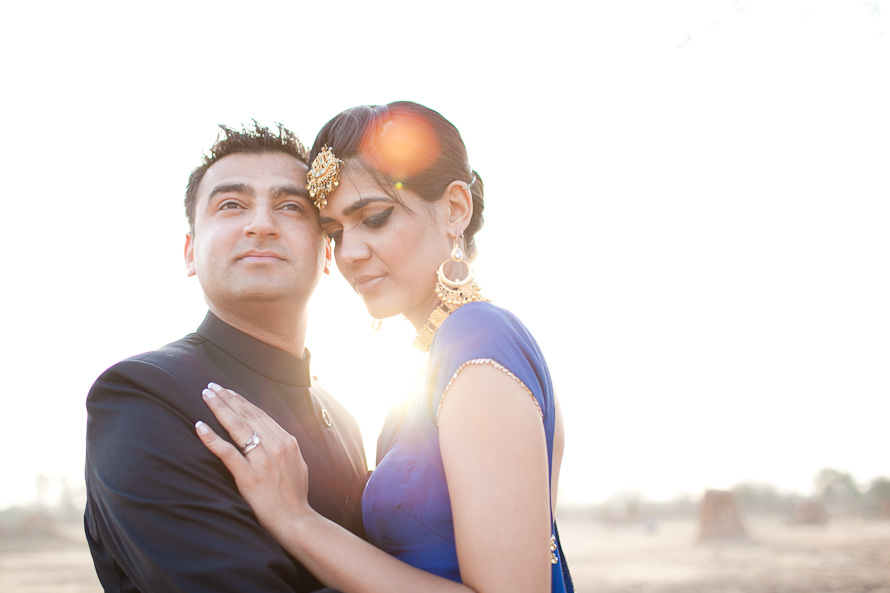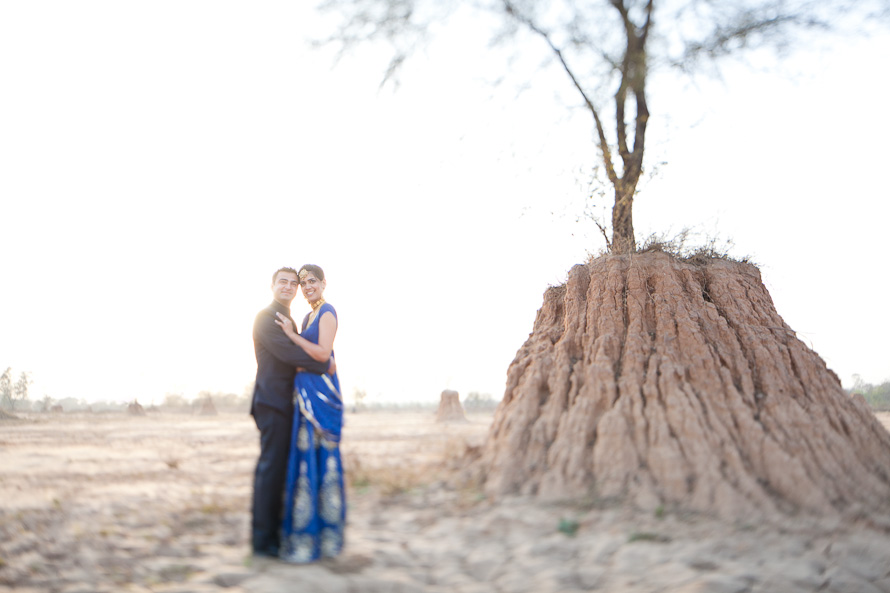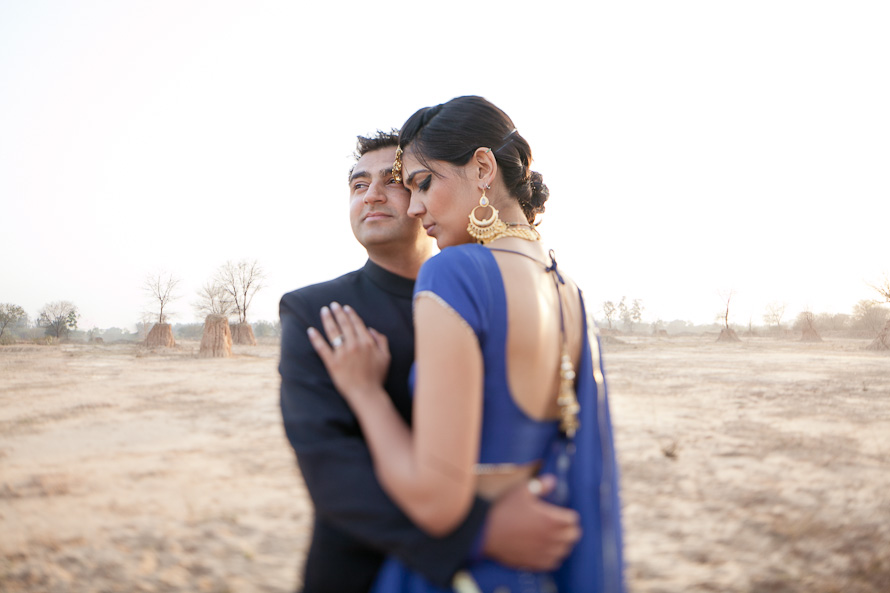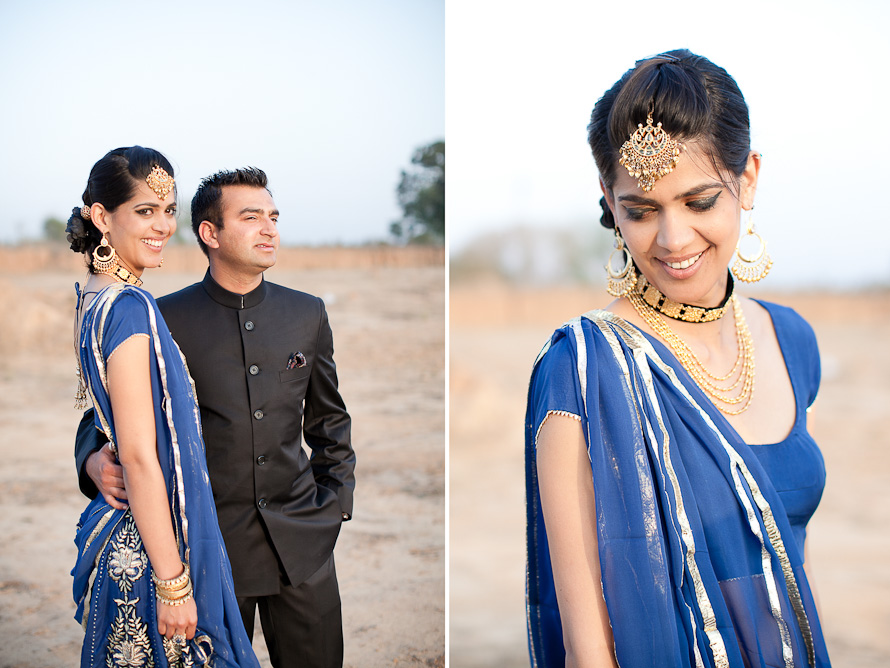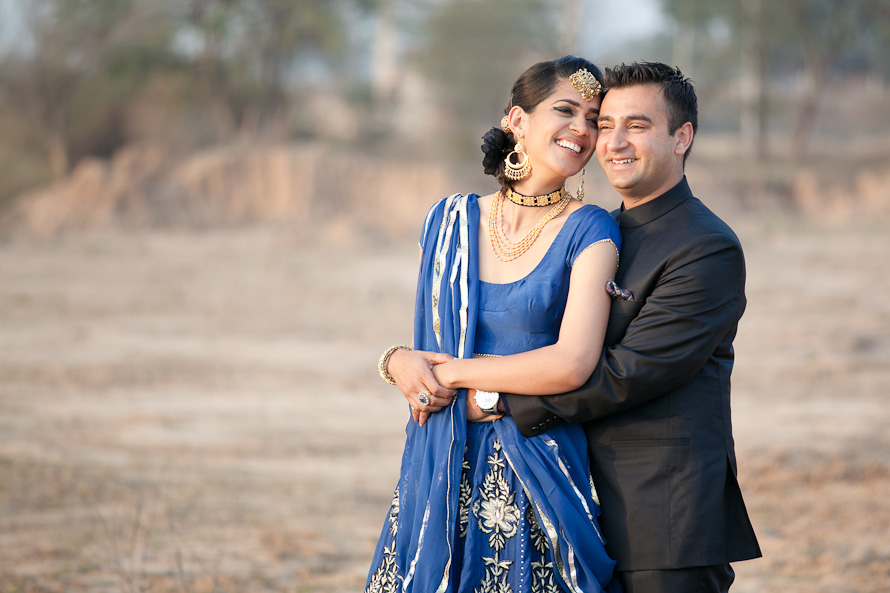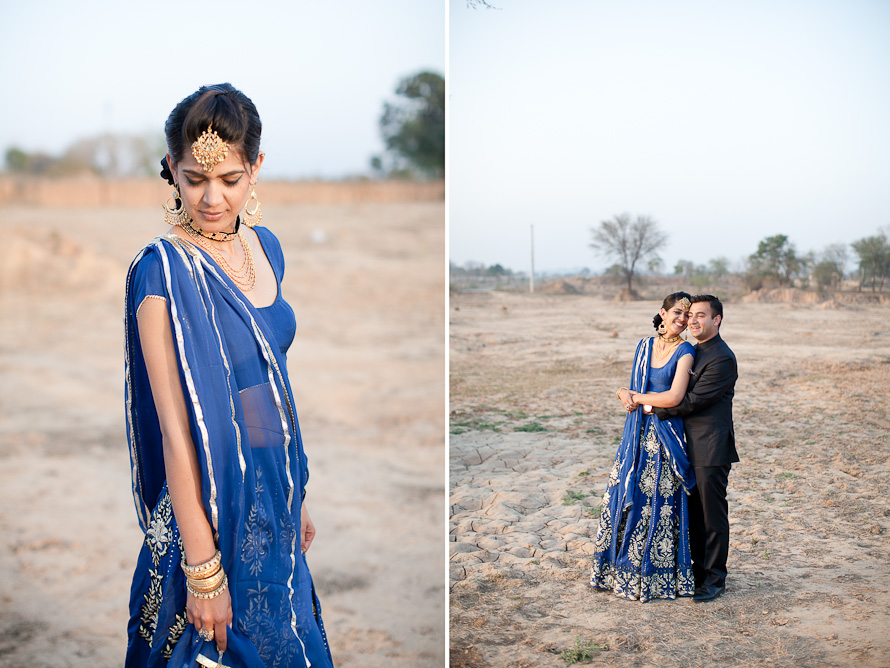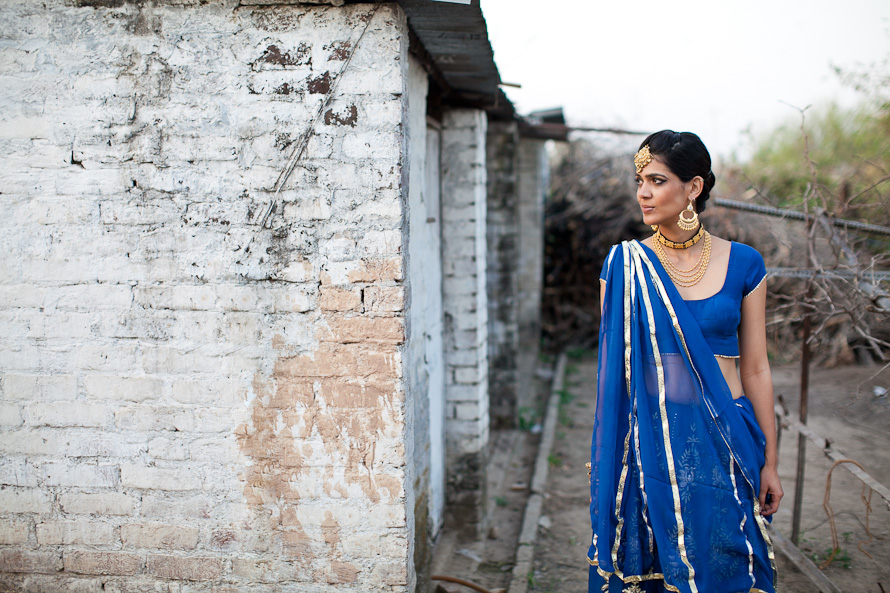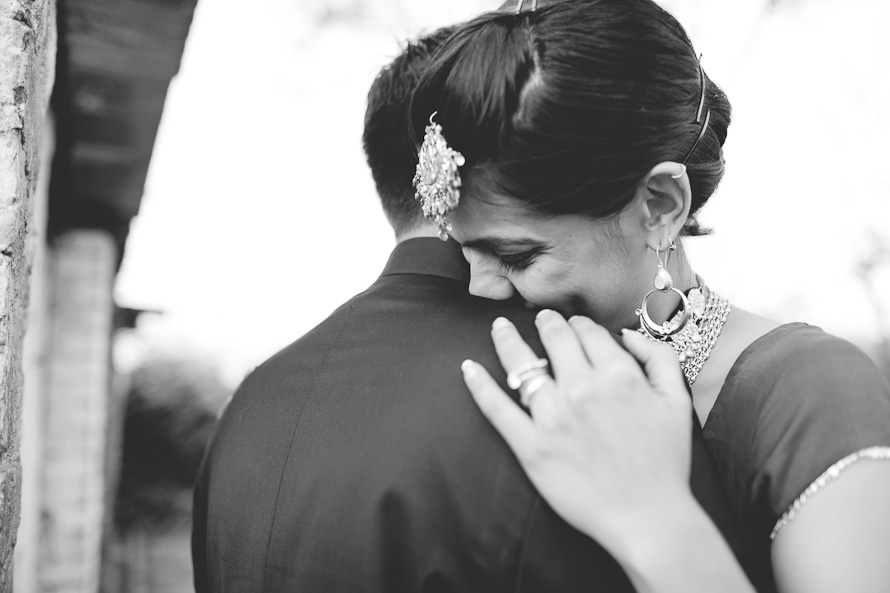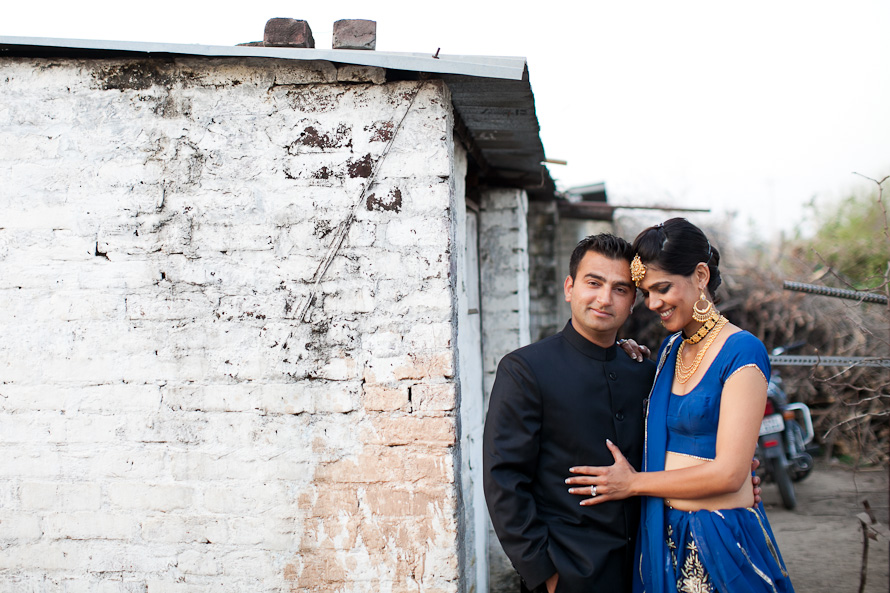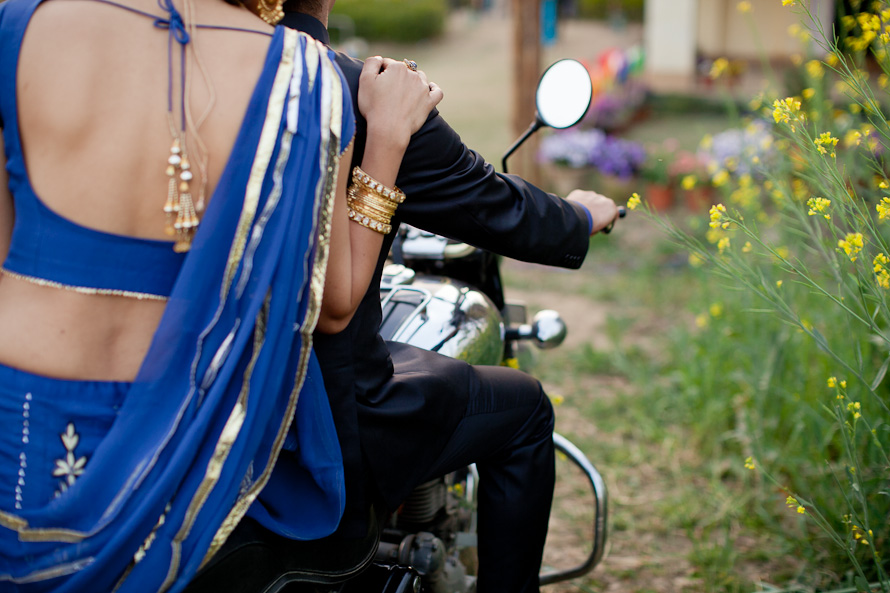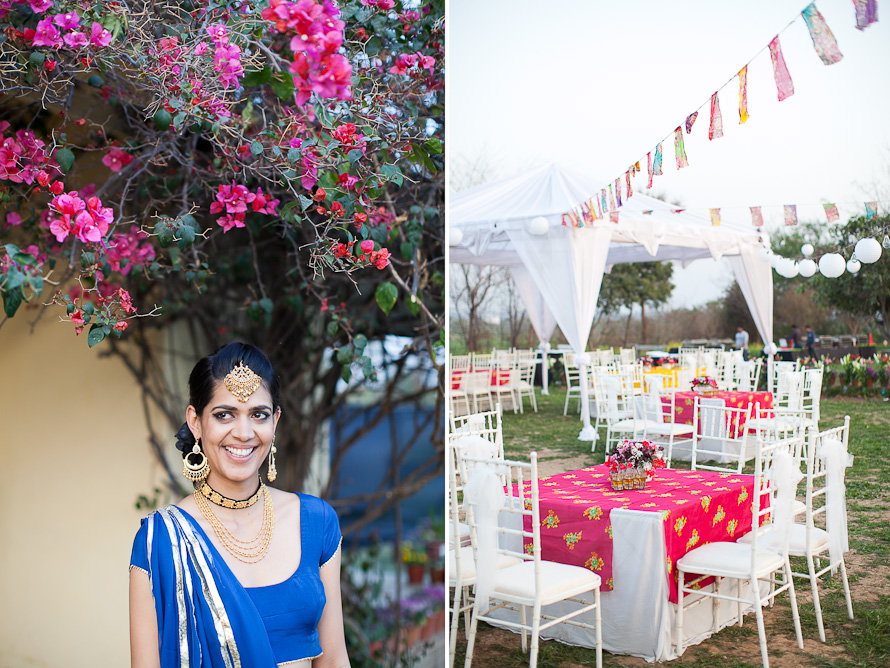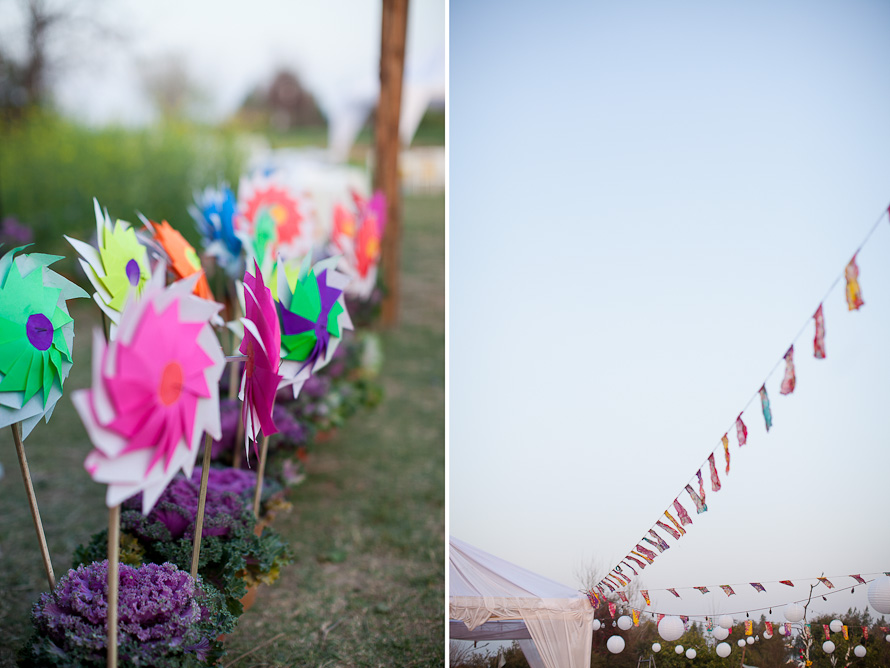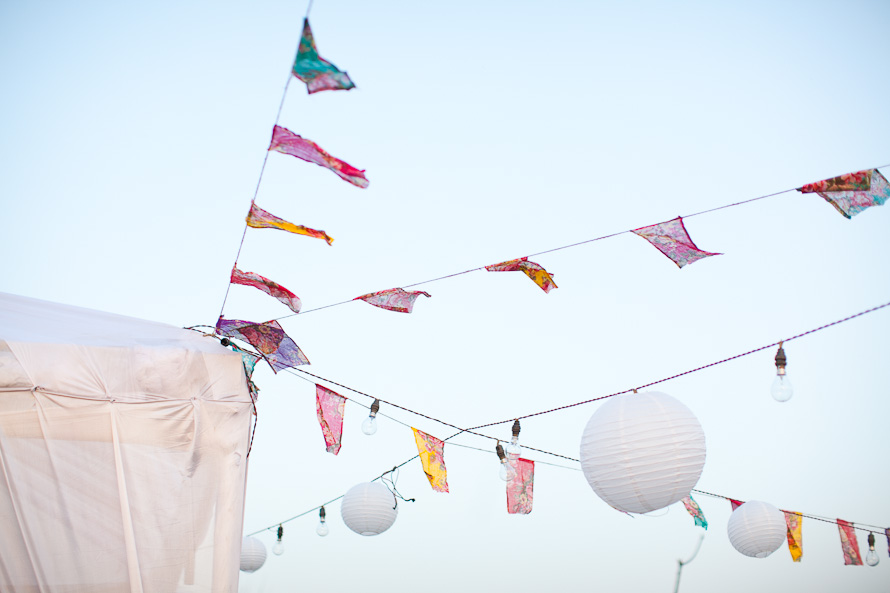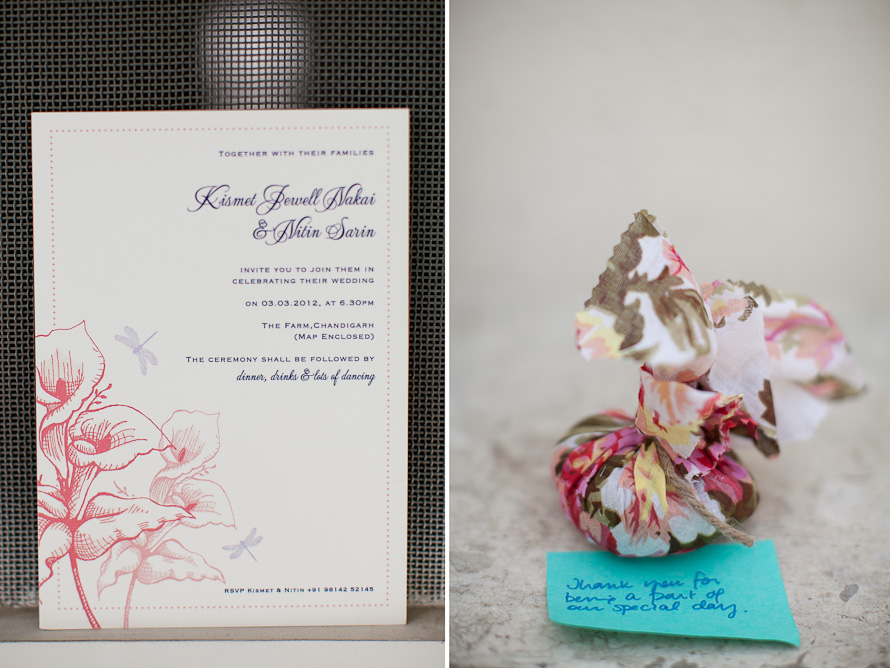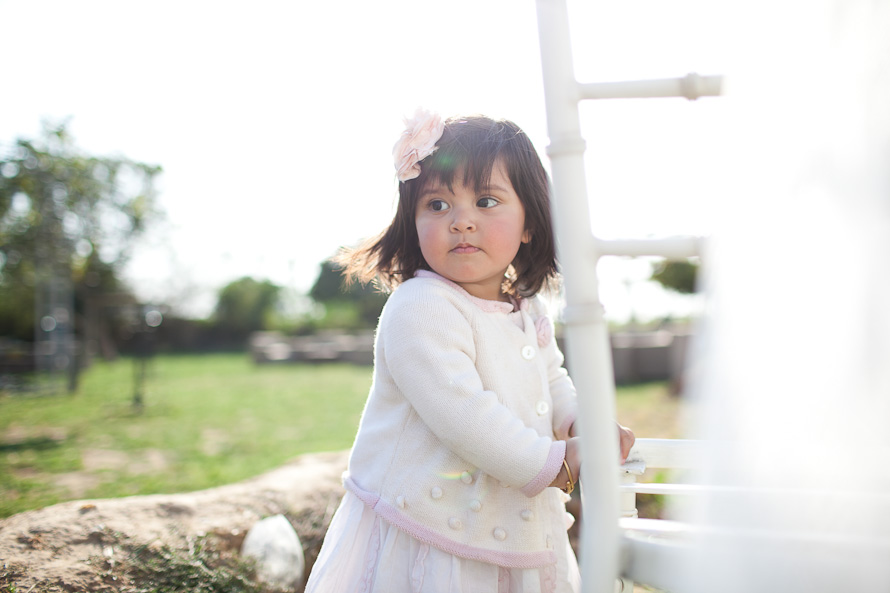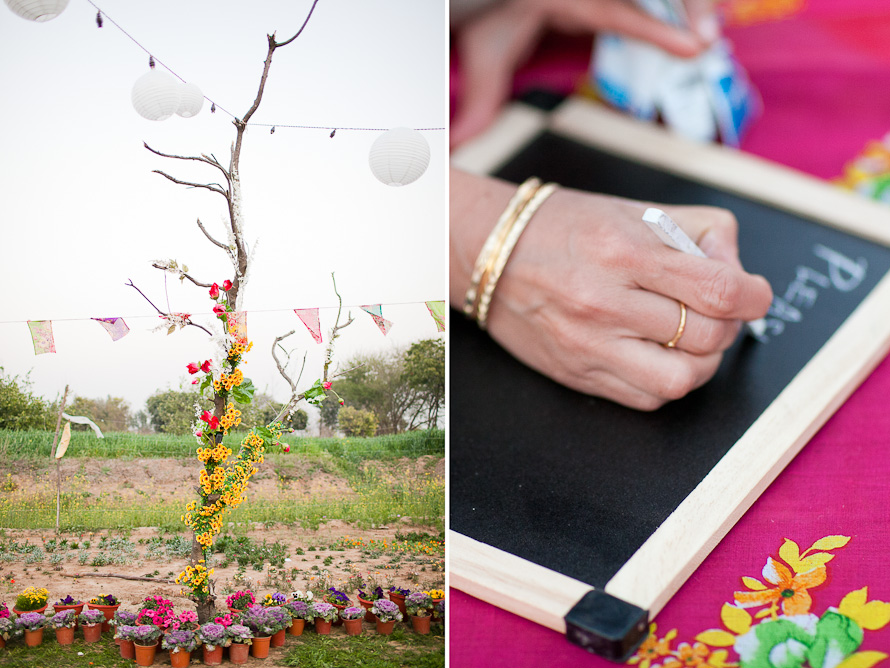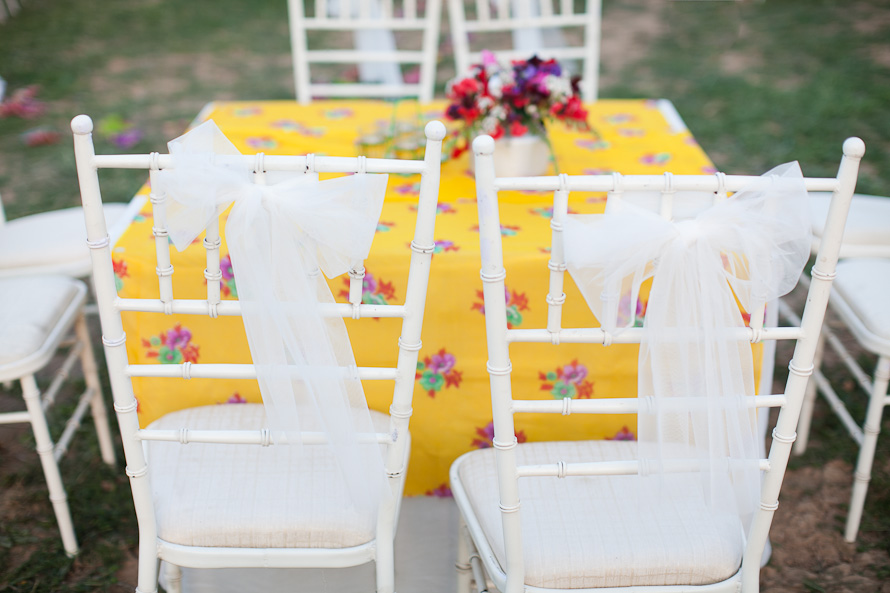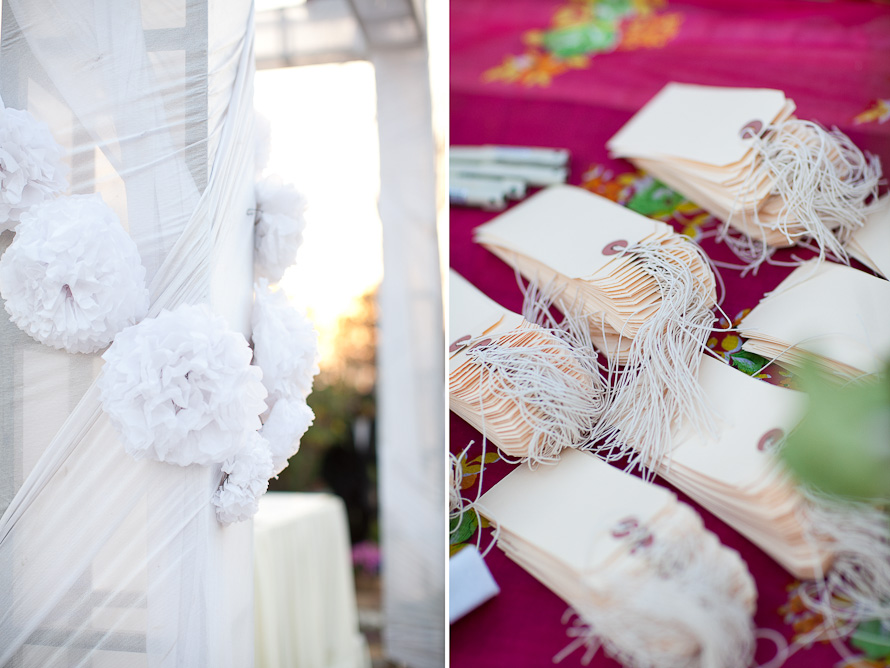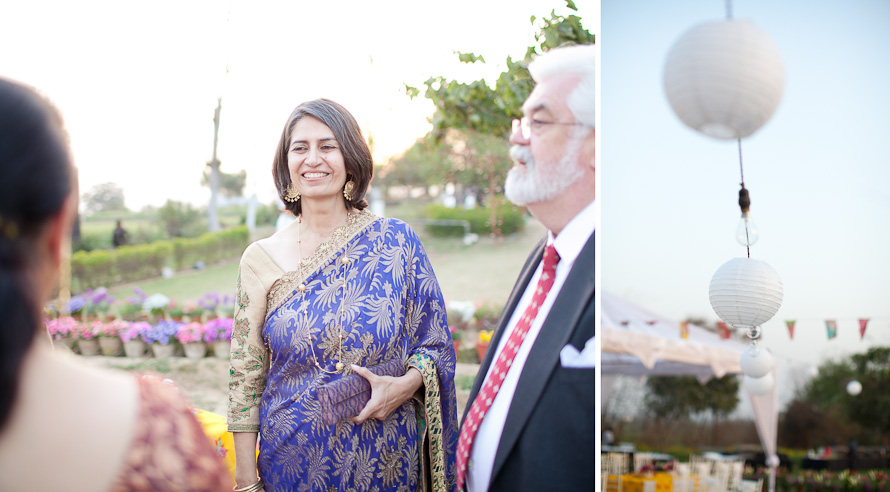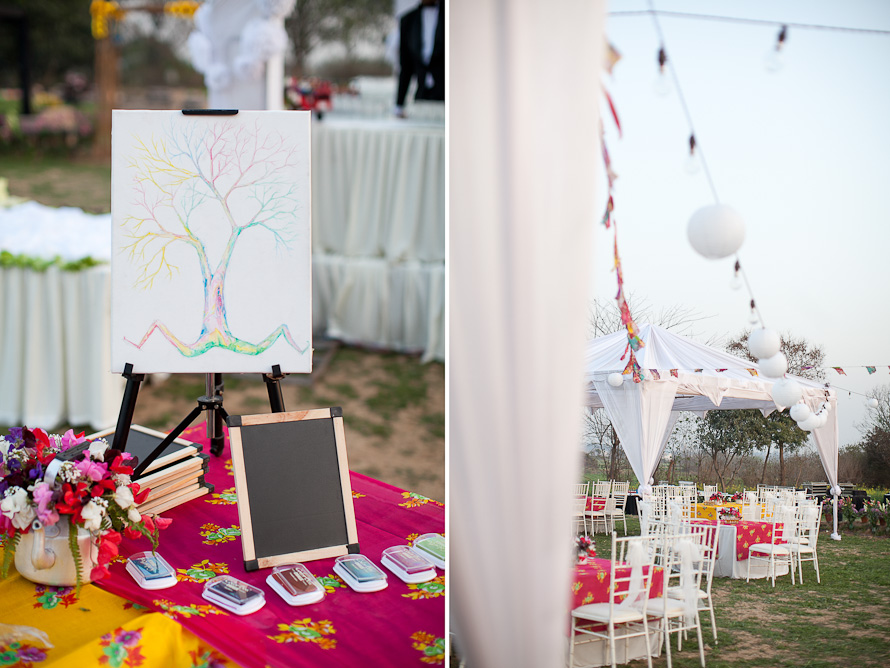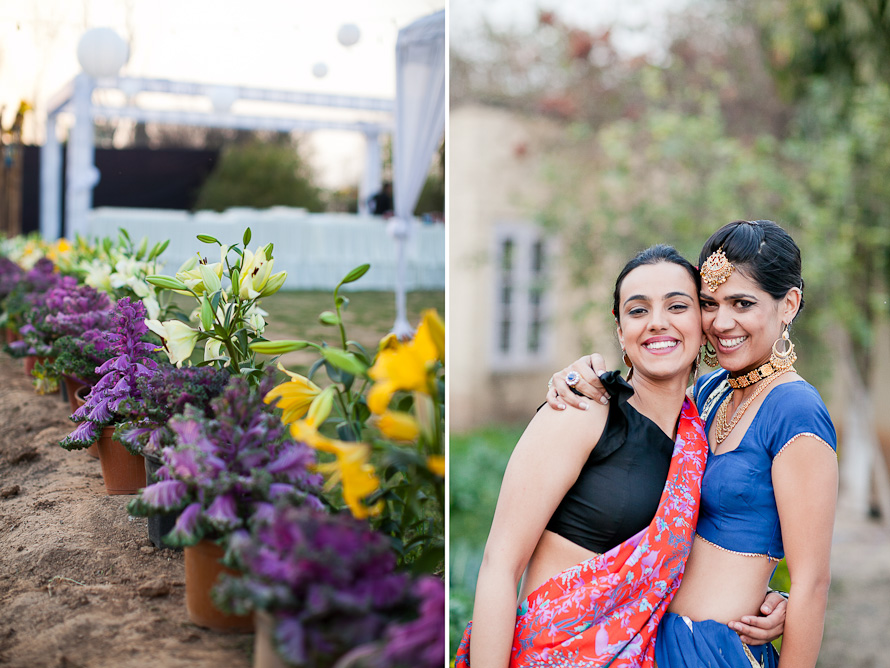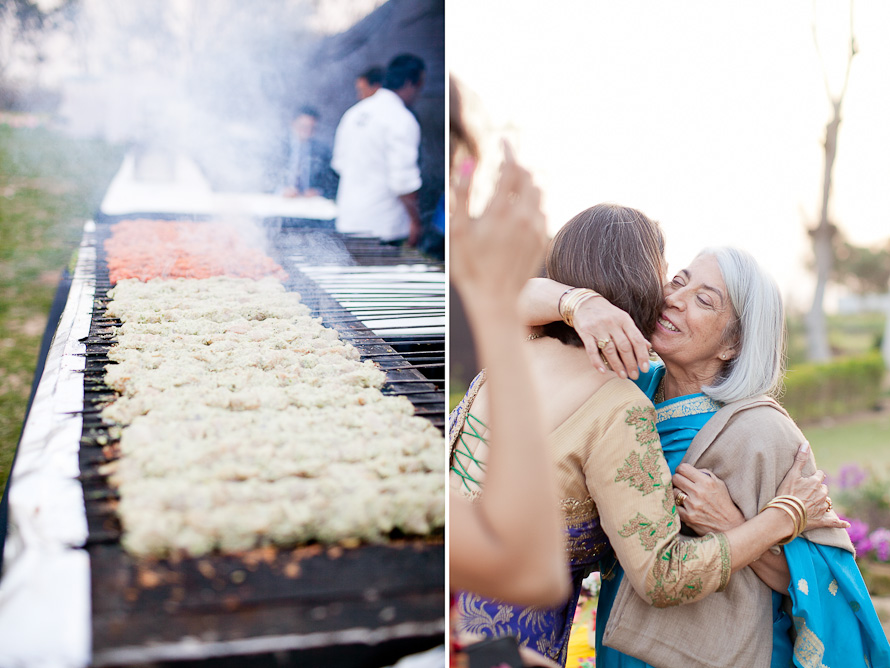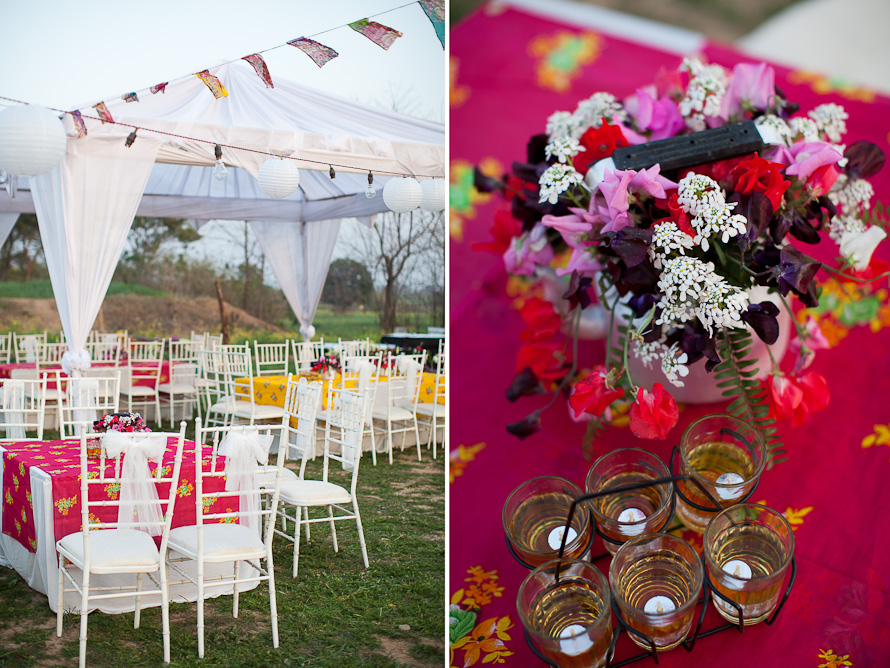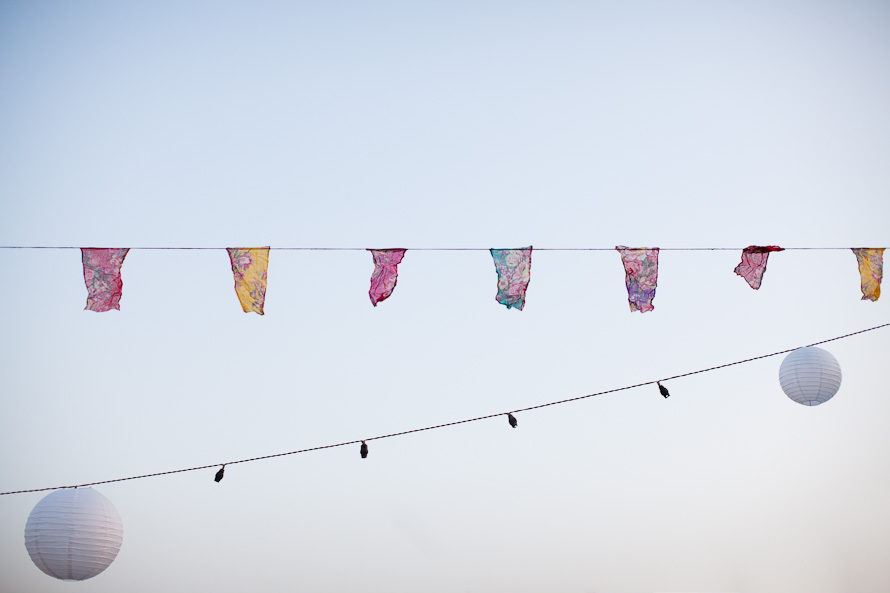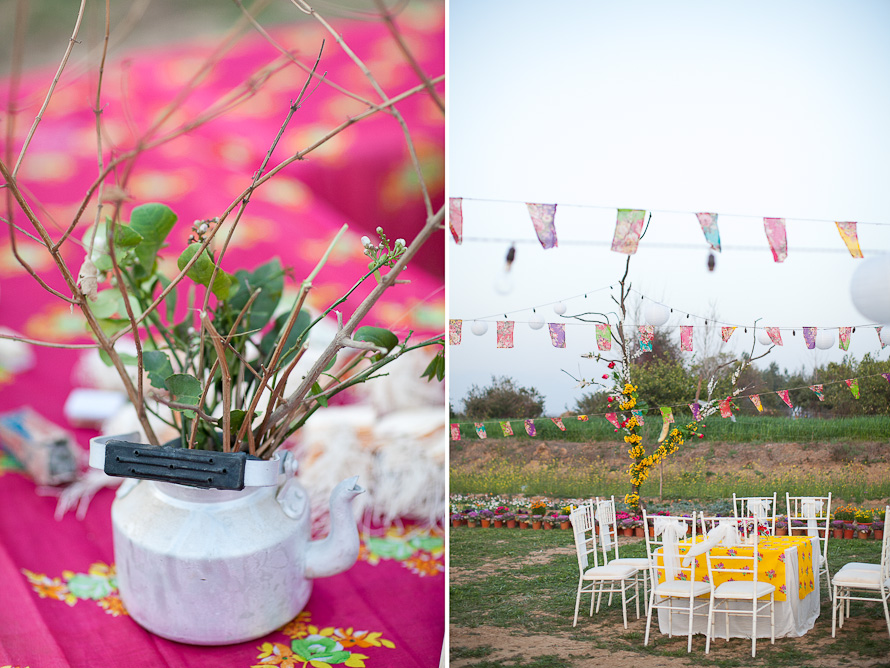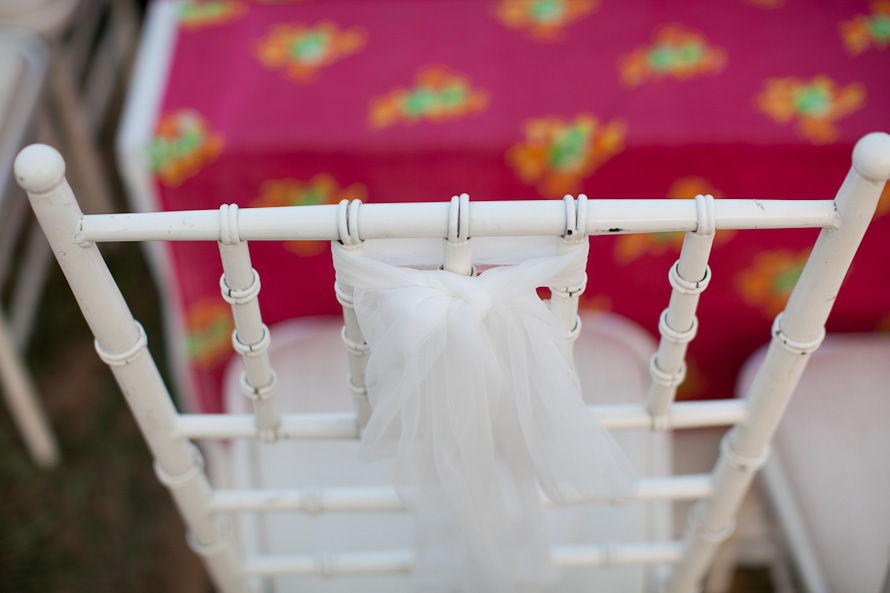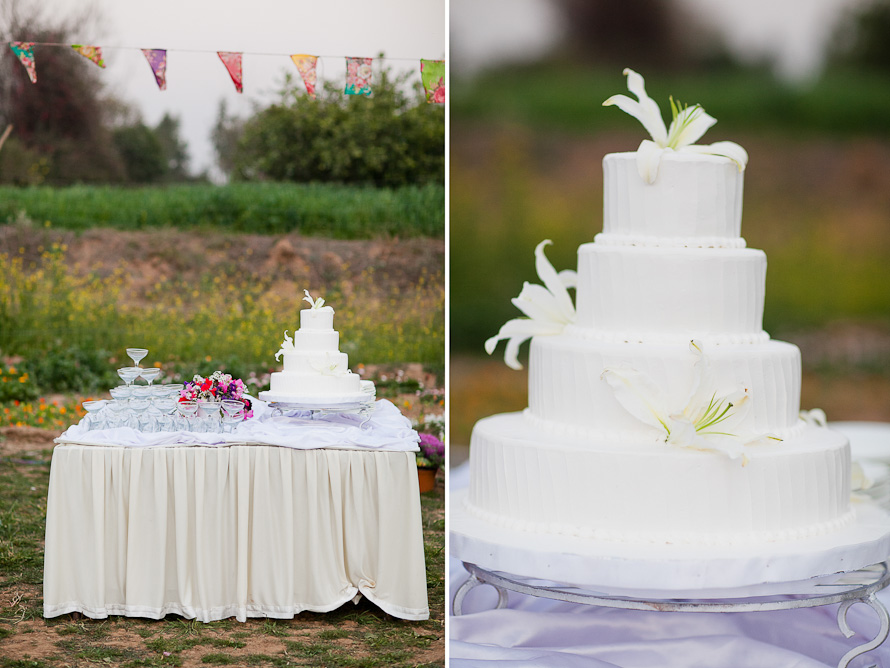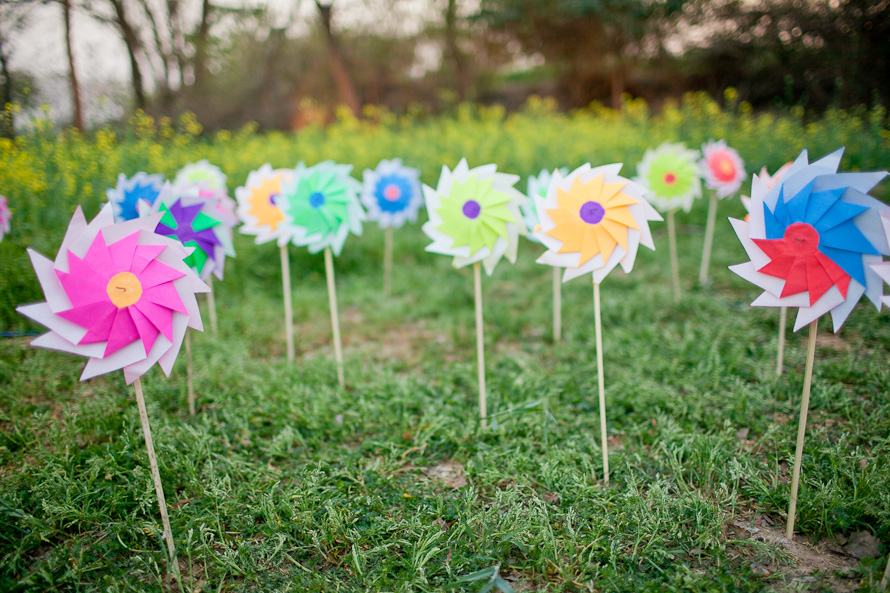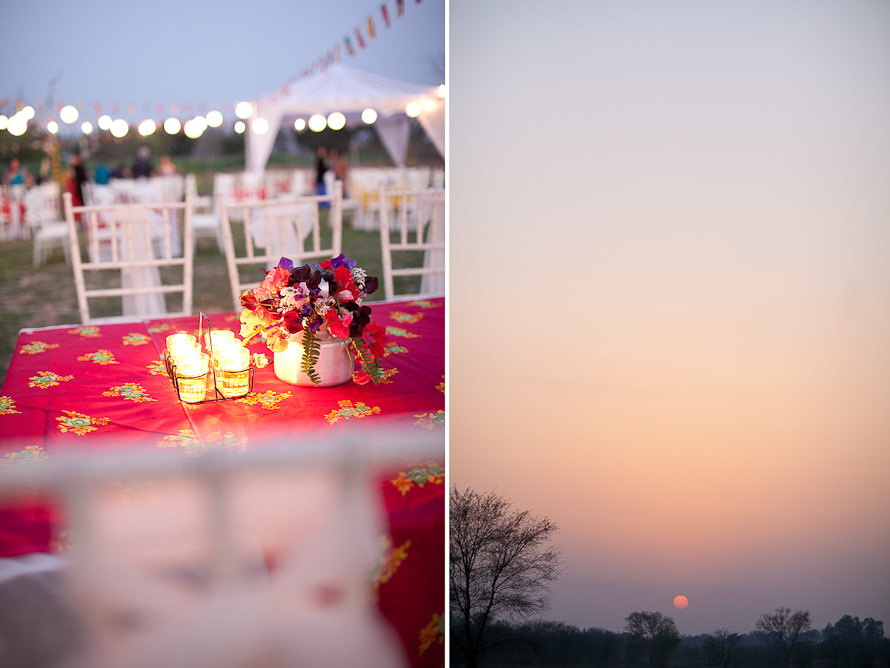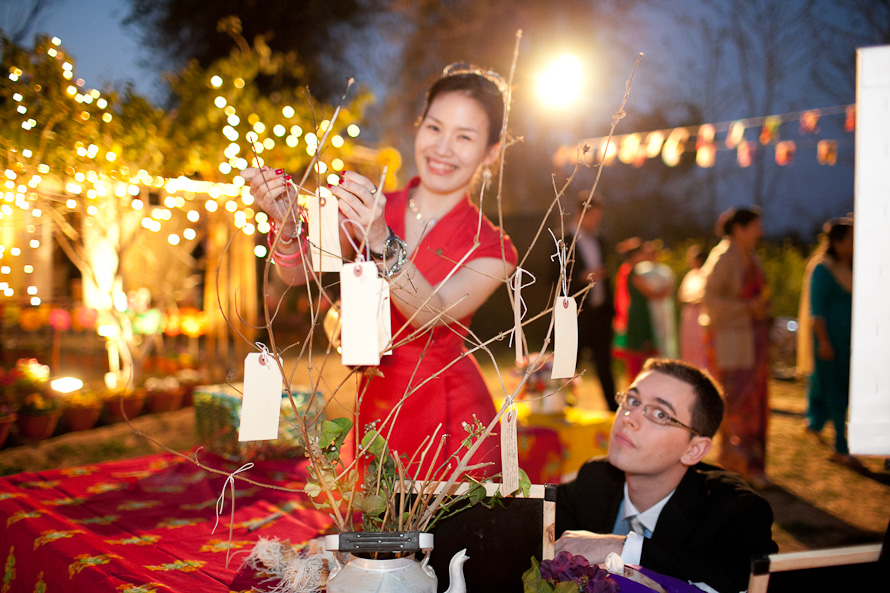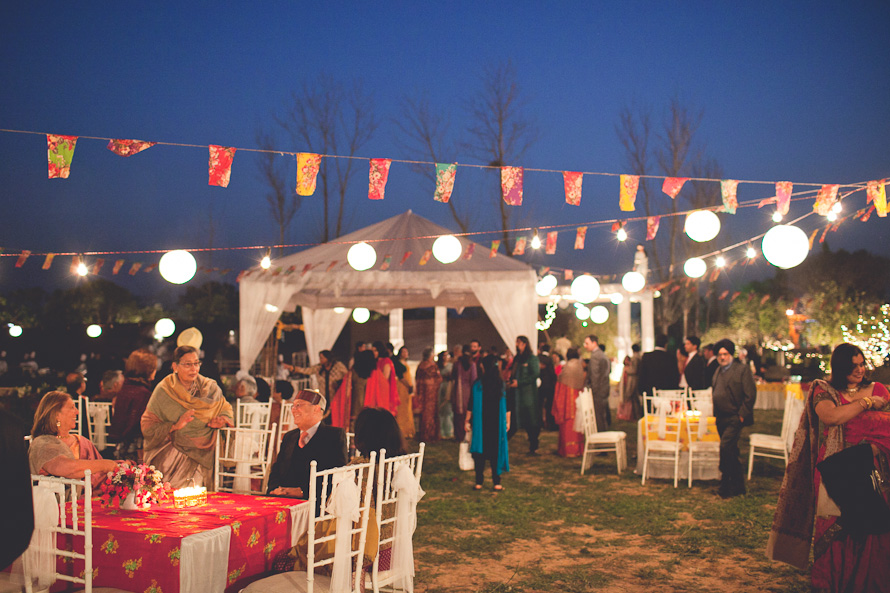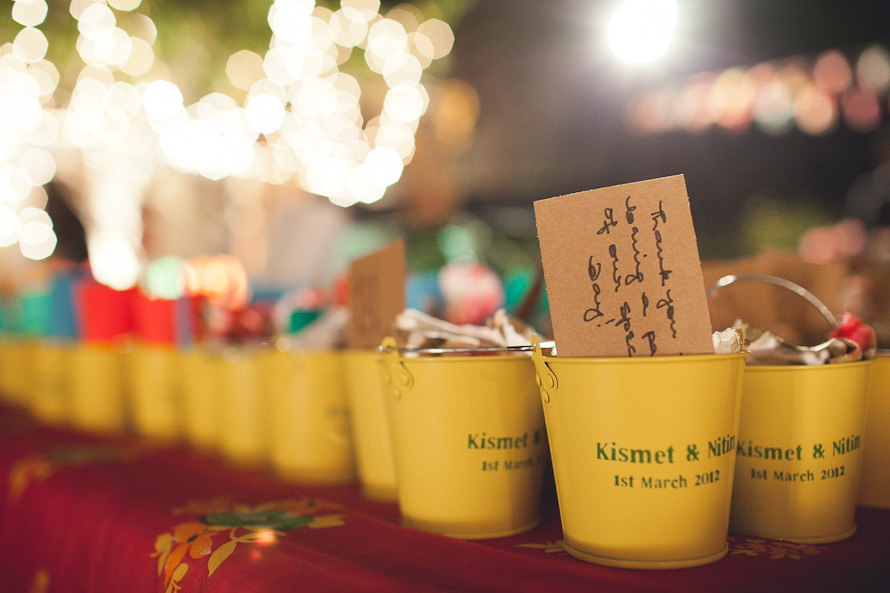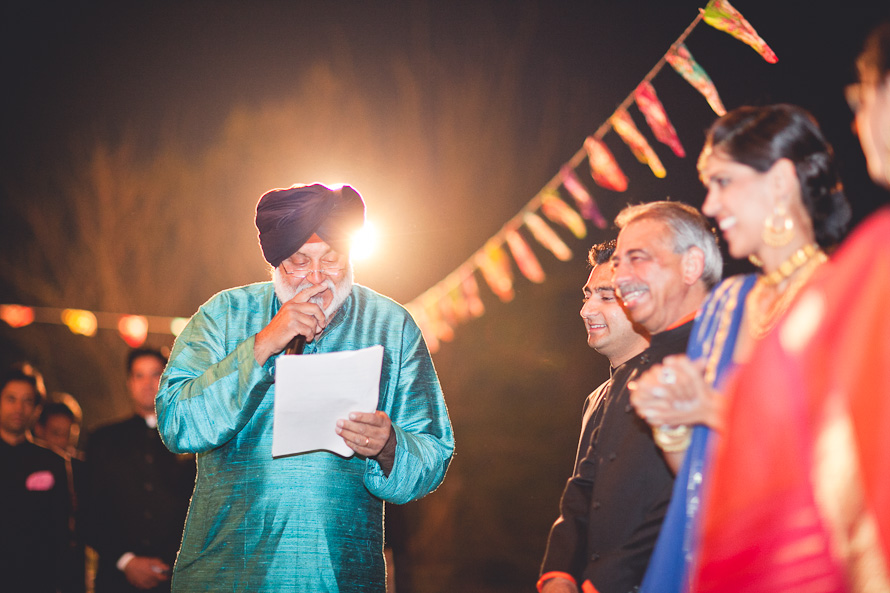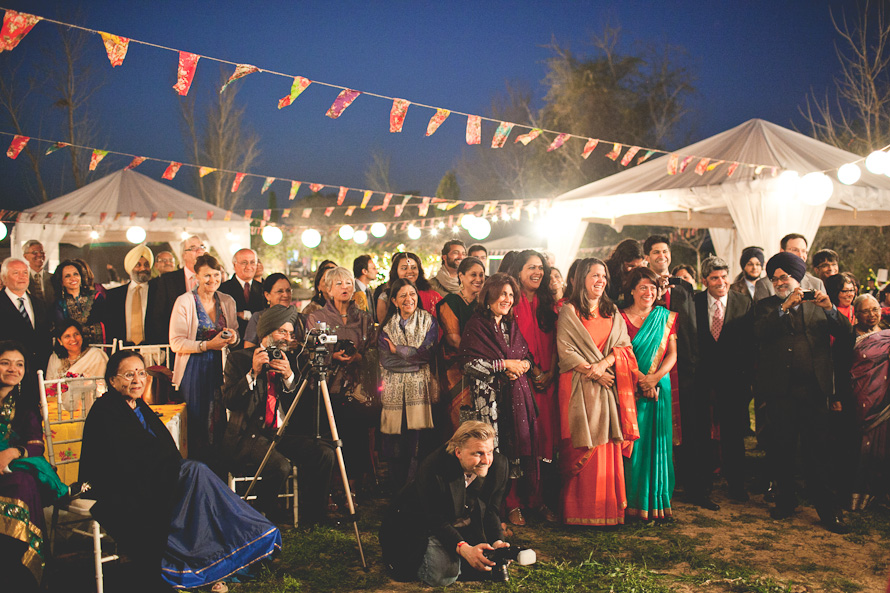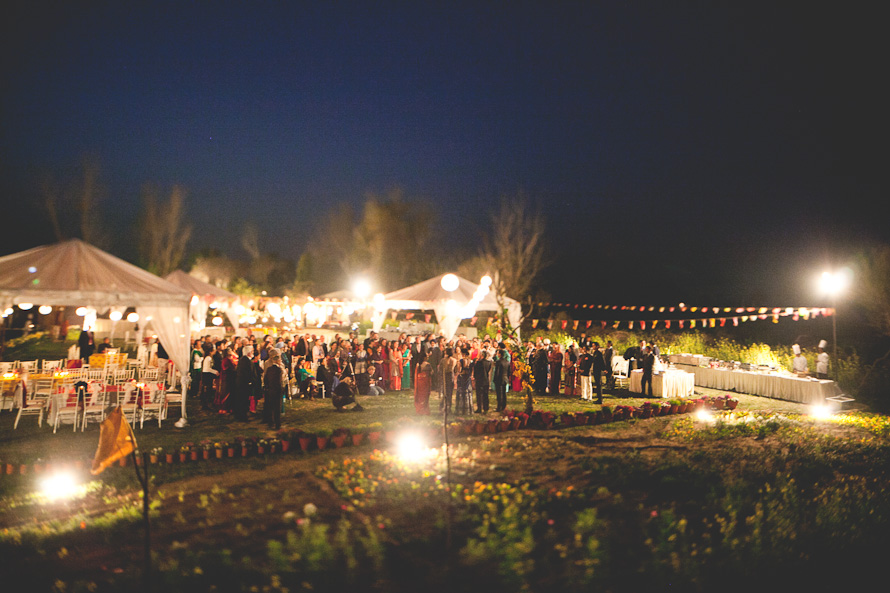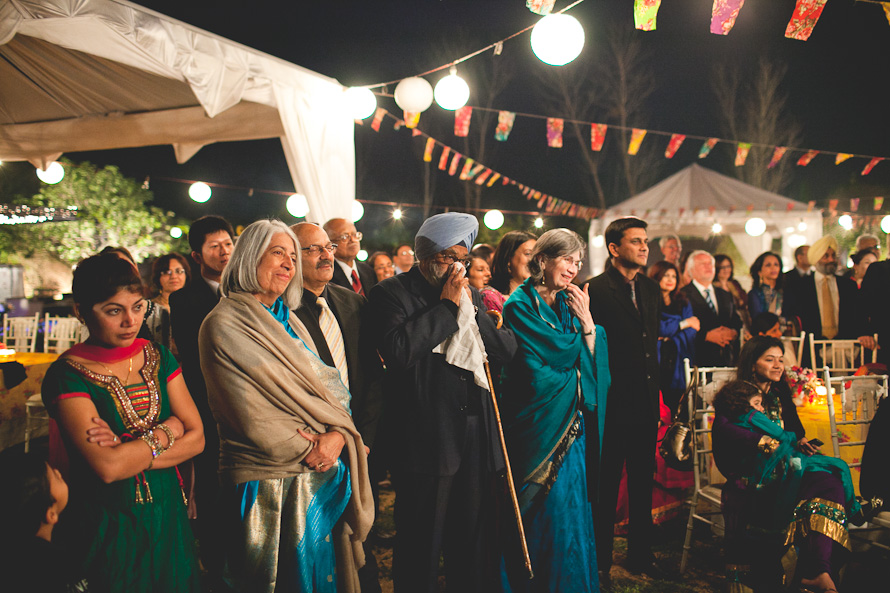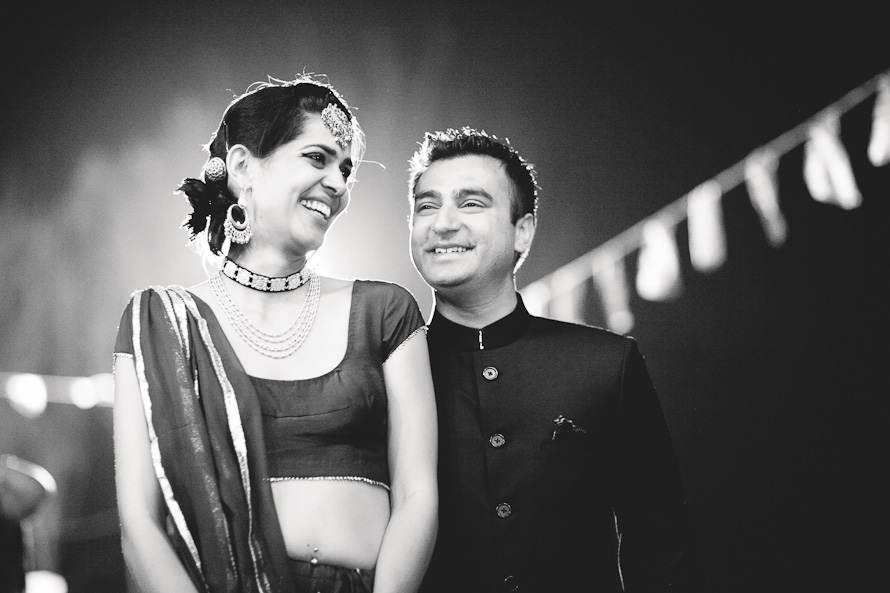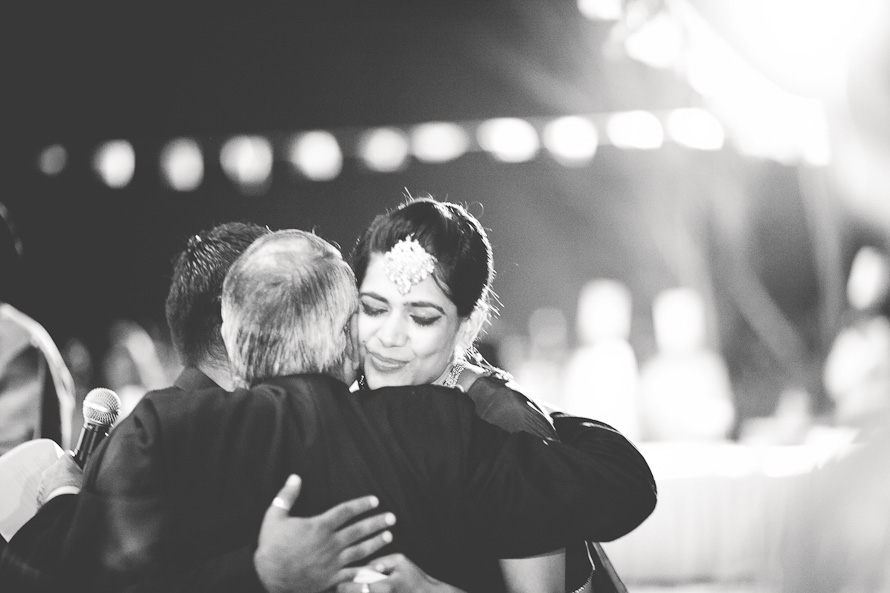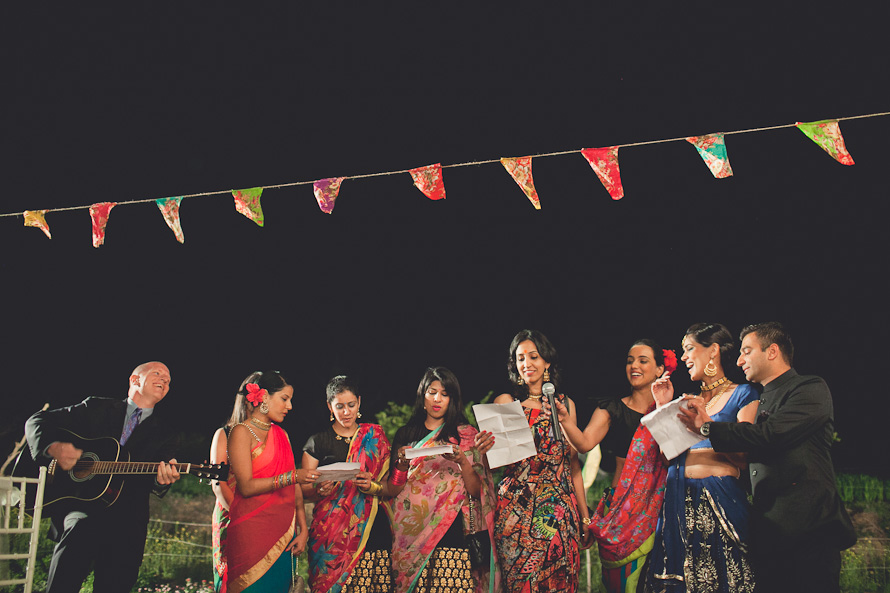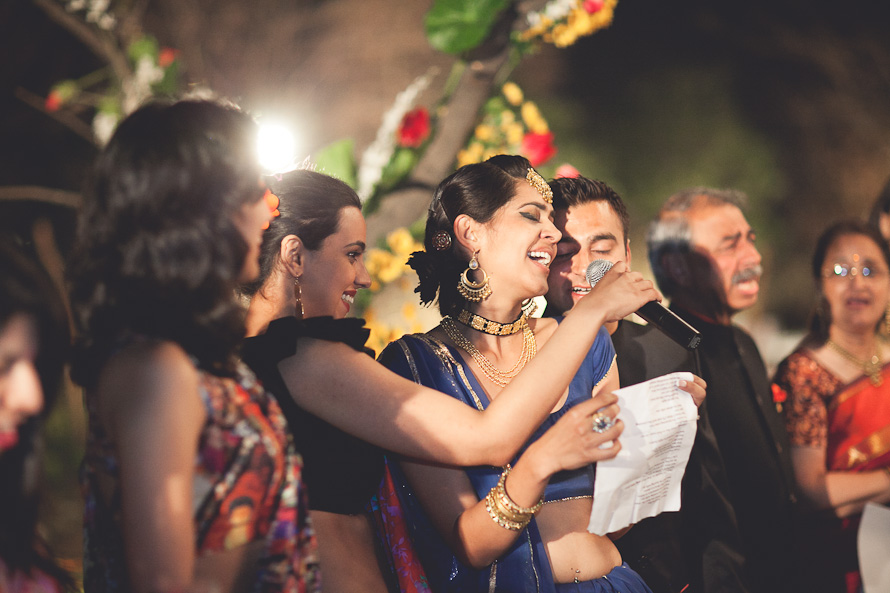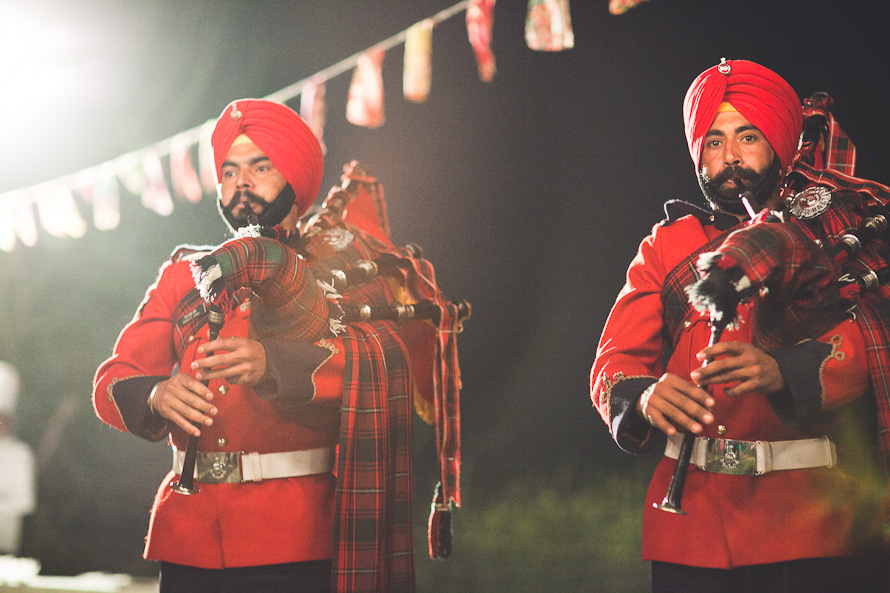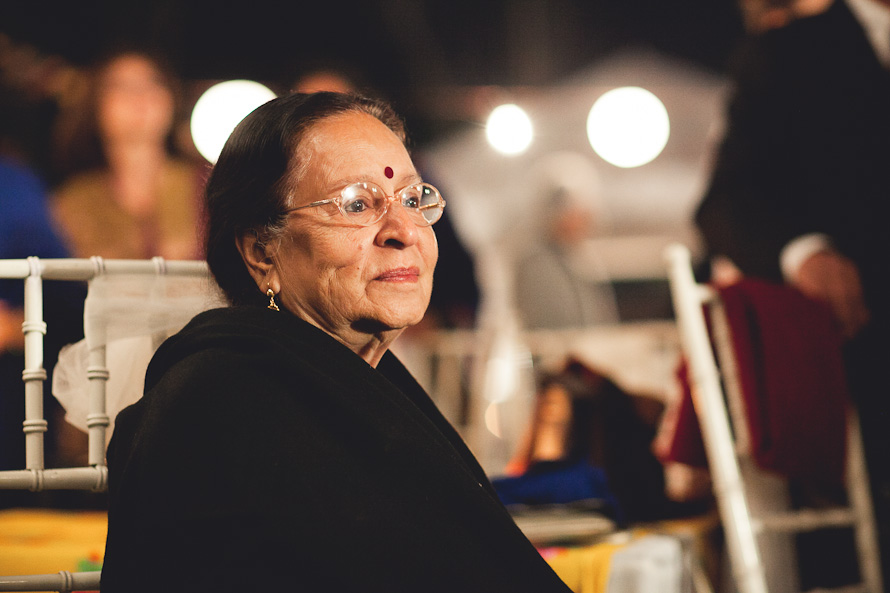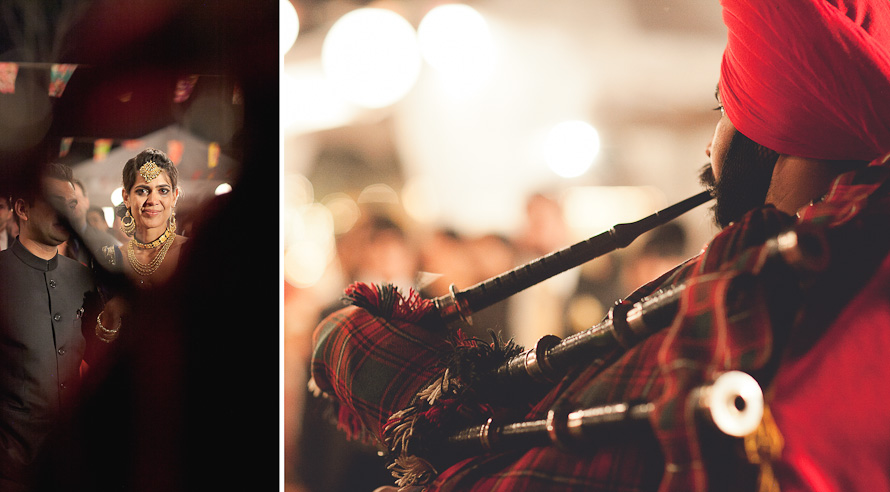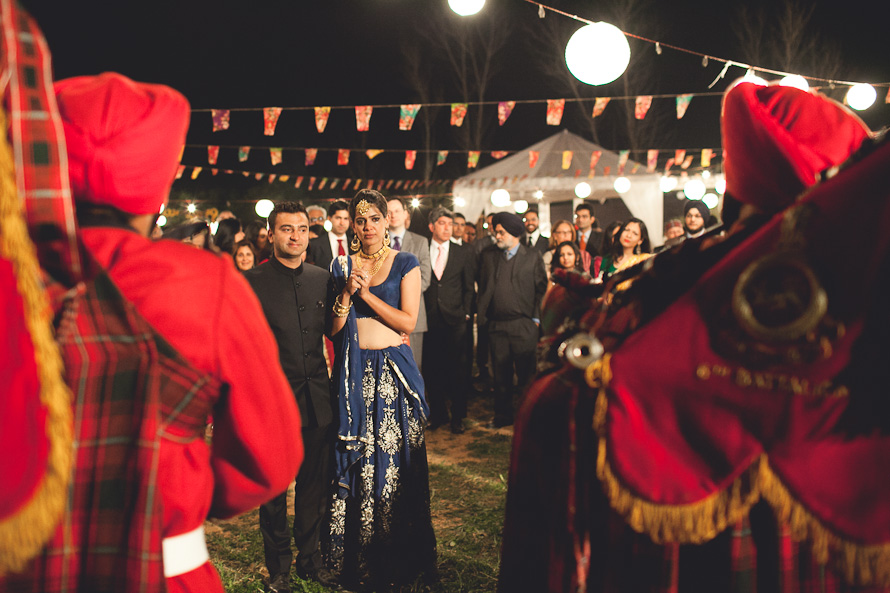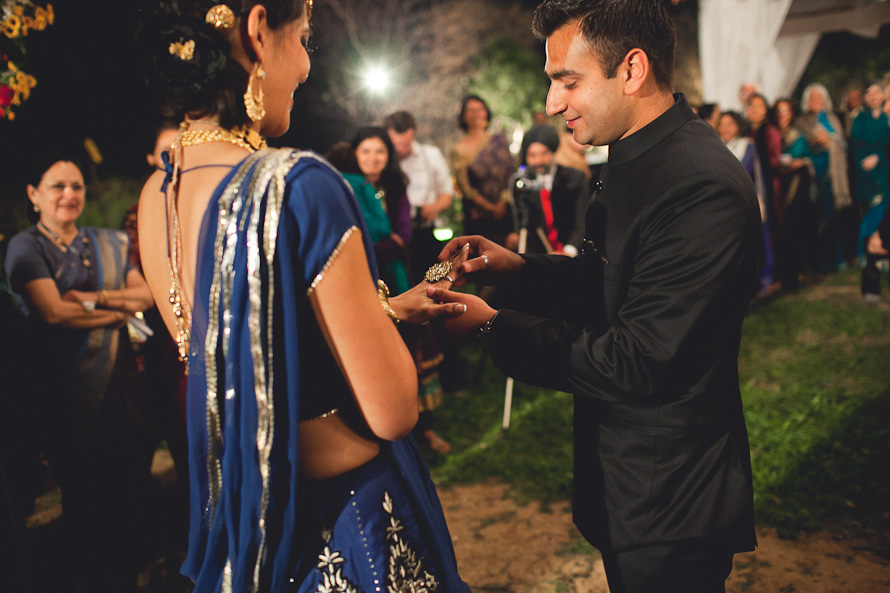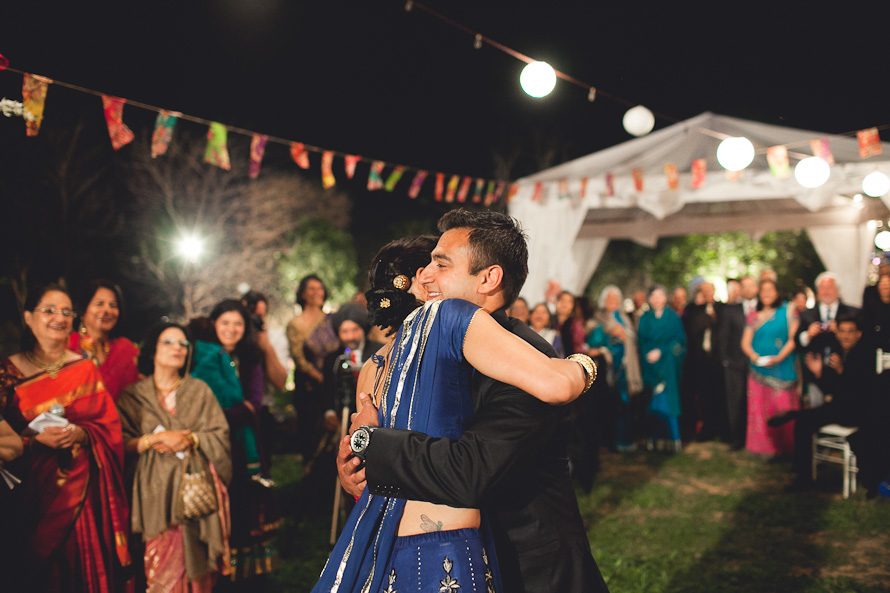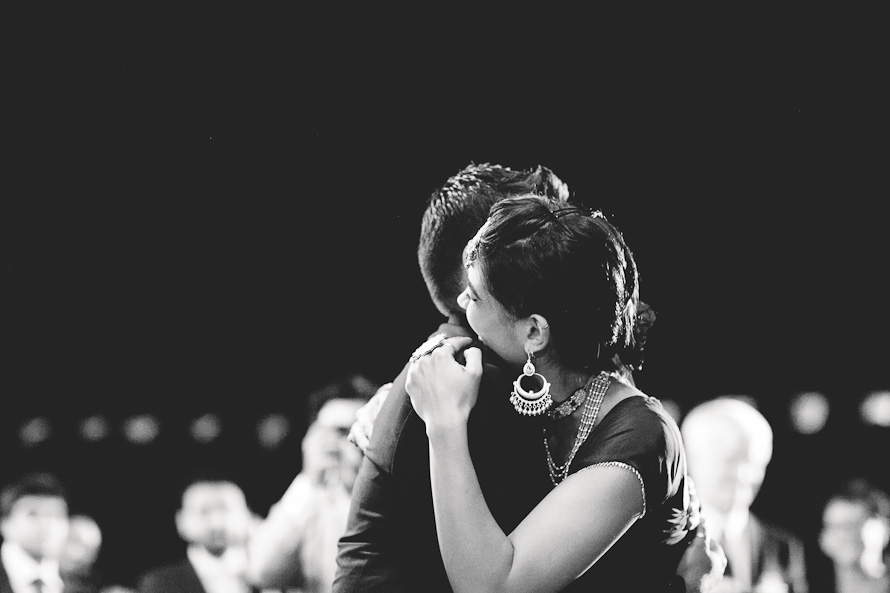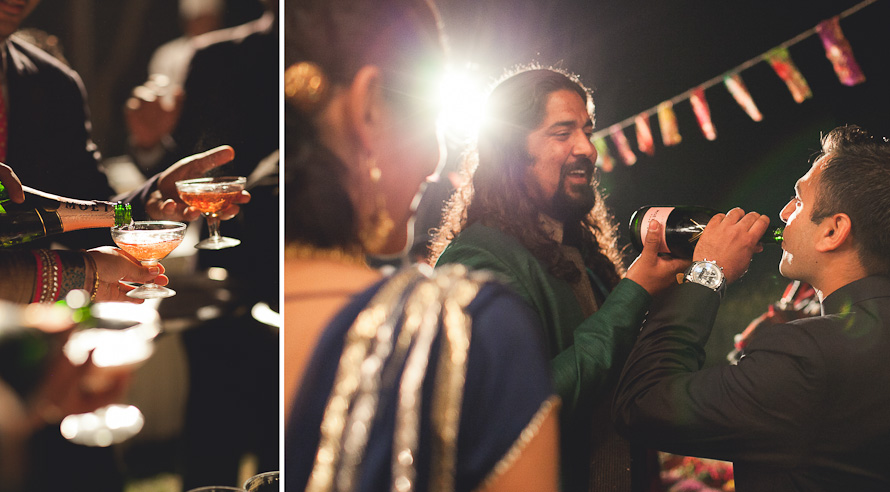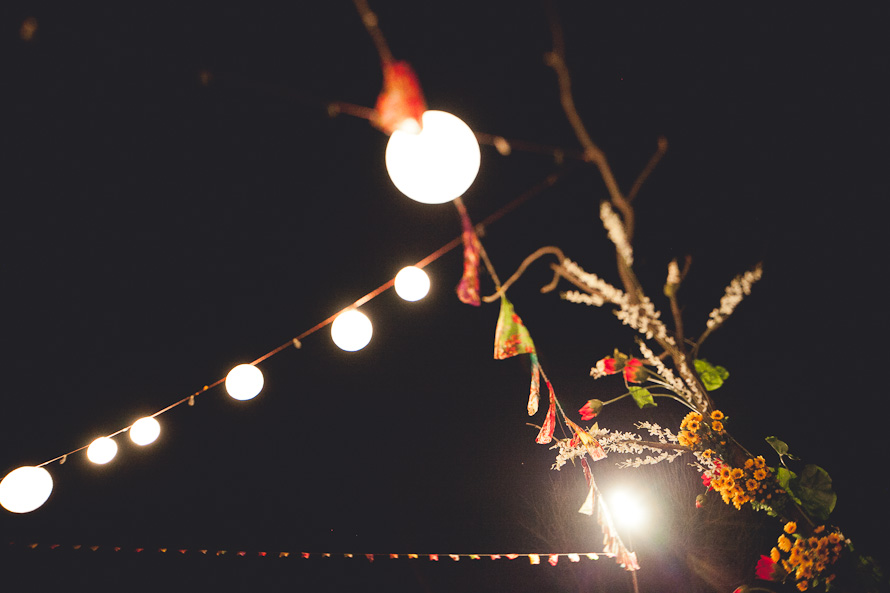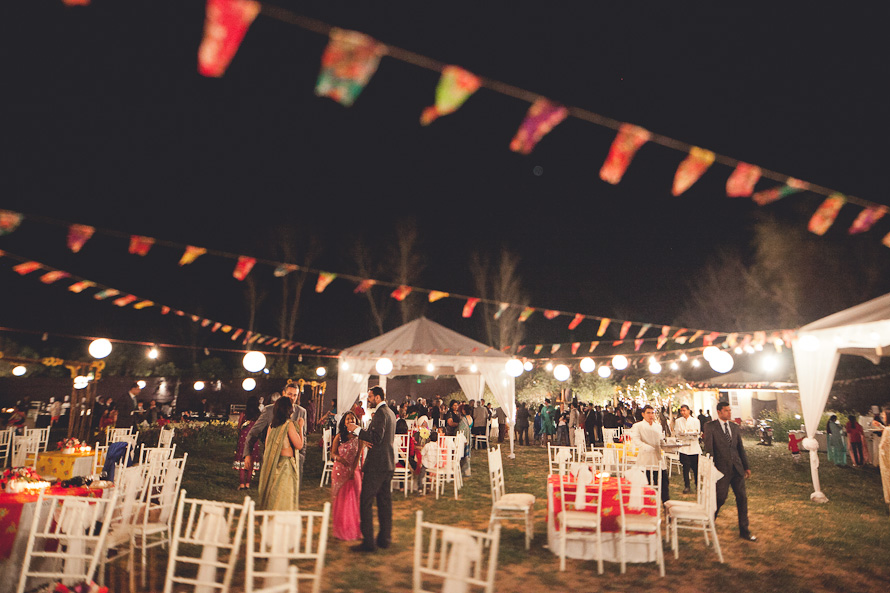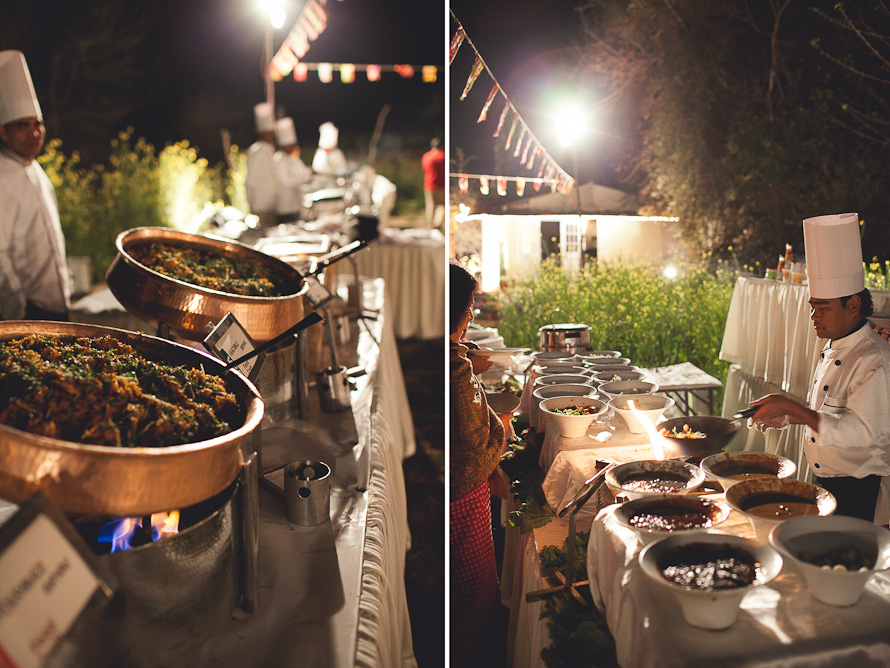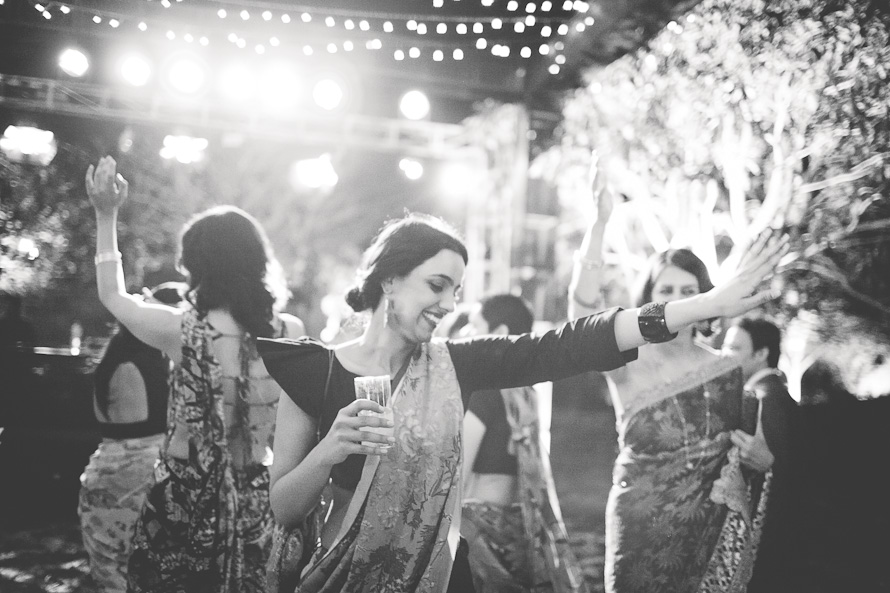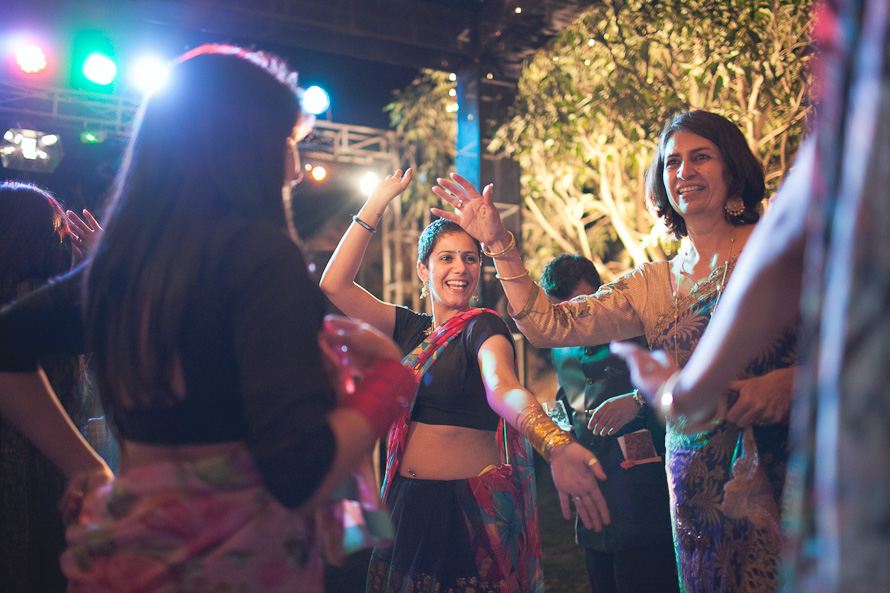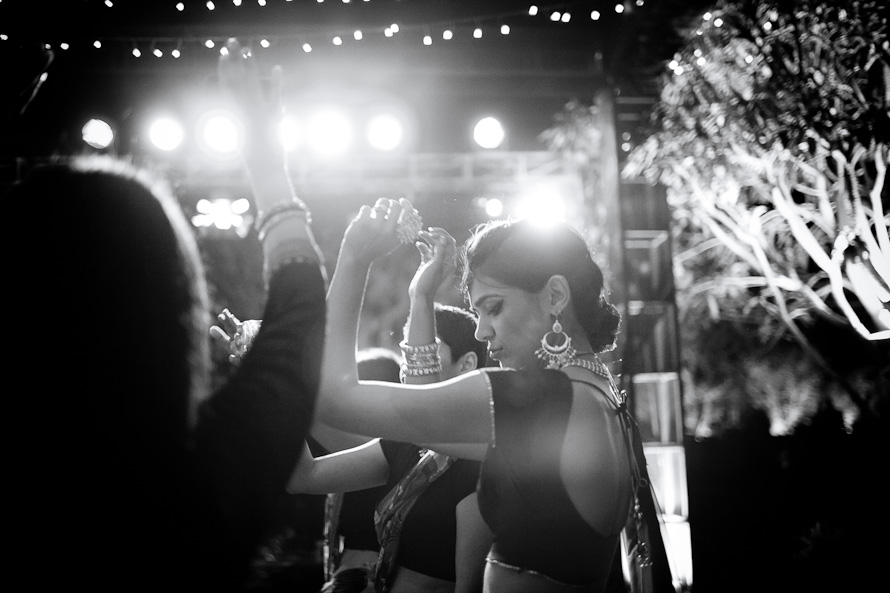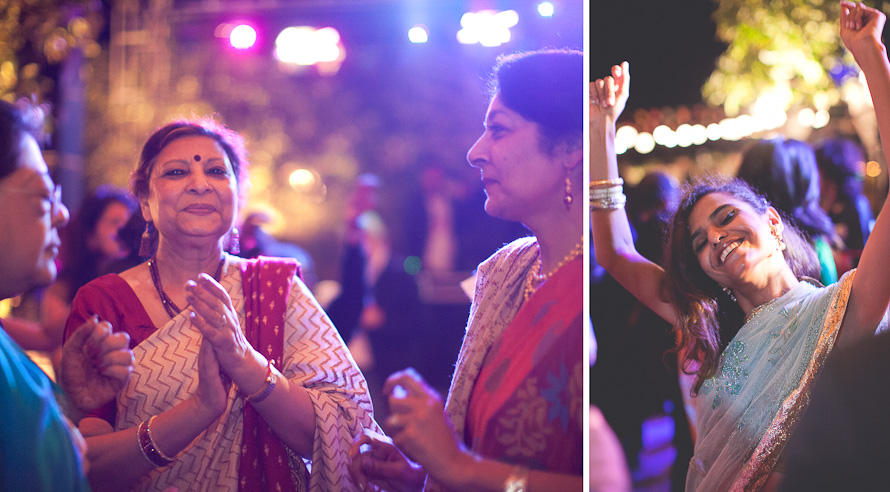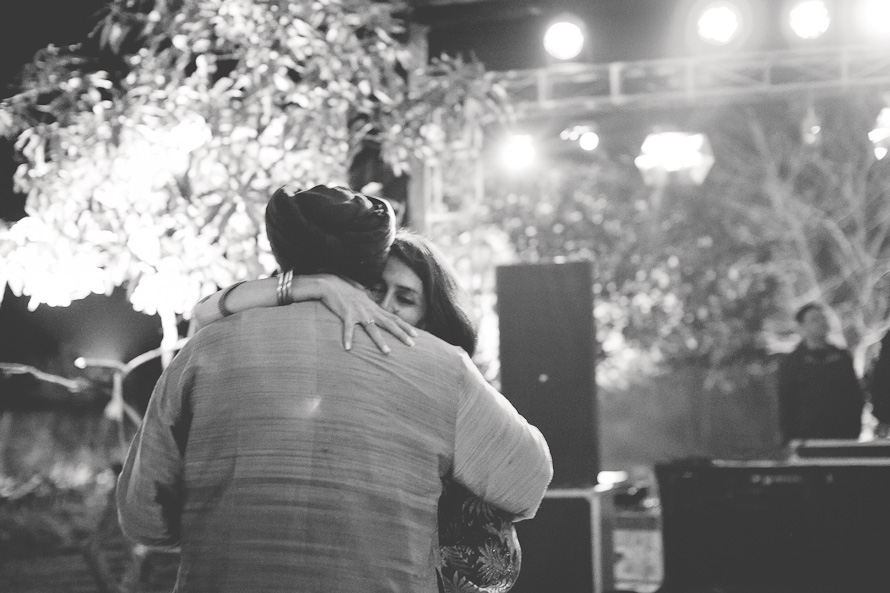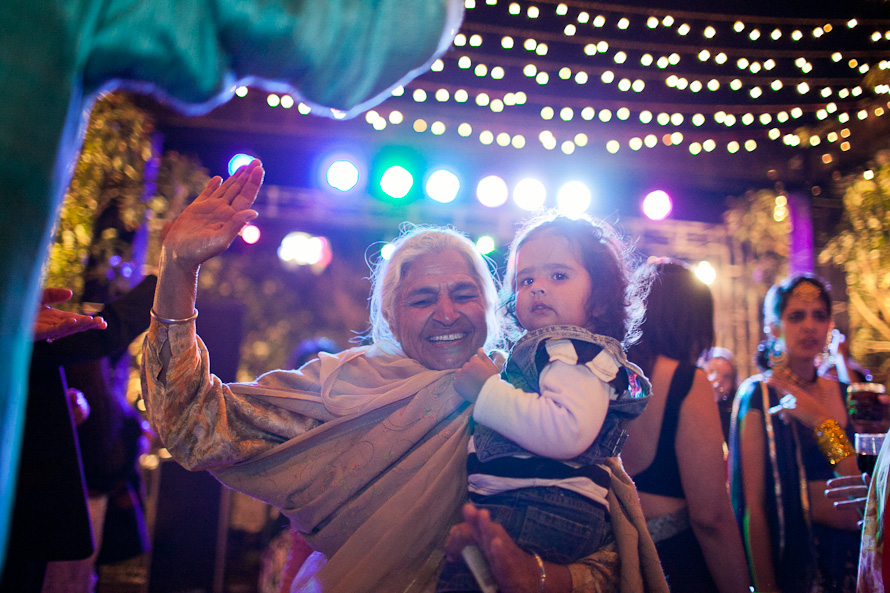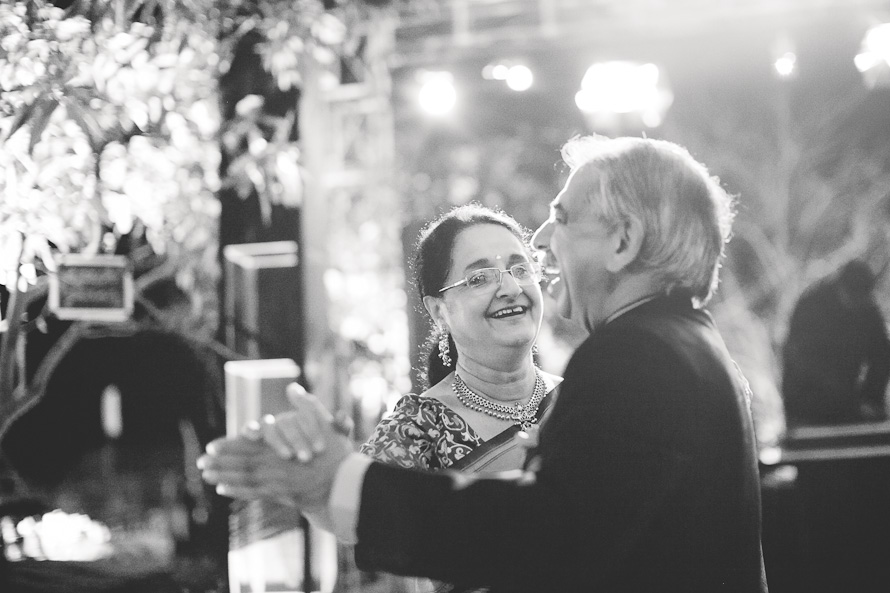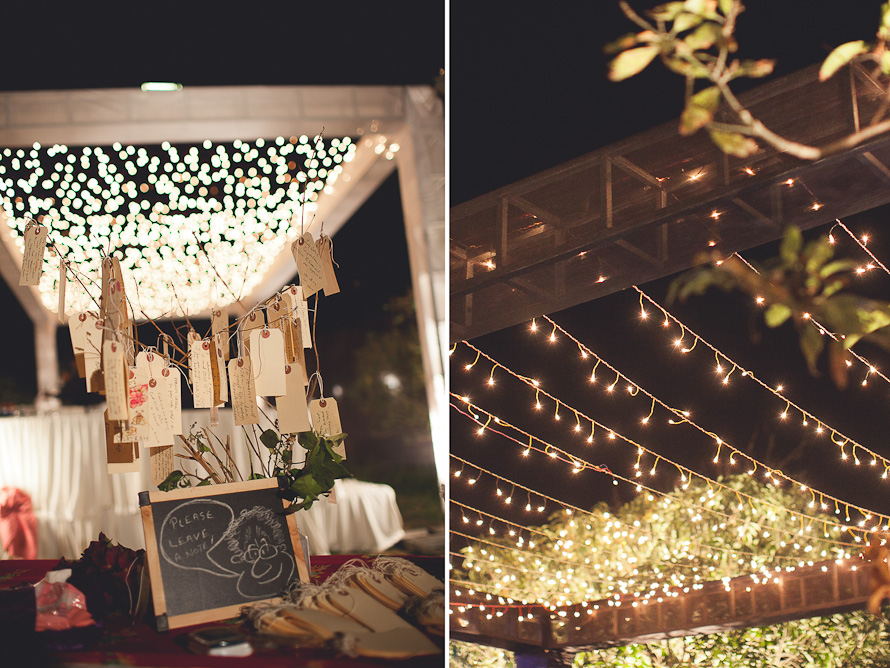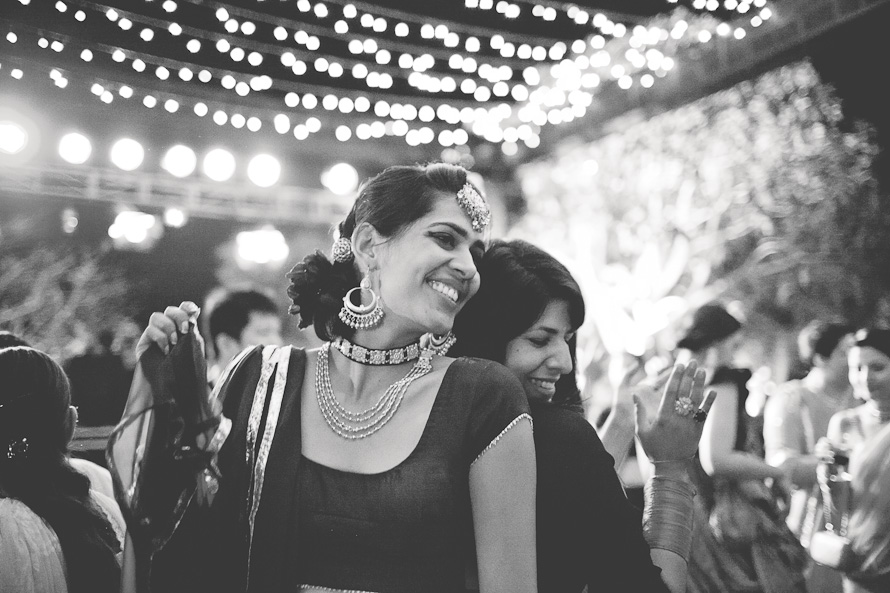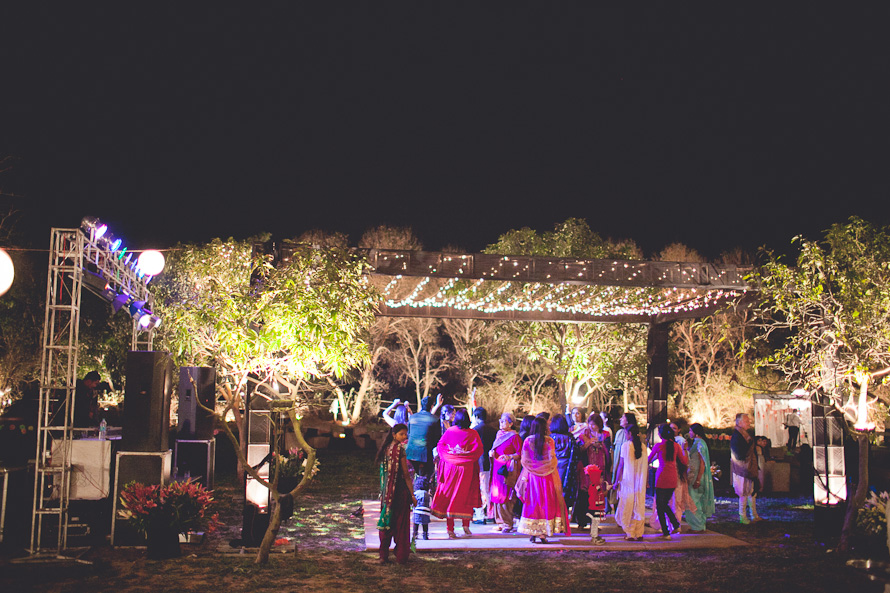 The Indian Candi Funbox
We also took care of the funbox and we just love the group shots our Indian friends took in there (technical part only)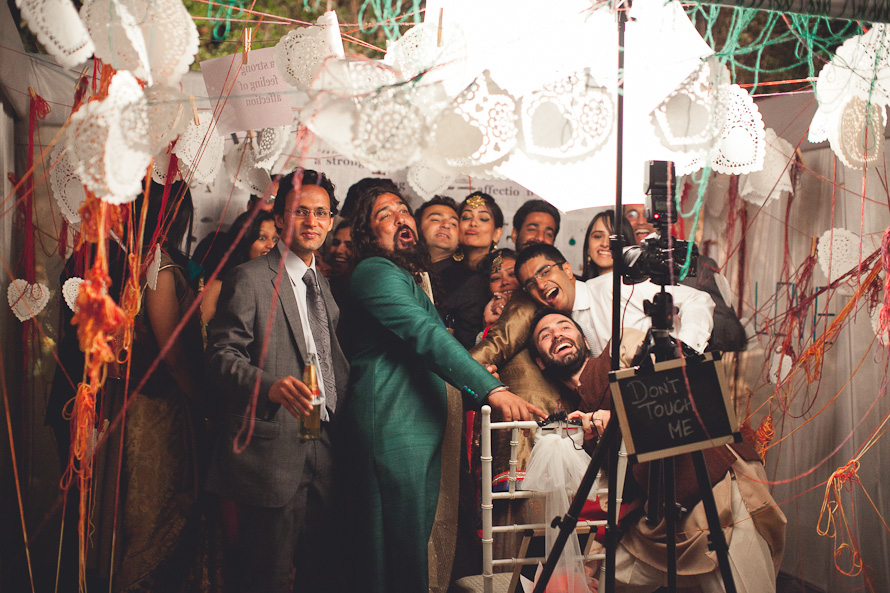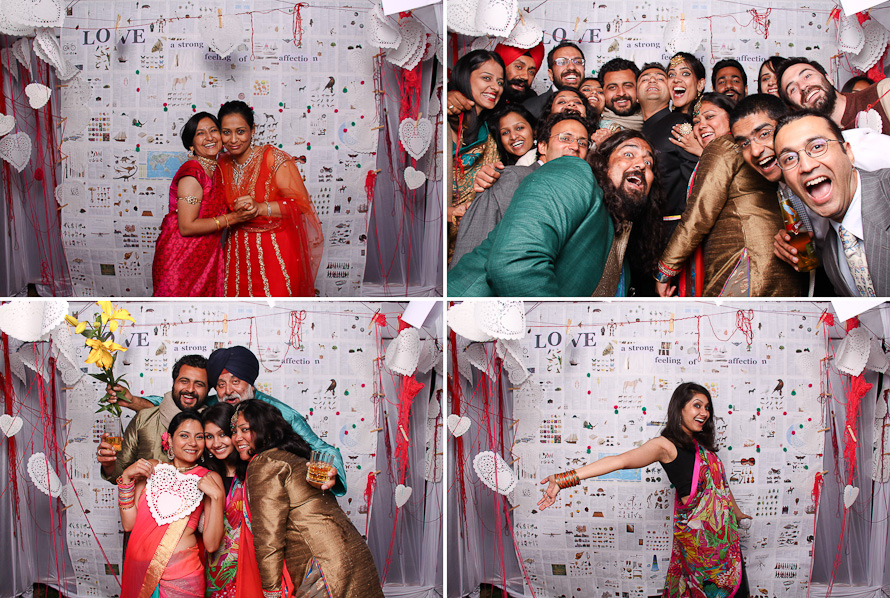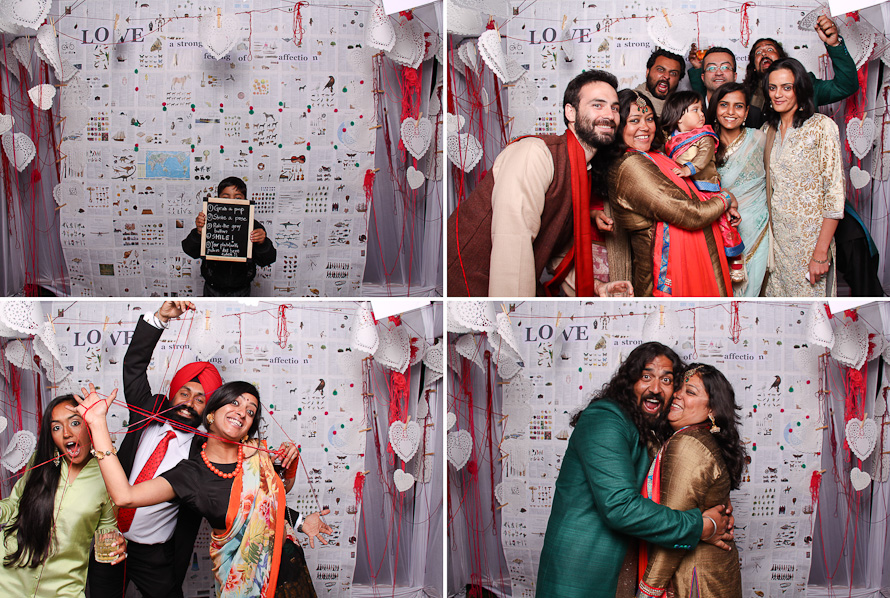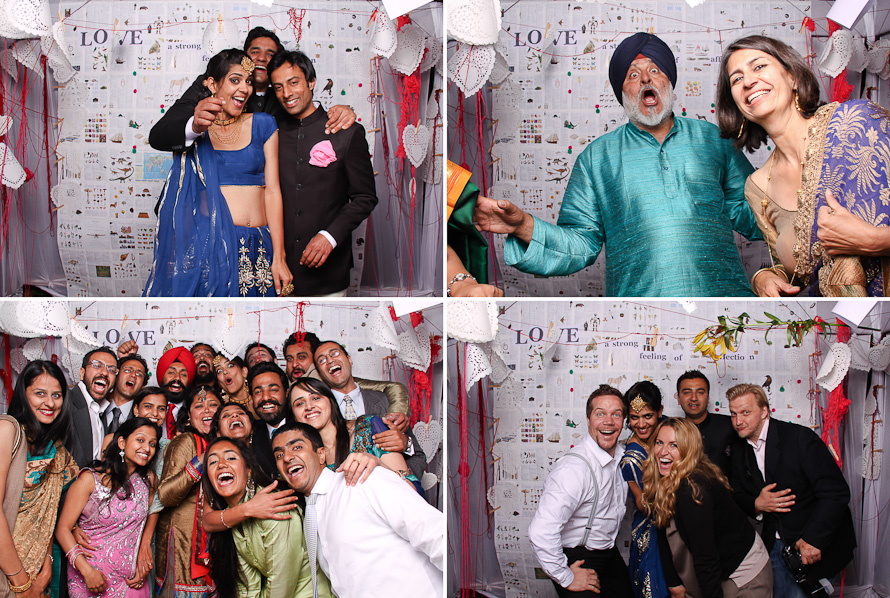 4. Day – 1500 guests reception – Yikes!
After that wonderful wedding on Saturday, the event was about to get to an end with the last function. We heard there will be 1300 up to 1500(!!) people coming to the reception. This is again a function, Kismet and Nitin had to do in order to not break with every tradition. So, they personally welcomed every one (!!) got a picture taken with the guests (by Indian photographers) and then they enjoyed again amazing food. After Saturday we really though, there can't be more food, but then again we got a lessing on how typical Indian wedding functions could look like.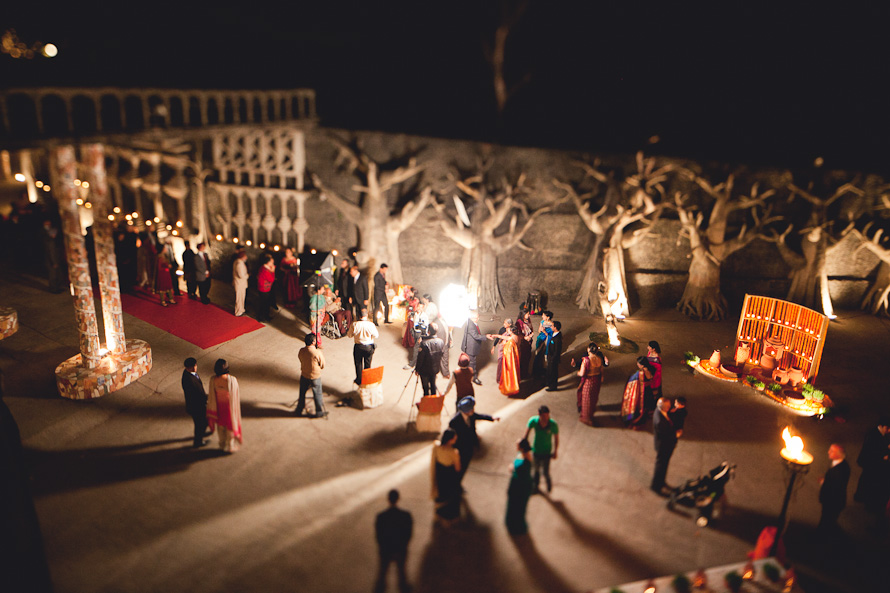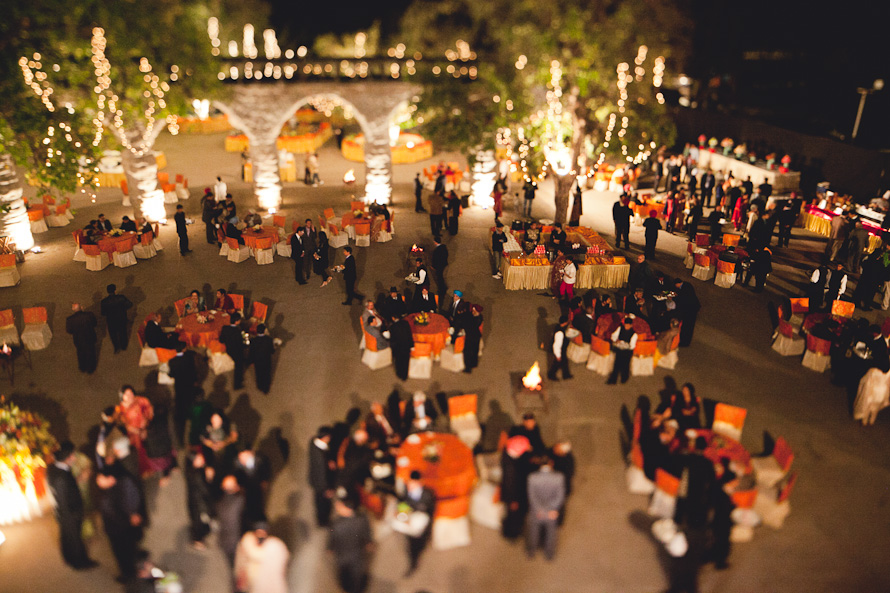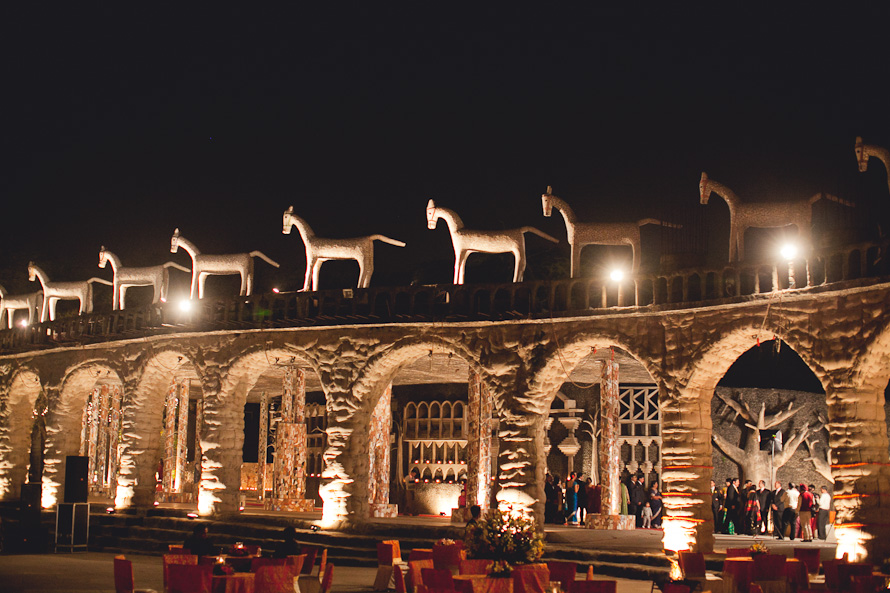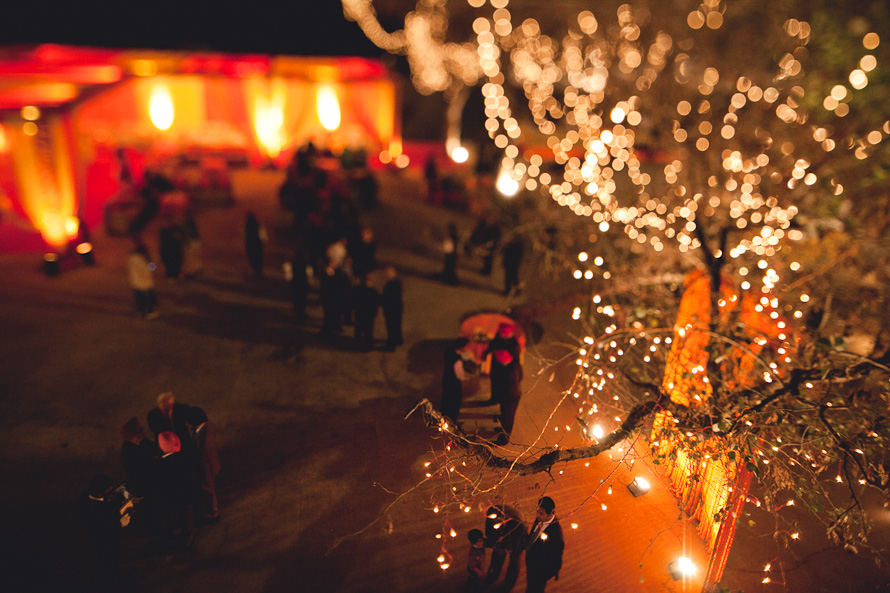 Here is to THANK Kismet and Nitin for having us at their wedding. For welcoming and including us into the family as if we were friends since years! Thank you also to all the families and friends of you both, we felt so comfortable and integrated. We loved and enjoyed the stay in Chandigarh and the extrem hospitality to the max. We met wonderful people and we got new friends there.We are pretty sure, that we meet each other again, if not in Europe or during a wedding, we will stop by on one of our next India trips. THANK YOU SO MUCH!
LOVE from Udaipur
Carmen and Ingo